Hard Numbers: Belarus-EU migrant haggling, Somalia's long election, Turkey cuts rates, Salt Bae in Vietnam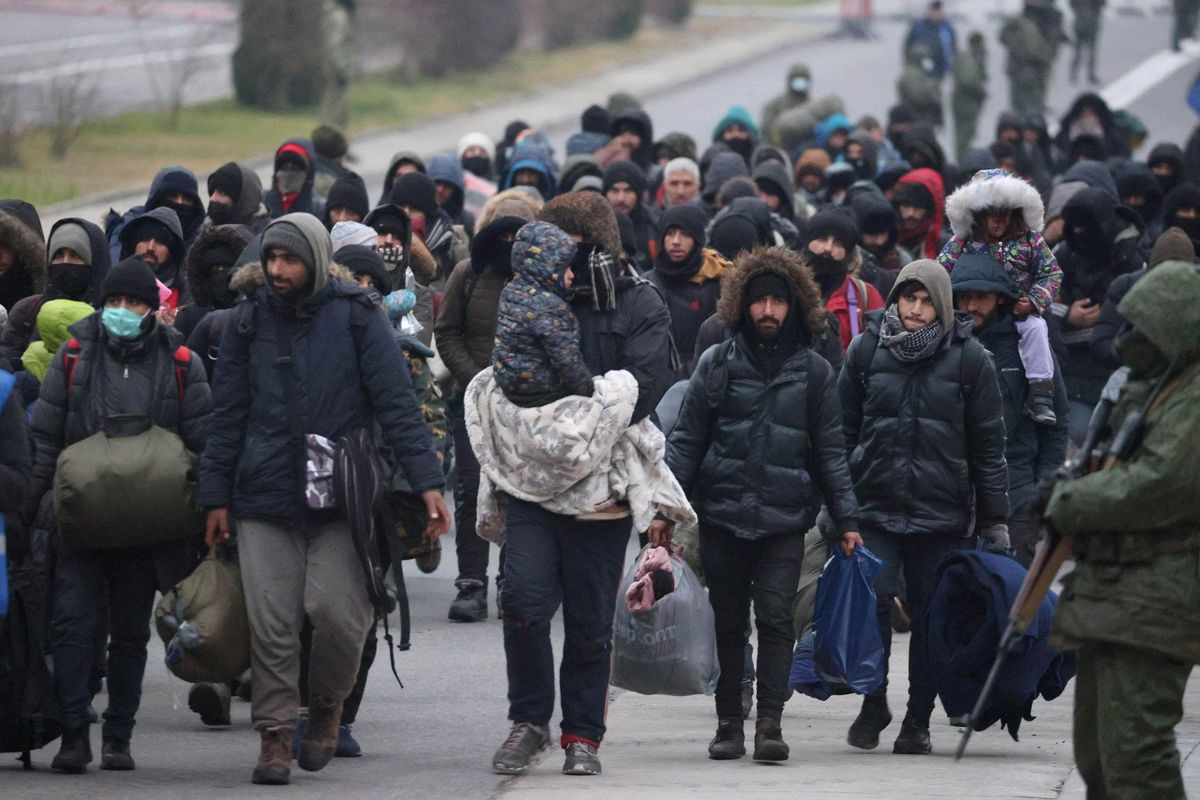 Maxim Guchek/BelTA/Handout via REUTERS
5,000: Belarus has cleared its migrant camps at the Polish border, but the crisis ain't over yet. Minsk has offered to return 5,000 migrants to their home countries, but there's a catch — in exchange, the EU must take in another two thousand migrants, something EU member states are unlikely to agree to.
---
30: The UN wants Somalia to hurry up with electing all the members of its federal parliament so that a long-delayed presidential vote can happen before the end of the year. Once the chamber is filled, 30 percent of lawmakers must be women.
3: Despite sky-high inflation, Turkey's central bank has taken the odd step of cutting interest rates for the third time since September, as demanded by President Recep Tayyip Erdogan to boost economic growth. Economists have warned this will only make prices surge even more, but he has other ideas.
1,960
: A beef noodle soup vendor was
arrested
in Vietnam for mocking authorities with a parody of the famous steak impresario Salt Bae. The man posted on Facebook a
viral video
of himself throwing chopped green onions into tasty
pho
broth... just days after the real Salt Bae hand-fed a Vietnamese government minister a $1,960 gold-encrusted tomahawk steak in London.