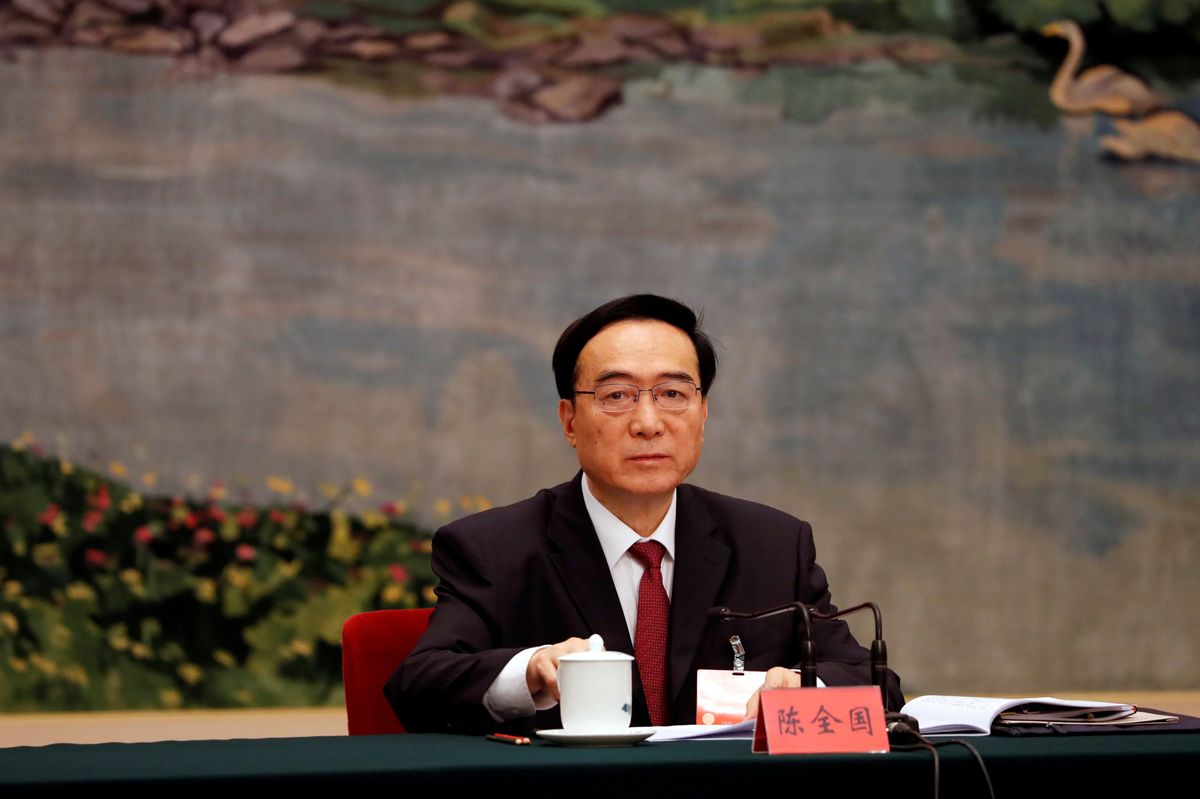 The first thing to know about Chen Quanguo is that his political star is rising.
---
Last year, he became one of 25 members of China's Politburo, arriving at this point in part thanks to his forceful leadership in Xinjiang province, a large region blessed with abundant natural wealth in China's far west. It's also an area inhabited by an estimated ten million Uighurs, a Turkic-speaking minority that makes up a large percentage of the country's Muslim population.
This distinction has also earned him lots of new attention in Europe and the United States, where China's critics accuse him of a crackdown that centers on "re-education camps" the United Nations says are used to imprison as many as one million Muslims.
Chen knew something about the mechanics of repression before arriving in Xinjiang. He has also served as Party Secretary, the highest provincial position, in Tibet, another region where Beijing has faced separatist pressures and ethnic unrest.
To enshrine "socialist civilization" in Buddhist Tibet, Chen reportedly…
installed more than 100,000 Communist Party officials in Tibetan villages
established party organizations in more than 1,700 Buddhist temples
ordered temples to display images of senior party officials
and multiplied the number of police on the streets.
In Xinjiang, the installation of civilization has become more systematized. It includes…
sending Party officials to live in Uighur villages
setting up a system of police checkpoints outfitted with cameras and facial-recognition software
closing mosques
training police in state-of-the-art crowd-control techniques
and setting up the above-mentioned camps.
Chen is the only person ever to govern in both Tibet and Xinjiang.
The critical question: Is Chen's political career on the rise because senior officials in Beijing want to reward his willingness to take on the country's ugliest political jobs? Or because they consider him an innovator in techniques that might one day be employed on a broader national scale?