What We're Watching: Ukraine tackles corruption, Nordics-Turkey NATO drama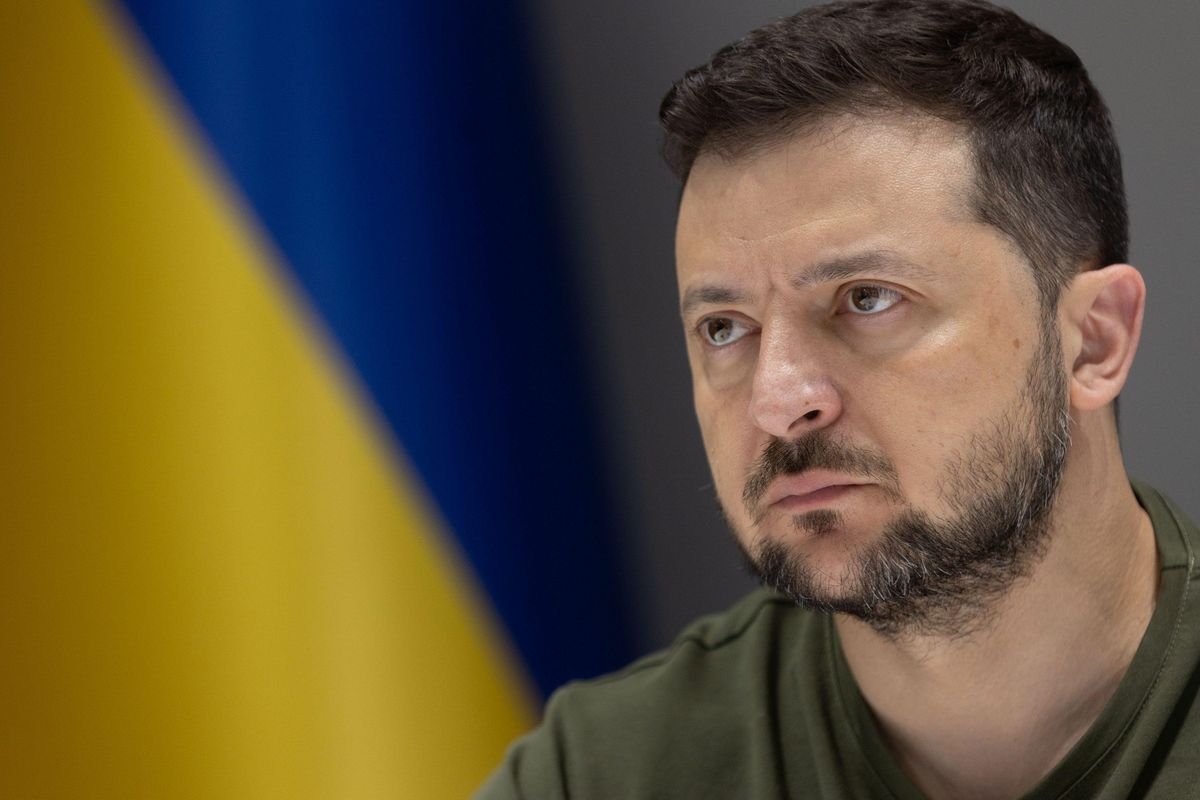 DPA via Reuters
Ukraine sacks officials over graft
Just days after the Ukrainian defense ministry called reports of graft in its procurement contracts "nonsense," a deputy defense minister has been sacked to "preserve the trust" of Kyiv's international partners. Also ousted: one of President Volodymyr Zelensky's top deputies, a fellow known for living lavishly and speeding around in a flashy car while his countrymen sleep in trenches. The move follows reports that Ukraine's defense ministry had overpaid for food supplies, suggesting that kickbacks were in the mix. Despite making progress in recent years, Ukraine's government has long struggled with endemic corruption, but Kyiv is particularly concerned to allay concerns in Europe and the US, which have sent tens of billions of dollars in aid to the country since Russia's invasion. We're also watching to see how things play out among rank-and-file soldiers — allegations of corruption at the top during a war where troops are defending their country with homemade dune buggies is a bad bad look …
---
Nordics-Turkey NATO soap opera continues
Just a few months ago, we all thought that a joint bid by
Finland and Sweden to join NATO
was a done deal. Not anymore. On Monday night, Turkey's President Recep Tayyip Erdoğan
pulled his support for Sweden
in response to the Swedish government authorizing a far-right protest outside the Turkish embassy in Stockholm where a
copy of the Quran was burned
. What's more, now Finland seems to be getting antsy. Foreign Minister Pekka Haavisto on Tuesday suggested that perhaps the Finns will go it alone — although he later walked back the comment,
calling
for a two-week "time-out" in the talks with Turkey. While taking a chill pill might help calm things down, it's unlikely to resolve Erdoğan's main beef with the two Nordic countries: In exchange for NATO consent, he wants them to
hand over
100+ Turkish and Kurdish dissidents and tighten immigration laws to prevent more Erdoğan critics from seeking refuge there. We don't know how or when this saga will end, but don't count on Ankara backing down. Erdoğan will weaponize the diplomatic tussle with Sweden to turn out his nationalist base ahead of the May 14 presidential election.