What We're Watching: Hong Kong, Rome vs Brussels, Tunisia's President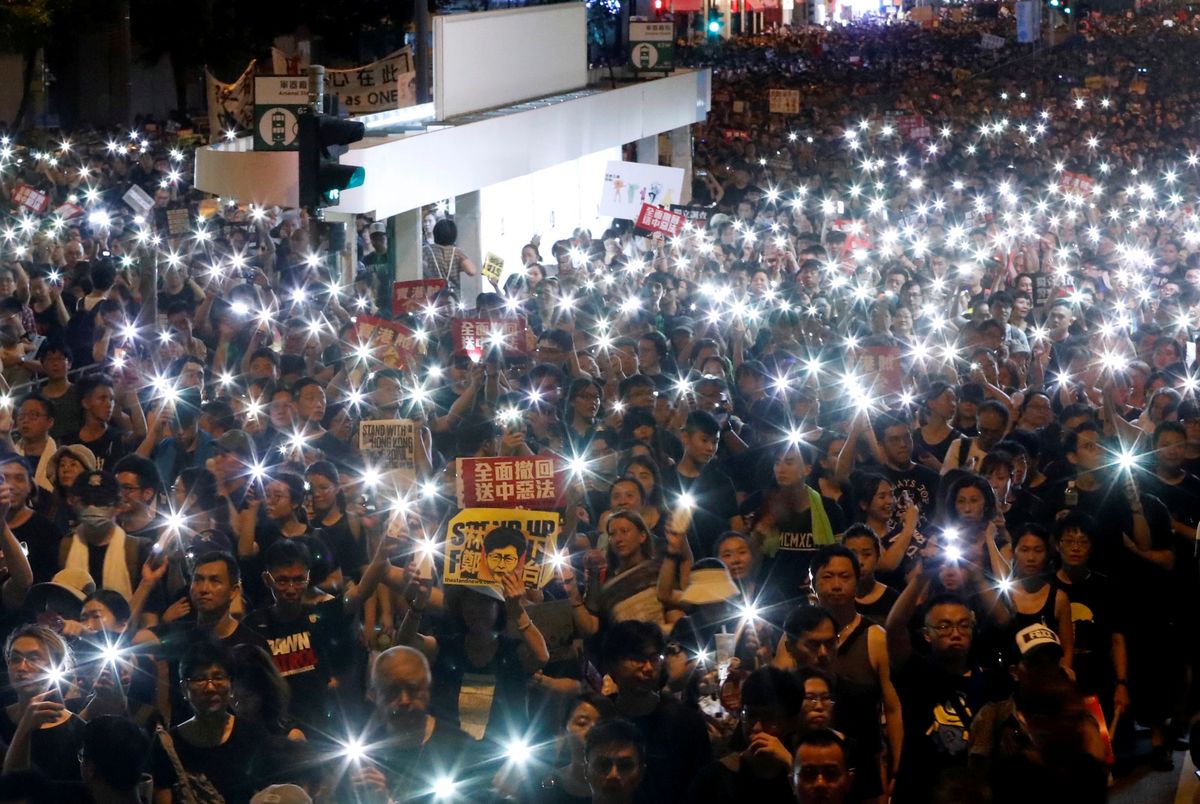 Hong Kong Protesters Get Violent – As we warned on Friday, the Hong Kong protest story is far from over. Yesterday, on the anniversary of the 1997 handover of Hong Kong from British to Chinese rule, a small faction of protesters broke with the peaceful demonstrations of recent days, battered their way into the Hong Kong legislature building, and vandalized the place. The initial police response involved pepper spray and batons, and then moved to tear gas. We are watching to see if the use of violence by even this small subset of protesters changes perceptions of the movement in Beijing, and perhaps leads to a more decisive crackdown by the Chinese state.
Rome vs Brussels Soon Enough – The European Commission yesterday postponed a decision on whether to punish Rome for its high national debt, after EU leaders failed, in separate talks, to agree on who should lead the next European Commission. The delay heads off a big showdown between Italy's popular rightwing Interior Minister Matteo Salvini – who says he'll quit (maybe triggering new elections) unless he can push through a massive tax cut– and the bean-counters of Brussels, who are nervously adjusting their green visors as Italy's deficit already looks set to exceed the limit of 3 percent of GDP specified by EU rules. Crisis averted for now, but the reprieve may only be temporary.
The Tunisian President's Health – Tunisia, the only country to emerge from the 2011 Arab Spring with a functioning democracy, suffered a scare last week when the country's aging President Beji Caid Essebsi was rushed to the hospital after suffering a "severe health crisis." While the 92-year-old Essebsi is reportedly on the mend, the episode reminded people that there is no clear mechanism for replacing him if he dies -- the court that is empowered to choose an interim replacement hasn't been set up yet because of squabbling between Tunisia's political parties. As Tunisia heads towards national elections this fall, Essebsi's death could plunge the country into major political uncertainty.
What We're Ignoring
Theresa May's Request of Mohammad bin Salman
– Lost in the Trump-related news from last weekend's G20 summit was a side meeting in which UK Prime Minister Theresa May urged Saudi Crown Prince Mohammad bin Salman (MBS) to allow a "transparent" legal process to ensure accountability for the murder of journalist Jamal Khashoggi in the Saudi consulate in Istanbul last October. Here are three reasons why we can safely ignore this conversation. One, MBS doesn't seem like a guy who likes to take advice from women. Two, he knows Theresa May will be in a new line of work by the end of this month. Three, why on earth would a Saudi prince want to hold someone accountable for a murder when that someone is all but assuredly… himself?
CORRECTION: The original version of this post misstated the EU fiscal rule as 2 percent of GDP.