What We're Watching: Italy invests in women, Libya's unity government, Quad vs China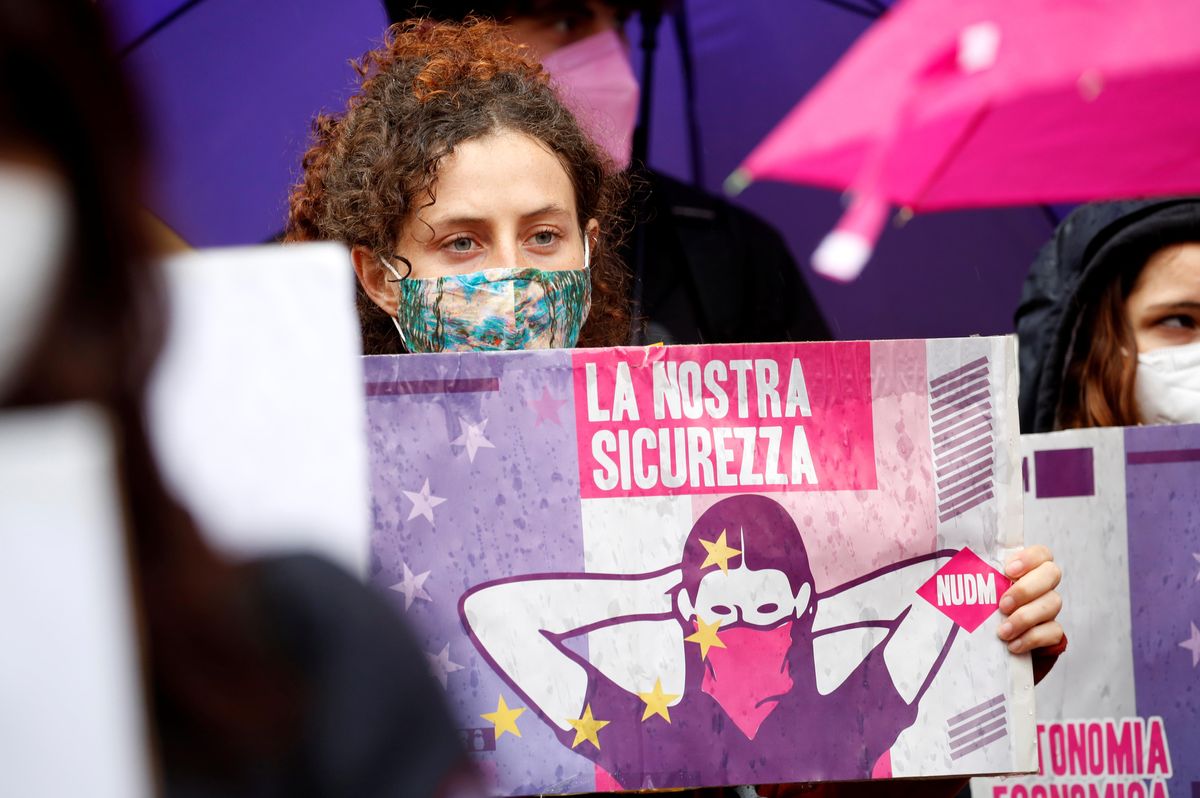 REUTERS/Remo Casilli
Closing Italy's gender gap: Mario Draghi, Italy's new prime minister, says that increasing female employment will be a priority as Rome spends the nearly $250 billion in COVID relief funds from Brussels. Barely over 50 percent of Italian women are employed, a rate that lags the EU average by nearly 20 points, and female representation at the highest levels of government has traditionally been weak. Early in the pandemic the government came under fire for forming an all-male coronavirus task force, despite the fact that women make up a majority of healthcare professionals, and women currently hold only 8 out of 23 positions in Draghi's own cabinet. Over the past decade, new laws have pushed large Italian corporations to make major strides in female representation on their boards, but small businesses have lagged — as has the government, where even in professions where women prevail, they rarely reach the top ranks, according to the FT (paywall). As 2021 brings us closer to the end of a pandemic in which women have disproportionately suffered the economic and social fallout, will gender inequality figures be the focus of other countries' rebuilding plans too?
---
Libya forms unity government: Libya's rival factions have agreed to form a unity government under a proposal approved by the war-torn country's parliament on Wednesday. For almost a decade now, Libya has been split between areas controlled by the Tripoli-based Government of National Accord (GNA) and by the Libyan National Army, a militia headed by warlord Khalifa Haftar which controls much of the eastern region. Libya's civil war has long been a proxy war as well, with Turkey backing the GNA while Gulf Arab states and Russia support Haftar. Under the new agreement, a unity government will hold power until new elections are held in December. Critics of the agreement question its legitimacy — the members were chosen by a UN forum, not by MPs — and are worried about corruption. Still, this is a huge breakthrough in a country that has seen almost constant civil war since dictator Muammar Gaddafi was deposed in a NATO-backed uprising in 2011.
Quad leaders to meet: President Biden is set to Zoom on Friday with the prime ministers of Australia, India, and Japan, in the first leader-level meeting of the so-called "Quad," a four-country grouping that China thinks is the precursor to a US-led military alliance aimed at hemming in Beijing's growing regional influence. Although the Quad idea was first launched way back in 2007 by Japan, the idea has gained new momentum under Biden, whose China policy focuses much more on working closely with allies than his predecessor's did. Beijing, for its part, has long criticized the Quad for being anti-China and even demanded that India, its main Asian rival, drop out. No way, says Delhi, as the Indians have their own beefs with China over the Himalayan border and other disputes. Still, there are issues on which not all quad members see eye-to-eye. One of them is what to do with post-coup Myanmar: the US and Australia want to isolate and pummel the generals, but India and Japan — which are much closer and have business interests there — would rather not interfere in what they regard as an internal problem.