What We're Watching: Russian scramble, DeSantis's migrant flights, Bolsonaro in the night sky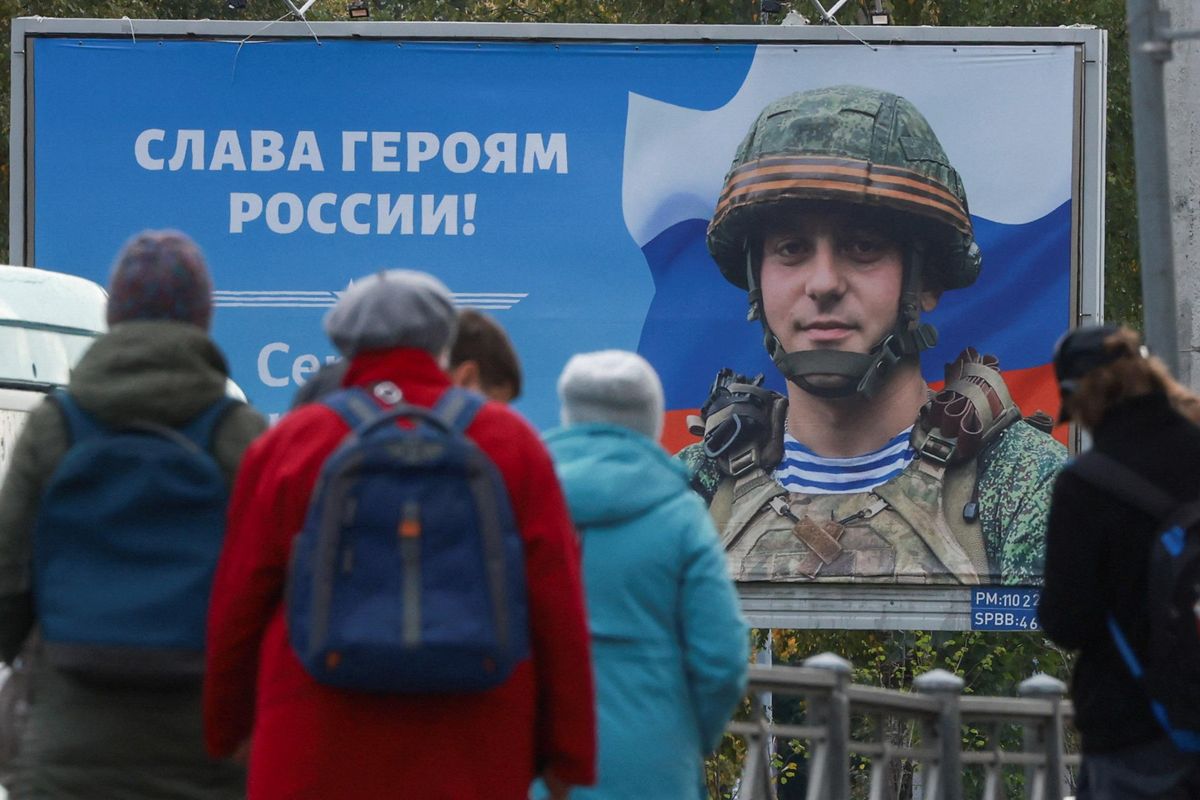 REUTERS/Anton Vaganov
Putin calls up reservists
In his biggest "admission" to date that the war in Ukraine is not going to plan, Vladimir Putin on Wednesday ordered a partial mobilization of Russian reservists. The move is estimated to affect some 300,000 reservists out of the 25 million Russians who fit the criteria of having had some military experience. However, in a rare taped address to the nation, Putin stopped short of actually declaring "war" in Ukraine, instead using his fiery speech to insist that Russia's goals have not changed and to warn NATO that he'll use any weapons at his disposal to achieve Russia's objectives — a thinly veiled threat that nukes are on the table.
Meanwhile, Tuesday saw two (seemingly contradictory) developments that suggest Ukraine's aggressive and successful military counteroffensive now has Russian policymakers scrambling for responses. First, Turkey's President Recep Tayyip Erdoğan told a PBS interviewer that, based on comments made by Putin at last week's Shanghai Cooperation Organization summit, he believes the Russian president wants to end the war in Ukraine as soon as possible. (Note: Erdoğan's comments on potential terms of a peace deal may have been badly translated or taken out of context.)
Second, officials from the Russian-backed separatist provinces of Donetsk and Luhansk announced they would hold referendums on the question of joining Russia, beginning on Friday (!) and running through Tuesday. Putin announced his support for the votes, which would pave the way for the annexation of Ukrainian territory the Russian military still controls. Occupation authorities in the southern region of Kherson and in Russian-held parts of Zaporizhzhia quickly said they would do the same. Moscow insists that attacks on any territories annexed by Russia will be treated as attacks on Russia itself, with all the unstated and scary-sounding implications of that distinction. Ukrainian and Western officials have dismissed the votes as illegal and farcical.
---
DeSantis's migrant relocations under investigation

A Texas sheriff is investigating whether Florida Gov. Ron DeSantis broke any laws by sending agents to San Antonio to lure recently arrived asylum-seekers onto flights bound for the vacation island of Martha's Vineyard in Massachusetts. Sheriff Javier Salazar is an elected Democrat who says DeSantis's agents "preyed upon" the migrants. Last week, Desantis's Republican administration paid more than half a million dollars to fly the migrants, mostly from Venezuela, to the Vineyard. Florida's legislature has notably appropriated $12 million from its state budget for such efforts. The relocations aim to amplify criticism of the Biden administration's immigration policy, which the GOP says is too lax. Annual arrests of undocumented migrants at the southwest border reached a record high on Tuesday. Texas Gov. Greg Abbot has also recently sent busloads of migrants to New York and Washington, DC, which are avowed "sanctuary cities" for migrants. The GOP view: the migrants are now in states that want to care for them. But Democrats and human rights watchdogs have cried foul over using desperate migrants as political pawns, and about allegations that they were tricked into boarding the planes with false promises about where they were going and what they'd find when they arrived.
Bolsonaro lights up night sky
The UN General Assembly traditionally opens with a speech by the president of Brazil. This year that's rightwinger Jair Bolsonaro, who seemed to mistake the podium in Turtle Bay for a dais in Brazil. Aside from a vague call for negotiations to end the war in Ukraine (a crowd pleaser!), Bolsonaro's speech focussed heavily on domestic themes — touting his successes with the economy and the expansion of welfare payments while taking some shots at his political rivals. And why not? Bolsonaro is just weeks away from an election that he looks set to lose, possibly quite badly, to former President Luiz Inácio Lula da Silva, his leftwing nemesis. Meanwhile, the Brazilian president lit up the New York skyline, but not quite in the way he hoped. An activist group has been projecting images of his face onto the top floors of the UN headquarters over the words "Brazilian shame," "disgrace," and "liar." Other videos making the rounds online appeared to show a projection on the Empire State Building that called the president both "impotent" and a "tchutchuca do centrão," a nearly untranslatable insult that means something like "the pork-barrelers' little lapdog."