Where were today's leaders in 1989?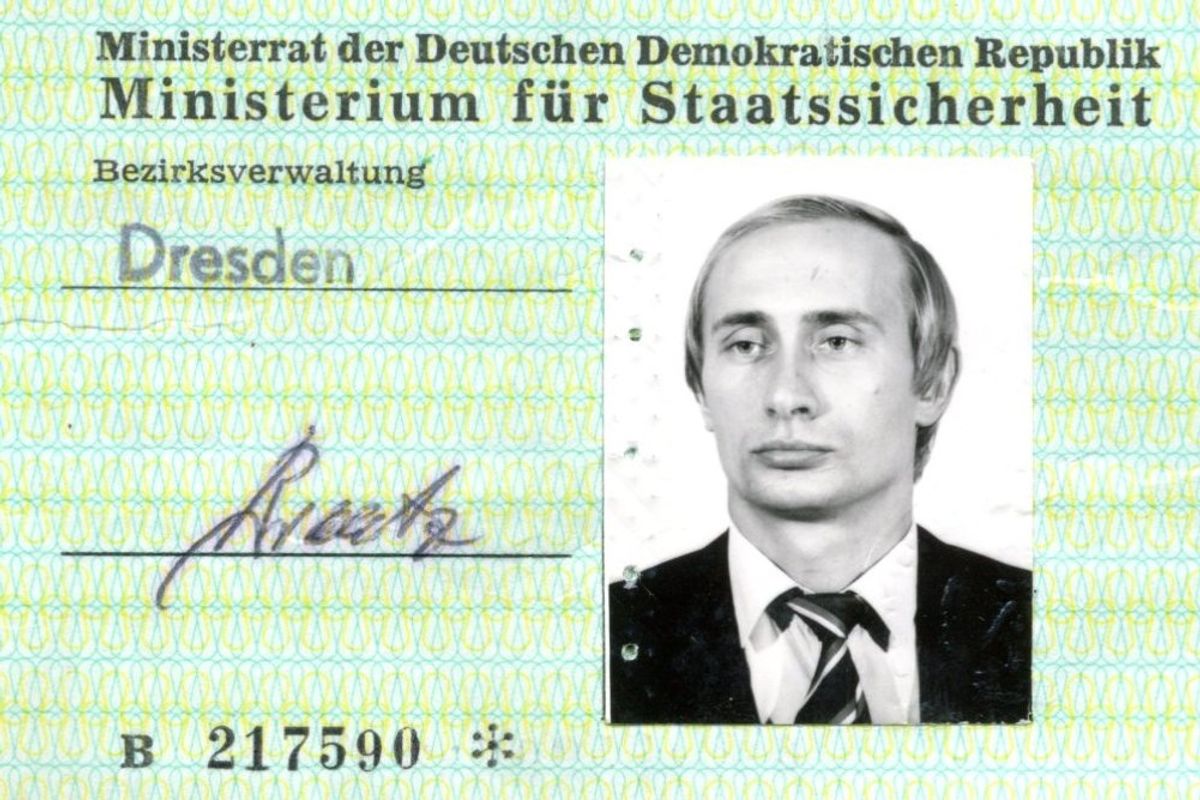 It's 1989. If you have memories of that time, perhaps you were grooving to chart toppers like Fine Young Cannibals, Paula Abdul, Public Enemy, or Milli Vanilli. Maybe you were watching the World Series when it was interrupted by an earthquake. Or were you still celebrating/lamenting Brazil's defeat of Uruguay in the Copa America?
But if you were one of today's most powerful world leaders, here's where you were in those heady days of '89, as the Berlin wall was coming down and a new world was being born.
---
You're a young chemist in East Germany, studying the vibrational properties of surface hydroxyls using non-empirical model calculations including anharmonicities (really, you are). As you walk past the Berlin Wall every day, you dream of the world beyond it. When it falls, you will enter the politics of a reunified Germany and rise to become Chancellor Angela Merkel.
You're a mid-level official in a coastal province of China, building deeper economic ties with Taiwan, which is across the water. You are on the rise through the Communist party. Over the summer, you watched your government crush the Tiananmen protests – your future wife may even have serenaded the troops there. You see the Berlin Wall fall and you are dead certain: the Party must never relinquish control. A quarter of a century later you will be President Xi Jinping, the most powerful ruler of China since Mao Zedong.
You're a bored young KGB agent in Dresden, dreaming of being a dashing spy, but stuck in something of a Cold War backwater, playing ping-pong and getting fat. As you tell it, you are infuriated at Moscow's humiliating paralysis as the Eastern Bloc crumbles. Eleven years later you will be Russian President Vladimir Putin, a man on a mission to Make Russia Great Again and expose the hypocritical moralizing of Western leaders.
You're a brash young real estate tycoon in New York City. You've recently rescued the city's nicest ice-skating rink and are building one of its tallest buildings. You're expanding your casino empire, and have gone shopping for airlines. If all goes well, you'll create a rival to Major League Baseball too. You're also provoking outrage by urging the death penalty for five young men (wrongfully) convicted of a rape that shook the city. You're learning that being a headstrong provocateur can work – 30 years later you'll carry that to the White House as President of the United States.
You're five years old. Soon your dad will teach you some basic computer programming. A decade later you'll design a "social network" to rate the appearance of your female classmates at Harvard. That will grow into something much…much bigger. Today that thing is under fire for undermining precisely the freedoms that 1989 seemed to make inevitable. You are, of course, Mark Zuckerberg.
Tell us where you were when the wall fell!
And in the meantime, enjoy this epic 1989 Spotify playlist that we've assembled for your nostalgic listening pleasure. Yes, the Scorpions are on it. So are Tone Loc, the Bangles, and Phil Collins.
CORRECTION: The piece originally said Xi Jinping was "governor" of a coastal province in China -- he was in fact mayor of a city in that province. In addition, we clarify that Trump finished renovating Wollman Rink in 1986, rather than 1989 as the original text implied. We regret the error, but as a kid, the author went to the old Sky Rink anyway!