ALGERIA: TAKING DOWN A PICTURE FRAME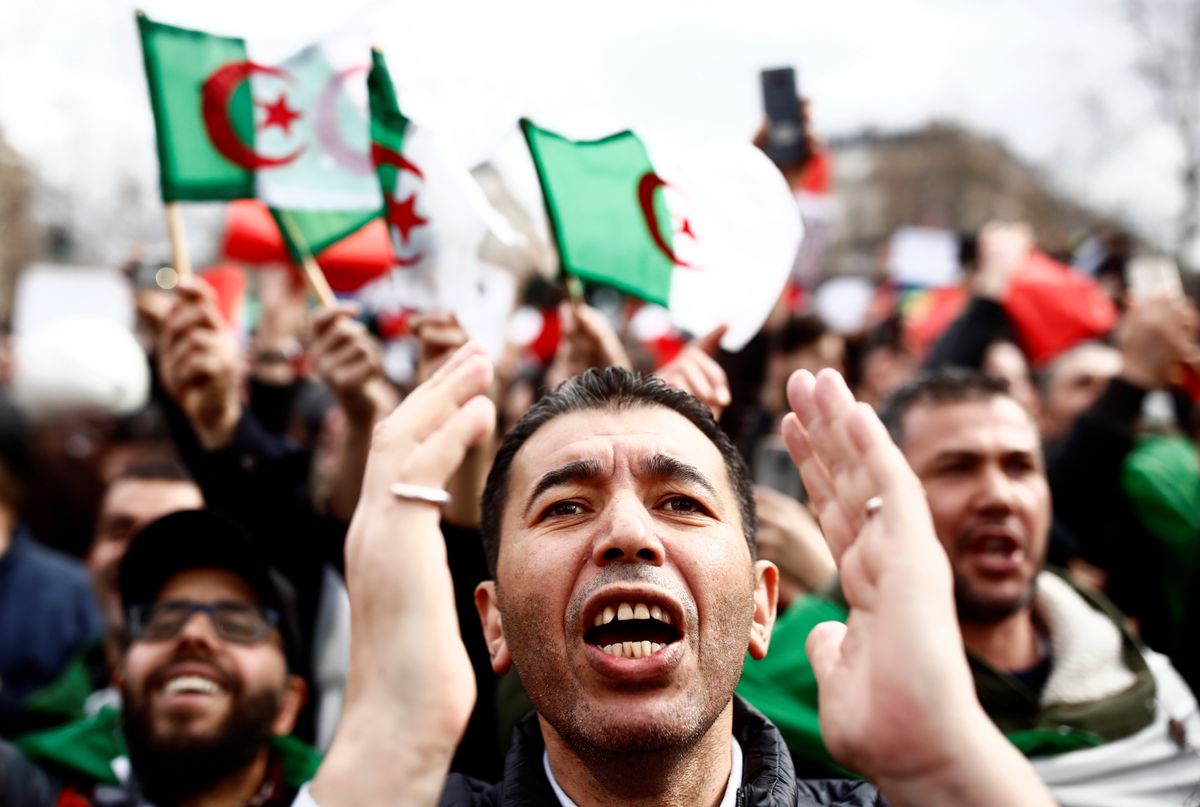 The aging president of Algeria, Abdelaziz Bouteflika, has not spoken in public in years. When he is meant to attend a public ceremony or a meeting, his handlers place a framed picture of him on an easel. So when the government announced recently that the 82-year-old Mr. Bouteflika, who suffered a debilitating stroke in 2013, would seek a fifth consecutive term in office, protests erupted across the country. They have now lasted two weeks.
---
Bouteflika, a hero of Algeria's 1960s war of independence with France, has ruled the energy-rich country with a strong hand since a devastating civil war in the 1990s between Islamists and the government. The memory of that conflict, which killed more than 200,000 people, has underpinned a grim bargain between the people and the government ever since: Mr. Bouteflika, and his circle of family members and generals, would rule without democratic accountability or economic openness, but they would also prevent a return to the bloodletting of the past.
But for the 70 percent of Algeria's population that is under the age of 30, the devastation of the 1990s is increasingly distant. And with the state-run economy flagging, millions of young Algerians are fed up with a sclerotic and opaque system.
Despite the demonstrations, Mr. Bouteflika and his circle have stuck with their plan to wheel him out for elections this April, though they've offered a concession: after the vote – which Bouteflika is sure to win – fresh elections will be held within a year in which he will not run. As of Monday, many protesters were still out in force.
The stakes are high not only for Algeria's 41 million people and its neighbors, but also for Europe, which counts the country as a major energy exporter, a counterterrorism ally, and a partner in controlling migration flows from Africa.
The bottom line: A young population with high expectations no longer accepts an authoritarian system built around a Weekend at Bernie's presidency. The repercussions could spread far beyond Algeria.