Hard Numbers: India's BJP irks Muslims, Bolsonaro's bling, Tunisian judges on strike, TikToking boomers in Japan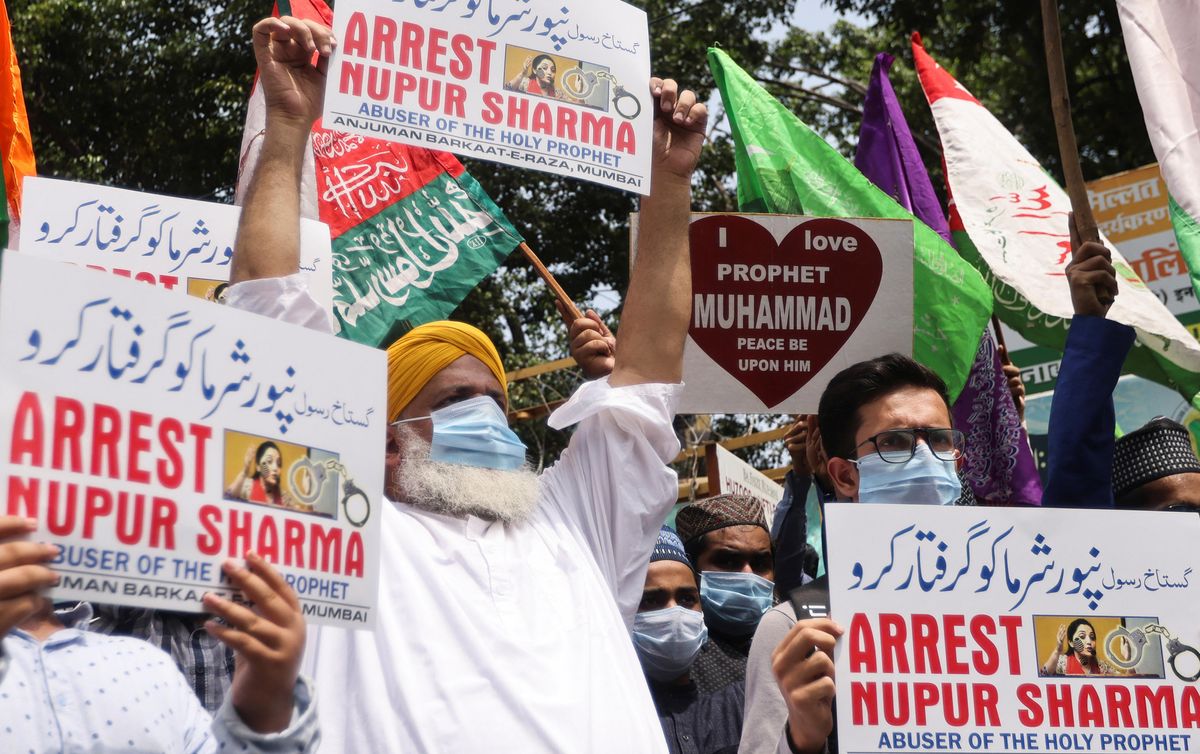 REUTERS/Francis Mascarenhas
2: India's ruling BJP party has suspended two officials for making controversial comments about the Prophet Mohammed that have sparked outrage across the Islamic world. PM Narendra Modi is in a tough spot: only a formal apology will placate Gulf countries that India does a lot of business with, but it might make Modi look weak in the eyes of his Hindu nationalist base.
---
76: Want a medal in Brazil? Join the cabinet. Since taking office in early 2019, President Jair Bolsonaro has distributed 76 of the country's three most prestigious medals to his ministers, more than any of his elected predecessors did during two terms. One of the latest recipients outside government is billionaire Elon Musk, the first-ever foreign civilian to be distinguished with Brazil's Order of Defense Merit.
57: Tunisian judges will go on strike this week, days after President Kais Saied fired 57 of their colleagues in a brazen move to "purify" the judiciary. Saied assumed emergency powers almost a year ago to fix the country's dysfunctional democracy, but critics say he's become a dictator.
16 million:
A group of middle-aged Japanese men are crushing it on
TikTok
— 16 million views and counting — with their awkward dance numbers to encourage people to visit their town, which like many parts of rural Japan suffers from population decline. They
call
themselves
ojiqun
(Gen-Z slang for old heartthrobs) and famously dress up in shirts, ties, and ... brightly colored belly warmers.
This comes to you from the Signal newsletter team of GZERO Media. Subscribe for your free daily Signal today.