Israel's feeling the heat on multiple fronts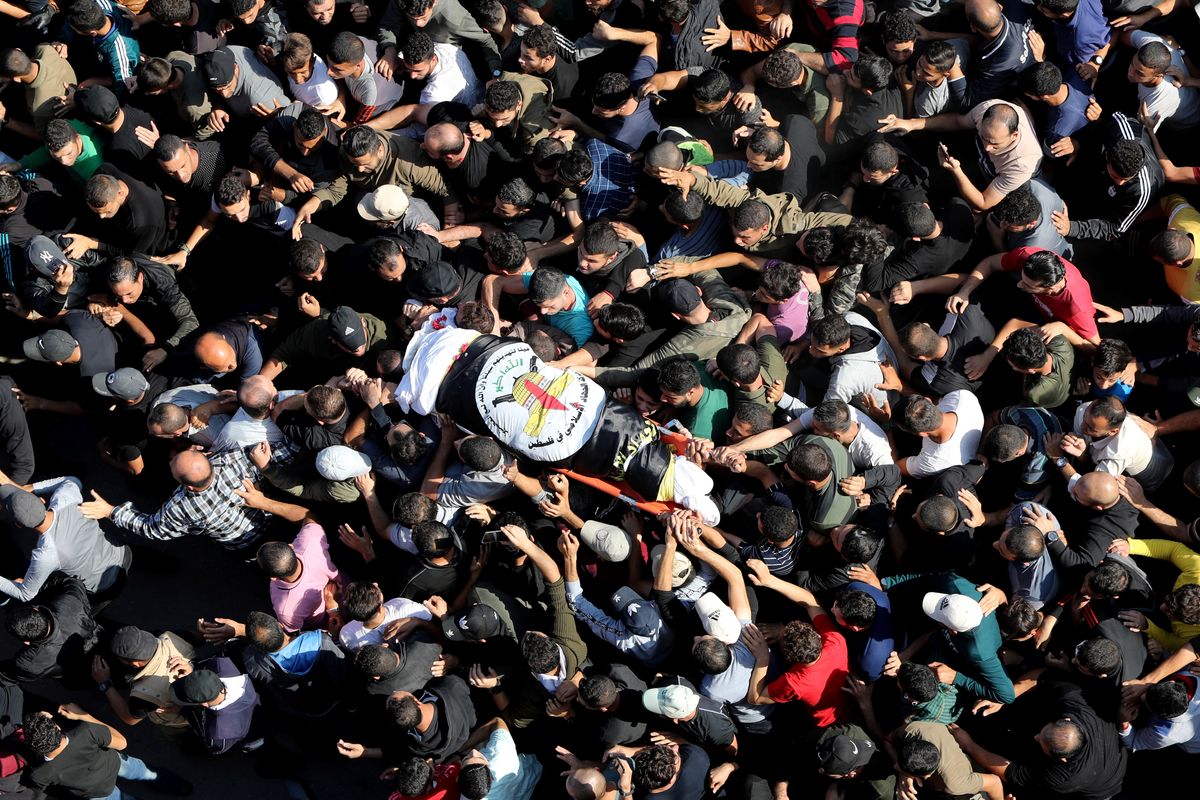 In the predawn hours of Tuesday morning, Israel launched a precision attack in the Gaza Strip, targeting and killing a Palestinian Islamic Jihad (PIJ) commander. In response, the terror group fired more than 220 rockets at southern Israel. Exchanges of fire have brought cities on both sides of the Gaza border to a standstill and at least 19 Palestinians are dead and dozens of Israelis wounded. With this latest escalation, Israel now faces national security crises on multiple fronts. Here's what's going on:

---
The Gaza Strip — Israel's assassination of Baha Abu al-Ata, the Gaza-based commander of the Iranian-backed PIJ, was not a surprise. For months, he had an Israeli target on his back for directing rocket barrages against Israeli cities and coordinating a spate of terror attacks against Israeli civilians and soldiers. But it wasn't just Israel that saw Abu al-Ata as an agitator; the political and militant group Hamas that rules the Gaza Strip has grown increasingly frustrated with the PIJ. Things have been improving a bit since Gaza's border crossing with Egypt was opened in 2017, the first time in a decade. That's helped Hamas' image among Gazans. As talks of a potential parliamentary election in the coastal enclave loom, the last thing Hamas wants is to be dragged by the PIJ into a fresh war with Israel.
Now Hamas faces a serious dilemma — If it does nothing to stop PIJ from following through on its threats to escalate against Israel, it could be dragged into a military operation anyway. But if it tries to rein in Islamic Jihad violence, it risks being seen as pandering to Israel — not a good look in Gaza. At least for now, Hamas is allowing PIJ militants to continue to run wild with rockets as it weighs up the potential benefits and costs from a new round of conflict with Israel.
The eastern border — The Gaza tensions come right as Israel is already facing a diplomatic crisis with one of its firmest regional allies: Jordan. A months-long spat over Israel's detention of two Jordanian nationals escalated this month when Jordan took the unusual step of recalling its ambassador in Tel Aviv over the issue. Israel released the prisoners, but this week tensions rose again as Jordan refused to renew a provision of their 1994 peace treaty which gave Israeli farmers access to lands just inside the Jordanian border. Israel has long deemed ties with the kingdom as "a cornerstone of regional stability," in a neighbourhood of few friends. But recent events cast doubt on whether it can rely on an increasingly tenuous "cold" peace treaty, now in its 25th year.
The domestic front – And then there's Israel's dizzying national politics. Two months after the general election, Benny Gantz, the leader of Israel's opposition party, has just days left to form a coalition after his rival, Prime Minister Benjamin Netanyahu, failed to consolidate a government last month. Gantz's prospects aren't good. But a prolonged military operation in Gaza could strengthen public support for a unity government, forcing the two rivals to serve together for the sake of the country. Remarkably, Gantz could end up accepting a deal playing second fiddle to Netanyahu in managing a military crisis, or even a war.
A lot depends on whether Hamas decides to rein in a group that likes to go rogue on its watch, or instead decides to join in. But as always, a miscalculation by either side could trigger a full-blown war.