Putin's "Victory Day" speech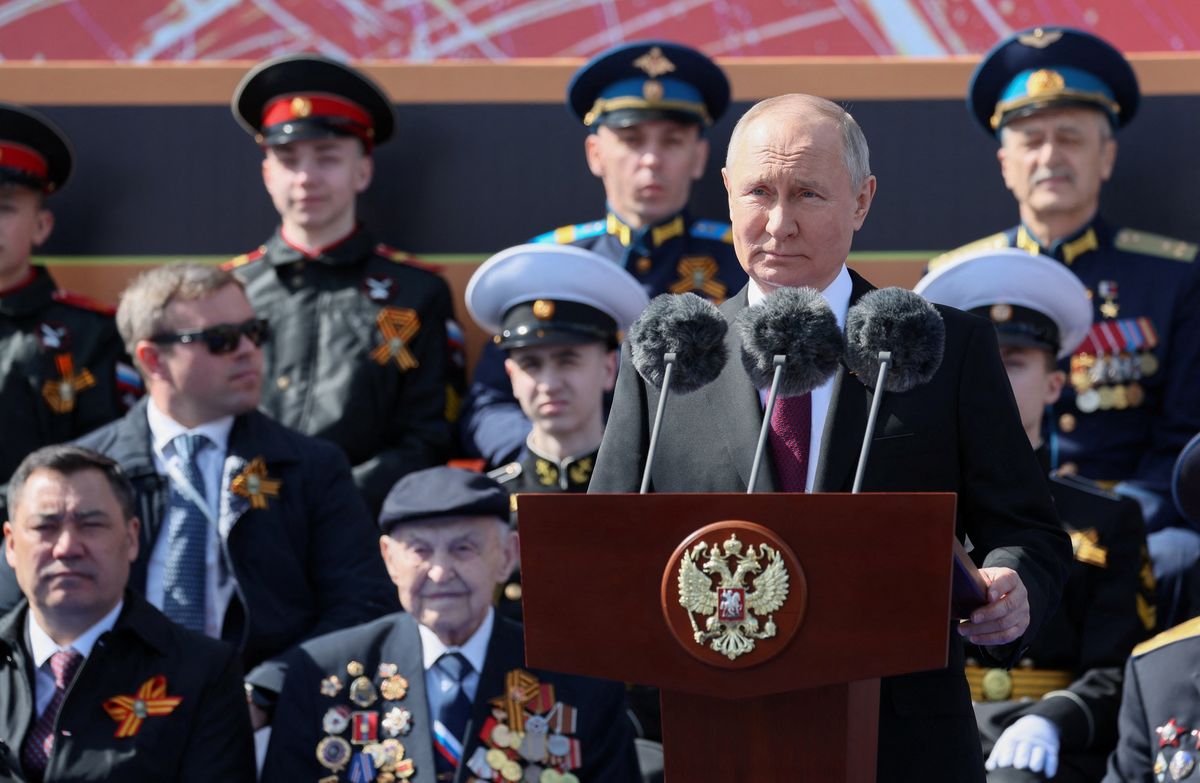 Sputnik/Gavriil Grigorov/Pool via REUTERS
Global elites and neonazis are waging a very unfair war against us. Check. The West seeks to destroy us and our values. Check. Shout out to China for fighting against Japanese imperialism. Huh? Interesting – check.
Vladimir Putin's speech a few hours ago at Russia's annual World War II victory celebration was about what you'd expect: Putin, now 14 months into a four-day war against Ukraine, is girding his people for a long-term conflict against the "West," and hoping China will help.
---
But the event, Russia's most elaborate public holiday, was held this year under an unprecedented nationwide clampdown, with dozens of cities canceling parades because of "security concerns." Even jet skis were banned on St. Petersburg's canals! All of this just days after Russia claimed it was attacked by two Ukrainian drones it shot down over the Kremlin.
Scaling back Victory Day celebrations is a big deal. Soviet sacrifice and its triumph in WWII are (justifiably) a few of the remaining points of broad national pride for most Russians today. "There's not much else," Russia's leading independent pollster once told us.
So will Tuesday's clampdown raise questions about how the war effort in Ukraine is actually going? Or will it stoke more nationalist anger about the threat that Ukraine/global elites/neonazis supposedly pose?