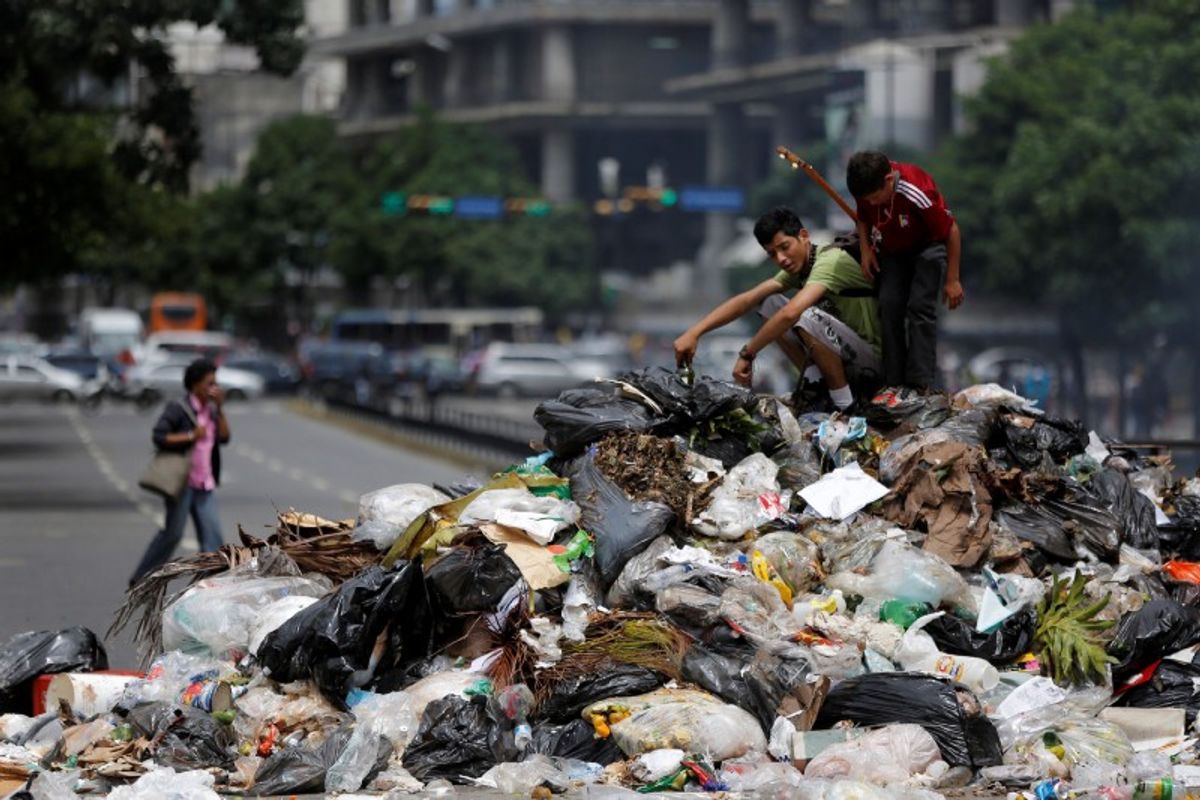 For several months now, residents of half a dozen towns near Moscow have been protesting against the local government, and the reason is total garbage. Literally. Toxic fumes from local landfills have sent dozens to the hospital and hundreds into the streets. In a country where nearly 90 percent of people say they'd never protest anything, that's a big deal. But it reflects a broader global trend: global politics is littered with trash these days.
---
Countries as far afield as Colombia, India, Ghana, the Kurdish Regional Government, and Italy have all recently seen protest or political intrigue about whether the garbage is being picked up and/or where it's being dropped off. In Lebanon, a trash crisis back in 2015 even gave rise to a national opposition movement called "You Stink" which is looking to shape upcoming legislative elections.
Trash is, in a sense, inherently political. Removing a society's waste is a basic public service and uncollected trash is an immediate visual — and olfactory — signal that the social contract either doesn't exist or has broken down. When piles of uncollected trash stifled Naples in 2008 , the Neapolitan novelist Elena Ferrante wrote that it had exposed "the precariousness of every sort of order."
Setting and preserving that order is only going to get harder in the coming years as poor and developing countries continue to grow. Greater prosperity, urbanization, and consumption all mean more trash as well. The UN says low income cities in Africa and Asia will produce twice as much waste in the next two decades as they do now. Latin America's trash output is set to rise 60% over the same period.
This puts governments — particularly local ones in emerging economies — in a tough spot: increased prosperity simultaneously generates more waste while also fomenting broader expectations about governments' ability to perform basic services like waste collection. Globally speaking, it's garbage time for governments.