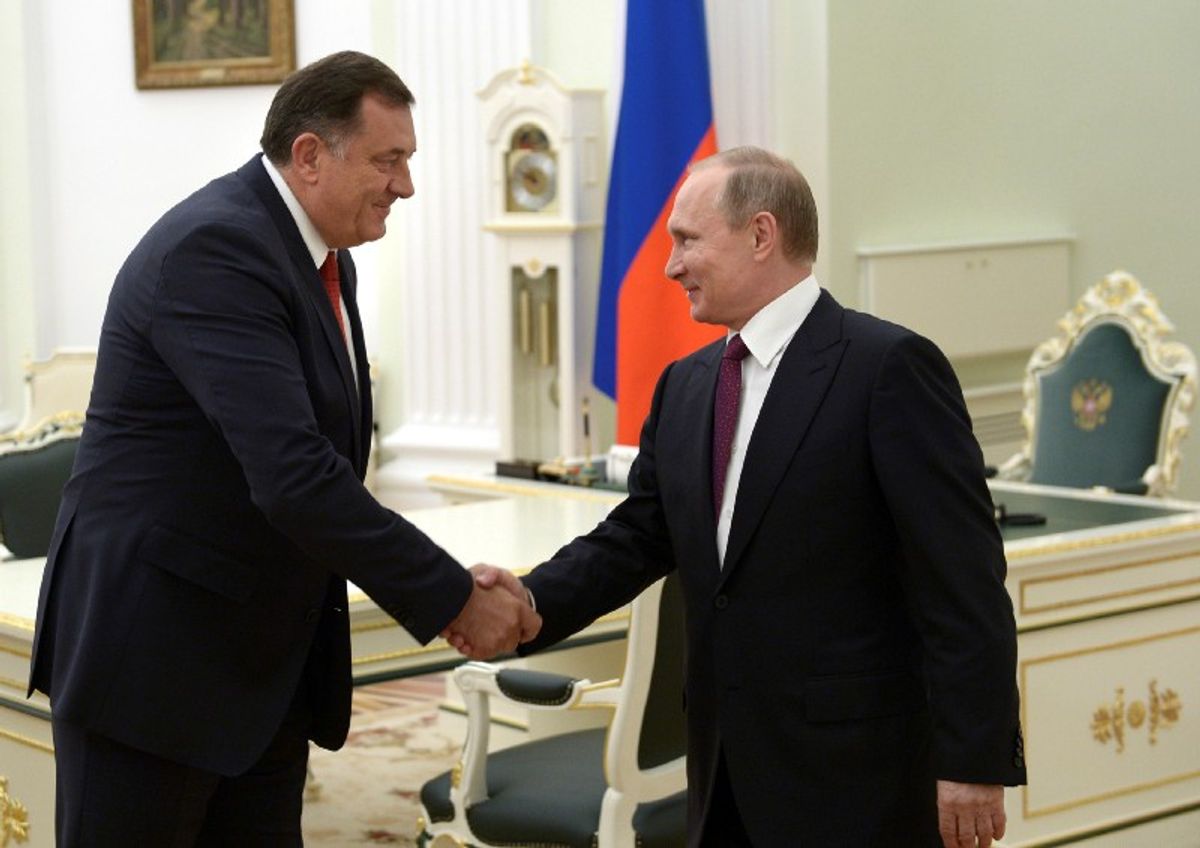 Here's a story we need to keep an eye on. When the Dayton Peace Accords halted war in 1995, a destroyed Bosnia was divided into two parts: an ethnic Serb enclave called Republika Srpska and a Bosnian-Croat federation next door. Not everyone loved the arrangement, but it was the best way to reach a much-needed peace. In March of this year, a shipment of 2,500 automatic rifles is scheduled to arrive in Republika Srpska. Bad news?
---
Republika Srpska says it needs the weapons to fight terrorists. Reports say Russians will be training officers in how to use them. Local authorities deny that, but there is certainly a close relationship between Republika Srpska and Moscow. Local Serb separatist leader Milorad Dodik has met with Vladimir Putin half a dozen times in less that four years. He has also cultivated ties with a sanctioned Russian paramilitary motorcycle gang called the Night Wolves.
Why might Russia be interested in Republika Srpska? Moscow is unhappy that the neighboring country of Montenegro joined NATO last June, and surely wants to prevent Bosnia from doing the same. One way to keep Bosnia off balance is to raise the temperature among Serb separatists in Republika Srpska.
Your Friday author can personally attest that Bosnia is a beautiful but politically fragile country with a troubled history that's very much alive. The conflict that cost so many lives there in the 1990s was not so much ended as frozen. The entry of more weapons into Republika Srpska, at a time when Bosnia is struggling with the highest youth unemployment rate of in the world, could melt that stability fast. There's a real risk of renewed violence here.