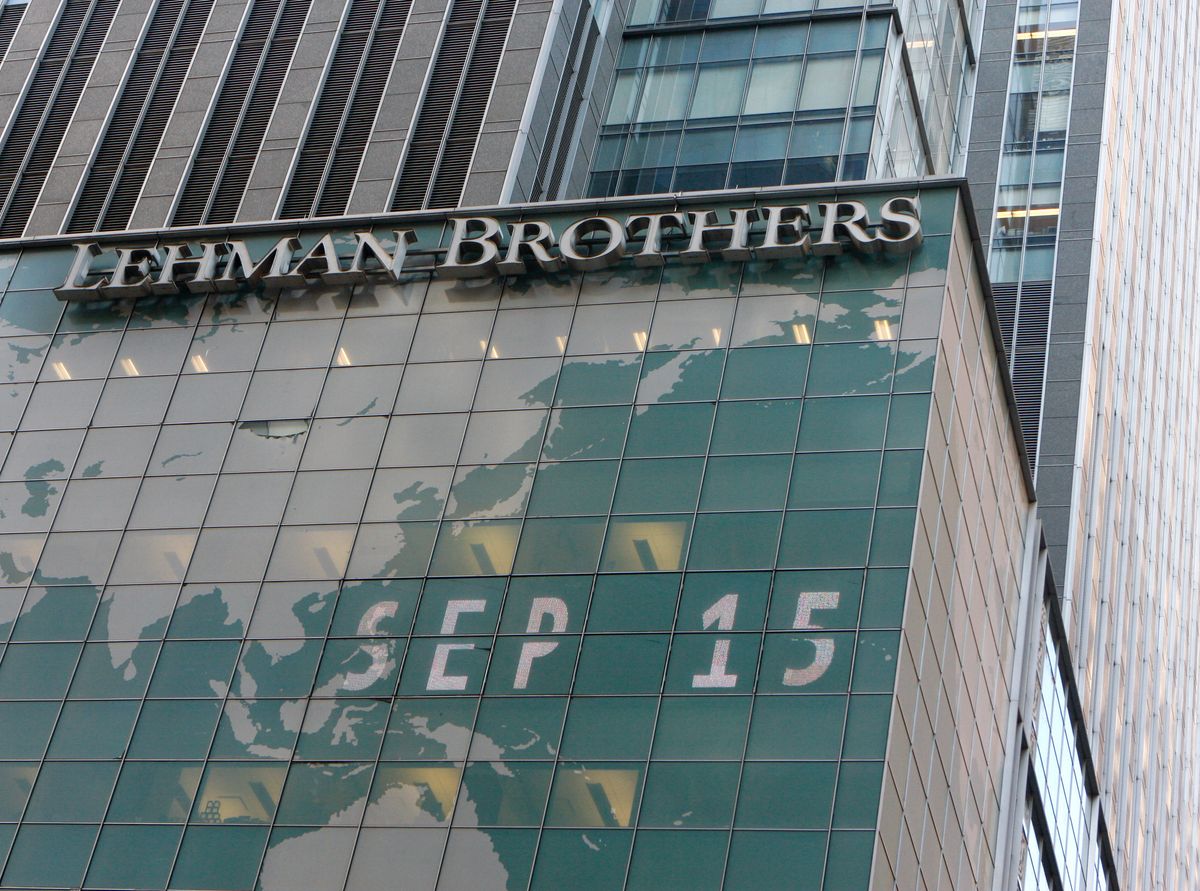 Ten years ago tomorrow, Lehman Brothers, the financial services behemoth, collapsed. It was a crucial moment in what became the most severe global financial crisis since the 1930s. US banks teetered. European markets shuddered. Growth slowed in Asia. China's diminished demand for oil, gas, metals, and minerals hit emerging markets in Latin America, Africa, and the Middle East.
---
Crises radicalize voters, 
say the
 political scientists, and the decade since the fall of Lehman has provided plenty of new evidence. The US financial market meltdown didn't directly trigger all the remarkable political events that followed, but the anger and fear of the future it provoked have effects that reverberate still.
The US financial crisis triggered a global recession and a European sovereign debt crisis severe enough to call the survival of the Eurozone into question.

A wave of unrest swept across North Africa and the Middle East. Tunisia's government fell. Egypt's Hosni Mubarak went to prison. Libya's Muammar Qaddafi was executed in the street. Yemen exploded into violence. Syria sank into a civil war that has killed or displaced half the country's population.

Middle East unrest triggered a new crisis in Europe, as more than two million migrants made their way north, transforming European politics. Angry, fearful voters began to reject establishment political parties.

In 2016, faced with a choice between continued membership in the European Union and a leap into the unknown, Britons chose Brexit.

In the United States, voters chose a brash celebrity businessman who had never run for office over a rival who epitomized the political establishment.

In 2017, the long-dominant political parties of center-right and center-left were swept aside in France in favor of another candidate making his very first run for office. Emmanuel Macron led a party he had created from nothing just one year before.

German voters re-elected Angela Merkel to a fourth term, but her center-right party and its center-left coalition partner posted their lowest share of the vote in decades. A party of the far-right won seats in the Bundestag for the first time since 1945. It is now the largest opposition party in Germany.

In 2018, Italian voters pushed aside long-established parties to elevate a movement founded nine years ago by a professional comedian and a rebranded separatist party from the country's north.

In Mexico, voters elected the first leftist president since the 1930s, a man leading a political party he created just four years prior.

In Pakistan, voters rejected the long-dominant Bhutto and Sharif dynasties in favor of a man who became famous as captain of the country's 1992 World Cup-winning cricket team.

In Brazil, voters go to the polls next month to cast ballots in a wide-open election.
These events represent rejection of the known and a lunge toward the brand new. This has become a world of profound political disruption.
There's no reason to believe this turbulence is nearing an end.