TROUBLE FOR THE CROWN PRINCE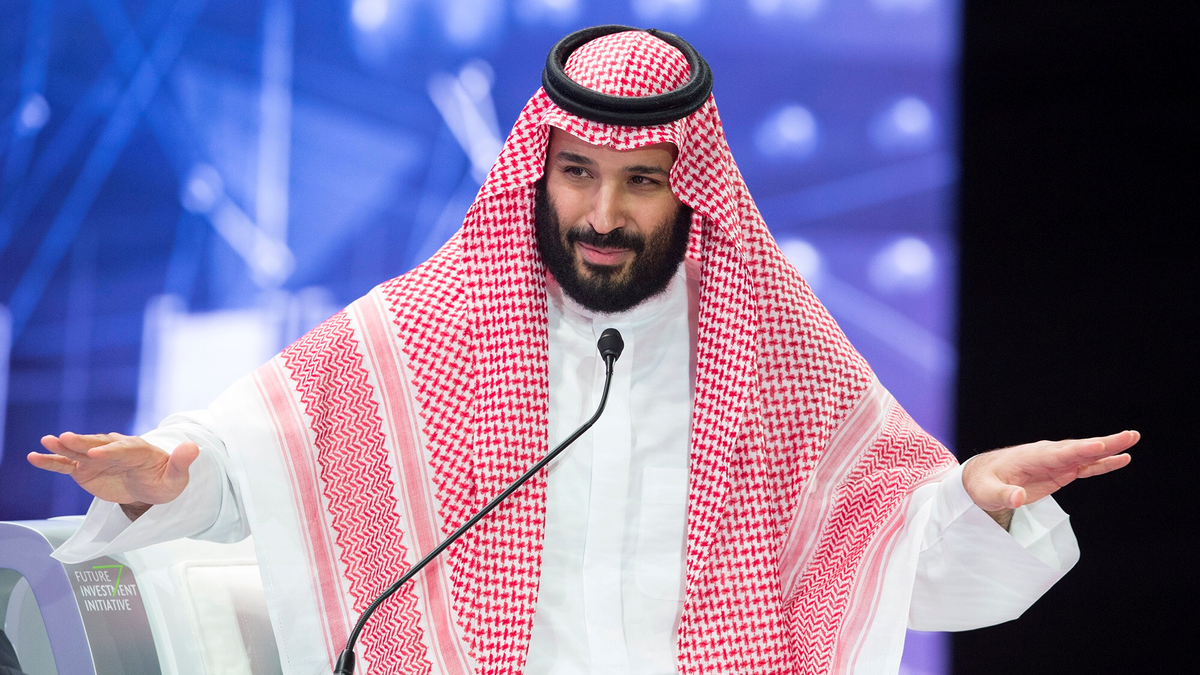 There are intriguing signals from Riyadh this week that some of Saudi Arabia's most powerful men are feeling the heat. On Tuesday, Prince Ahmed bin Abdulaziz boarded a plane in London, and Crown Prince Mohammad bin Salman was there to meet him when he landed in Riyadh. Here's why that's a big deal:
---
Prince Ahmed is the last-surviving full brother of King Salman.
Years ago, Prince Ahmed hoped to one day succeed his brother as king. Instead, King Salman named his son Mohammad bin Salman, known widely as MBS, as his next in line.
In response, Prince Ahmed moved to London, where he has reportedly criticized both the king and crown prince over Saudi Arabia's role in the war in Yemen.
MBS doesn't appreciate criticism. That's the subtext behind speculation that he may have ordered the murder of journalist Jamal Khashoggi at the Saudi consulate in Istanbul on October 2.
Nor does MBS want to share power. That's the message of his move last year to detain a number of powerful princes and some of the kingdom's most powerful businessmen, and his broader consolidation of control over the kingdom's interior ministry and national guard.
This raises a couple of interesting questions. Is Prince Ahmed's return from exile a signal from King Salman that power will now be shared among senior family members rather than concentrated in the hands of MBS? It seems unlikely Prince Ahmed would have risked a return from exile without some guarantee of safety. And if King Salman still intends that his son will be the next king, how secure can Prince Ahmed feel about his future inside the kingdom?
This curious manoeuvring comes at a time when the Saudi government faces heavier foreign pressure than at any time since the September 11 terrorist attacks.
First, the Turkish government refuses to allow the Khashoggi murder to fall from front pages. On Wednesday, Turkey issued its first official statement on the killing: "In accordance with plans made in advance, the victim, Jamal Khashoggi, was choked to death immediately after entering the Consulate General of Saudi Arabia." The body was then dismembered "again, in line with advance plans." This won't be the last word we hear from Turkey on this story.
Second, the US and UK governments called this week for an immediate halt to the war in Yemen and for all parties to the conflict to join UN-led peace talks within 30 days. This is a direct rebuke to MBS, with whom President Trump appears to have good relations, because MBS has taken direct ownership of a Saudi-led military offensive in Yemen that fuels a crisis in which, according to the UN, as many as 14 million Yemenis face risk of starvation.
The bottom line: These stories touches on three crucial elements of the Saudi story: Succession, an aggressive Saudi foreign policy, and reform within the kingdom. For now, it still seems unlikely that MBS will have his wings clipped in a lasting way. But fallout from the Khashoggi murder, domestic and international, continues to mount.