What We're Watching: Hong Kong streets, Brazil's prisons, TikTok in India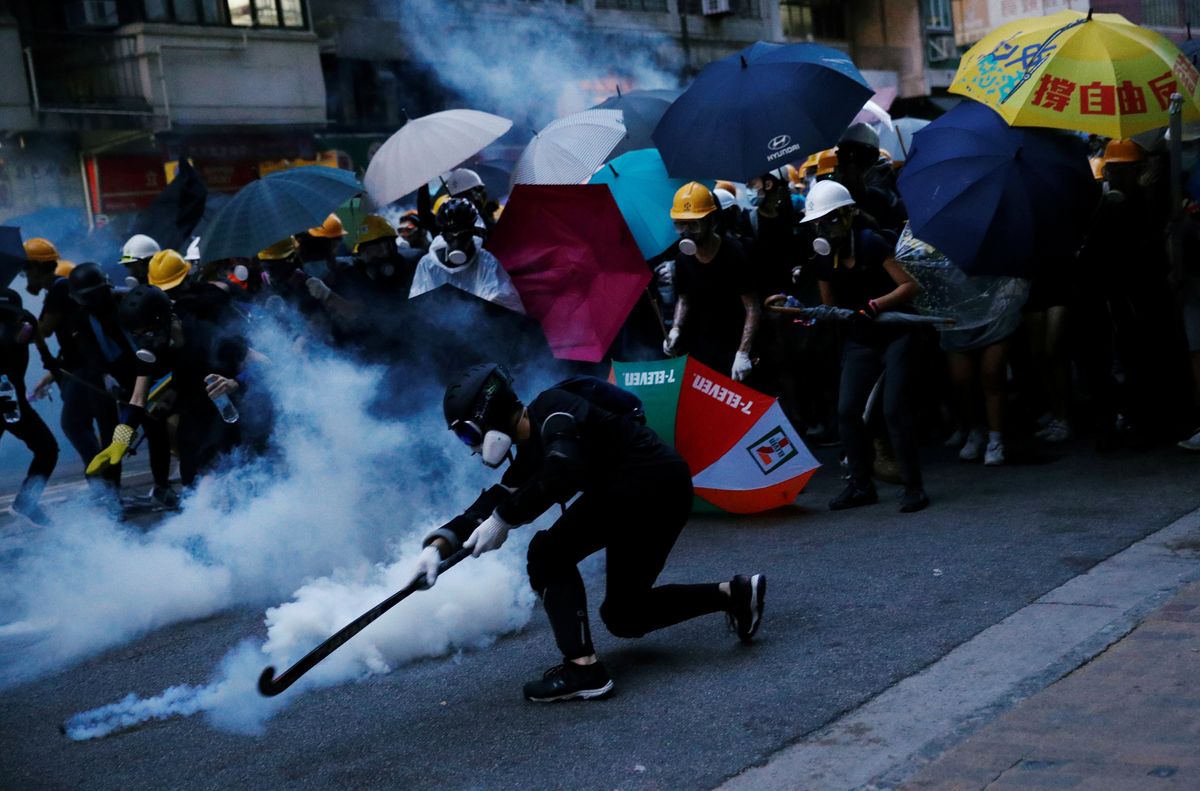 The Chinese Army Stirs in Hong Kong –Yesterday the Chinese army in Hong Kong released a video of its troops undergoing anti-riot training, while the local garrison commander warned street protesters not to threaten the "life and safety of Hong Kong citizens" or upend the "one country two systems" model of governance (Hong Kong is part of China but enjoys more freedoms than the mainland.) Until now, the People's Liberation Army (PLA) of China has stayed out of the eight-week long, increasingly ferocious standoff between protesters and local police. But as the unrest grinds on and protesters increasingly take aim at mainland control over the territory, we are watching to see whether Beijing is about to take more drastic action to suppress dissent.

Brazil's Prison Problem – Earlier this week a fight between rival gangs in a Brazilian prison left close to 60 people dead. Sixteen of them had been decapitated. The clash at the Altamira complex in northern Brazil came just two months after a riot in another prison killed 55. Brazil is one of the most violent countries on earth, and rightwing President Jair Bolsonaro was elected in part on promises to "stuff the jails" with criminals. But the country's prison system is already hopelessly overcrowded – more than 700,000 prisoners (almost half of whom are in pre-trial detention) languish in facilities designed to hold just 400,000 people.
India's Sectarian Tensions Go Global on Social Media – Team 07, a group of five 20-something Indian Muslims famous for their viral comedy videos on the Chinese-owned social media app TikTok, will soon be appearing in a Mumbai court to face criminal charges. They were arrested after a local Hindu nationalist political party complained about a video where the group, commenting on the recent lynching of a Muslim man, appeared to encourage the victim's relatives to seek revenge. We're watching this story closely for what it tells us about sectarian divides in India, but also to see how Chinese social media giants navigate tricky local politics far from home.
What We're Ignoring

Kim's gonna Kim – North Korea earlier this week fired two short-range missiles into the sea in the second round of weapons tests that Kim Jong-un has conducted since his meeting with Donald Trump at the DMZ last month. The move signals that Kim may be displeased: with the slow pace of talks with the US, South Korea's decision to buy a bunch of new US-made fighter jets, and upcoming joint US-South Korea military drills. We are ignoring the move, however, because Kim's good friend Donald Trump doesn't seem much fazed by the rocket tests – he has in fact sought to downplay them. The bigger question remains: can Kim get the US to agree to sanctions relief in exchange for merely freezing his nuclear program, rather than abandoning it altogether? The clock is ticking.