What We're Watching: Dwindling Hopes of a Big US-China Deal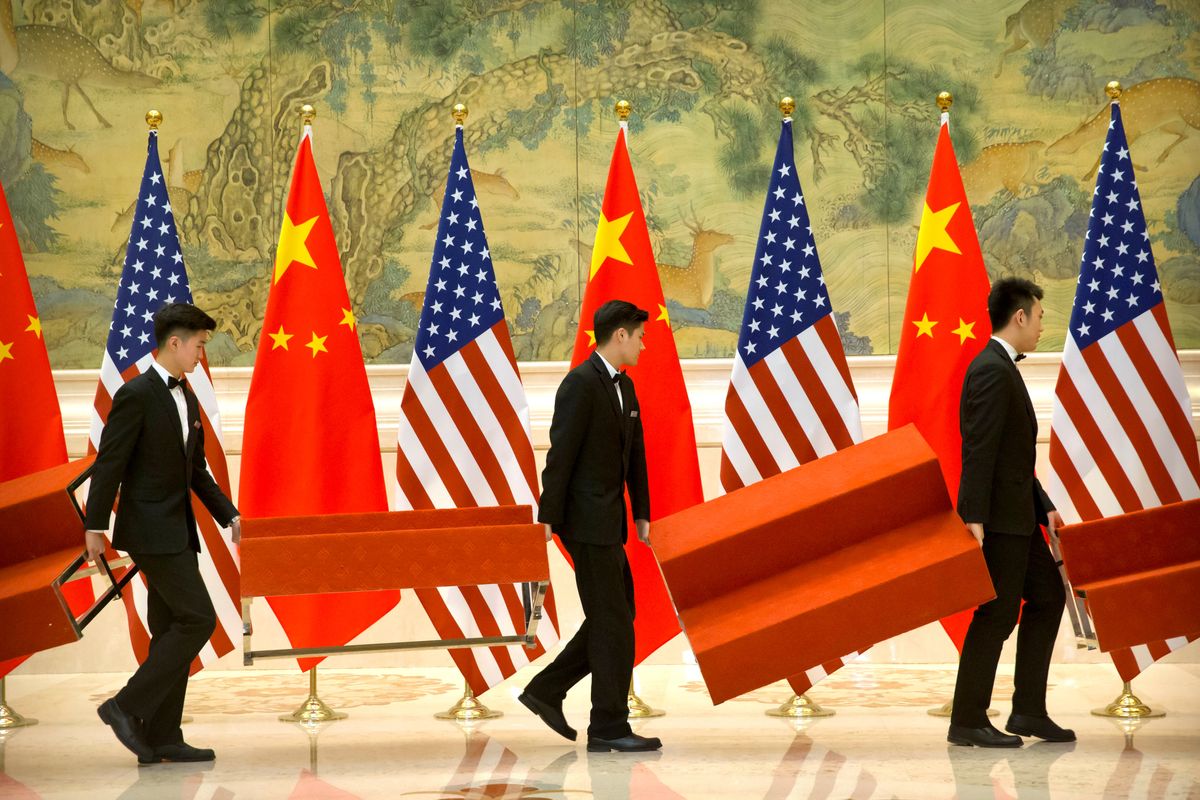 Dwindling hopes of a big US-China deal – China's Vice Premier Liu He will be in Washington tomorrow for the latest round of US-China trade talks – but things don't look great. For one thing, Bloomberg reports that Chinese officials have privately made clear that while they'll talk tariffs, they aren't willing to negotiate core aspects of China's economic model, including Beijing's massive subsidies and protections for its state-owned companies. But omitting those things – which are critical for the US side –would mean there's no shot of the "100%" deal that the Trump administration seeks. What's more, on Monday night the US slapped fresh sanctions on 28 of China's top tech companies for their role in China's repression of Muslims in Xinjiang province. Without a deal this week, China may in fact be willing to stand pat and see how the impeachment, and the election, play out for Trump.

---
Disillusionment in Tunisia – The moderate Islamists of the Ennahda Party came out on top in a highly fragmented vote for Parliament over the weekend, but turnout was low (41 percent) and forming a government will prove tricky, as the party won only about 40 of 217 seats. After the last general election, in 2014, Ennahda governed in an unwieldy and largely ineffective coalition that left many voters disillusioned. Eight years on from the only successful democratic revolution of the Arab Spring, some 70 percent of Tunisians say they don't trust any political parties at all, and they are increasingly turning to outsiders: the leading candidates in this Friday's presidential election are a jailed populist media tycoon and a constitutional law professor with an uncommonly decent approach to politics.
A bulbous challenge in India – One of the biggest political challenges facing the world's most populous democracy at the moment has to do with… onions. The humble bulb vegetable is a staple food for hundreds of millions of Indians, and a hardy cash crop for millions of the country's farmers as well. So when floods caused onion prices to triple between August and October, the national government immediately banned onion exports in order to boost supplies and bring down prices. It worked. But that, in turn, prompted protests by onion farmers and exporters, particularly in the populous northern Maharashtra state which, as it happens, is about to hold local elections. As the BBC explains, onions have a long political history in India, and have played a starring role in major political campaigns over the years. Forgive us for calling this an eye-wateringly multi-layered problem.
What We're Ignoring
A Stupid Blame Game – After an apparently "frank" conversation about Brexit between British PM Boris Johnson and German Chancellor Angela Merkel Tuesday morning, accusations flew fast. A 10 Downing Street source said the call had forever buried prospects for a deal. European Council President Donald Tusk accused Johnson of playing "some stupid blame game." Amusing as all this noise is, we're ignoring it because the raw situation is still this: 31 October is the deadline for the UK to leave the EU. Johnson says he'd do that with or without a deal, but an Act of Parliament requires him to seek an extension if he can't strike one. After his latest proposal for a Brexit deal failed to fly either with Brussels or with Ireland – whose border with Northern Ireland is the key sticking point – it looks like Johnson will make a big stink but end up asking for that extension. The EU will reluctantly grant it and then Johnson will look to hold elections in order to bolster his position ahead of fresh negotiations with Brussels. That, at least, seems like the obvious path – but nothing about Brexit has been obvious.