What We're Watching: GOP mulls Trump 2.0, UK leadership race heats up, energy crisis could get worse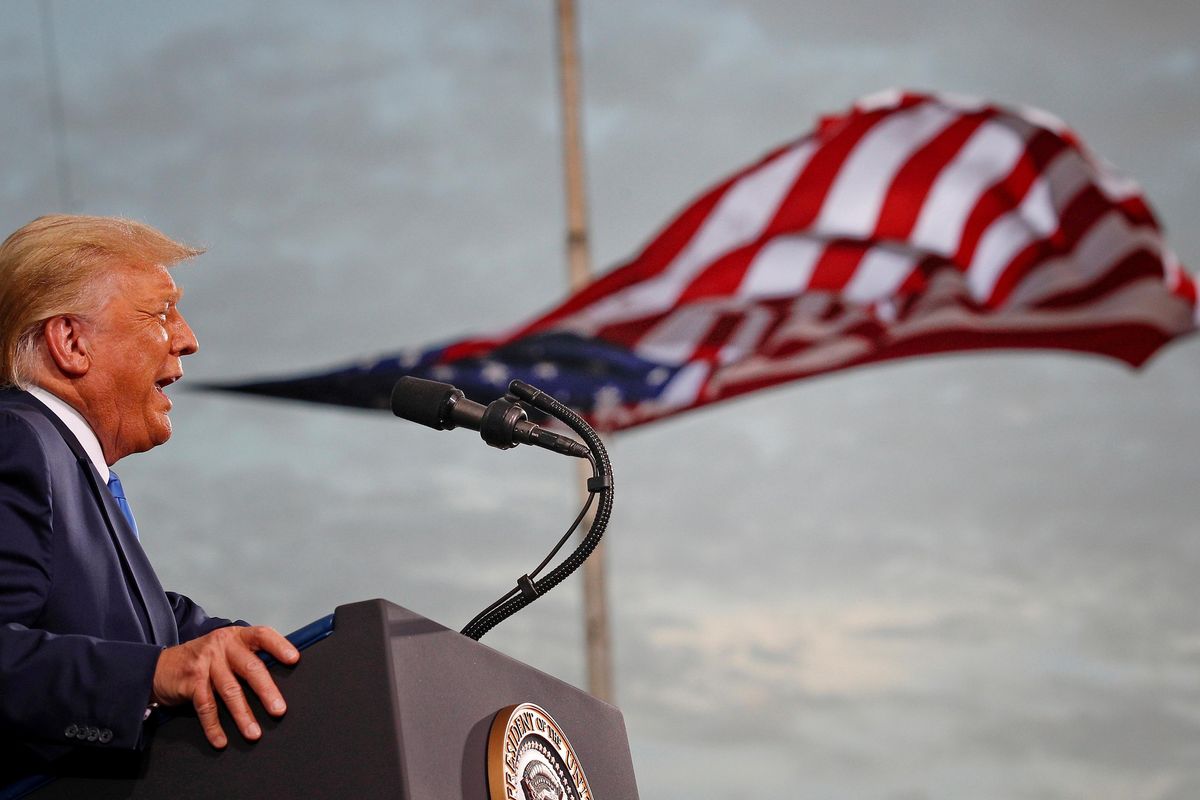 REUTERS/Tom Brenner
Republican voters divided on Trump 2024
US Democrats seem to have soured on President Joe Biden, but are Republicans ready to turn their backs on former President Donald Trump? The short answer is: it's complicated. A fresh New York Timespoll shows about half of GOP voters don't want Trump to run a third time in 2024, but the other half do. The main takeaway is that Trump's once-formidable hold over the Republican Party has waned somewhat since (tumultuously) leaving office in January 2021, yet he still wields considerable influence with the base. Since hardcore Trump fans are more likely to turn out for primaries, he has been busy endorsing candidates for November's midterm elections, so far with mixed results. The big test for Trump's stature within the GOP will be whether his picks can win in the general — especially the battle for control of the Senate, which Republicans are eager to flip (and only need one seat to do so). Meanwhile, there's growing chatter that Trump may announce his reelection bid before the midterms, which he hopes will freeze a potentially crowded GOP field in which Florida Gov. Ron DeSantis is now gaining on him.
---
Tory succession race narrows
The race is on to select the UK's next prime minister following Boris Johnson's tumultuous tenure. His resignation on Friday launched the search for a new leader of the Conservative Party. Eight candidates are vying to replace him: Rishi Sunak, Liz Truss, Penny Mordaunt, Tom Tugendhat, Nadhim Zahawi, Kemi Badenoch, Suella Braverman, and Jeremy Hunt. Each has passed the first hurdle of getting at least 20 Tory MPs to endorse them — Johnson notably declined to back a possible successor so as not to hurt anyone's chances. While the list confirms the ambitions of frontrunners like Sunak and Truss, it surprisingly did not include prominent figures Priti Patel and Sajid Javid. The most challenging steps are still to come, starting with the first round of voting on Wednesday in which all 358 Tory MPs will cast their first ballot, with subsequent votes held this week and next until the list is whittled down to two. Hustings will be held nationwide in August, before roughly 160,000 Conservative Party members vote by mail to choose the winner who will be named on Sept. 5. So much for a quiet British summer.
The worst-ever global energy crisis

Russia's war in Ukraine and the resulting sanctions have made a difficult energy situation worse, and there is no end in sight. "The world has never witnessed such a
major energy crisis
in terms of its depth and its complexity," the head of the International Energy Agency said on Tuesday. "We might not have seen the worst of it yet." We're already seeing fallout in the form of energy shortages and higher costs for both consumers and businesses, with economic and political consequences in every region of the world. The impact on Sri Lanka's economy explains what all those protesters were doing
in their president's swimming pool
last weekend. It explains eight days of protests in
Panama
, where demonstrators forced their government to lower fuel prices by 24%. It's why European leaders are now racing to fill their inventories of natural gas to at least
80% capacity
by November to prevent Russia from making the tough coming winter much tougher. And it's the primary reason US President Joe Biden is in Riyadh this week to shake hands with a crown prince whose kingdom he once called a "pariah."