What We're Watching: Nordics to join NATO, India says no wheat for you, Lebanon's election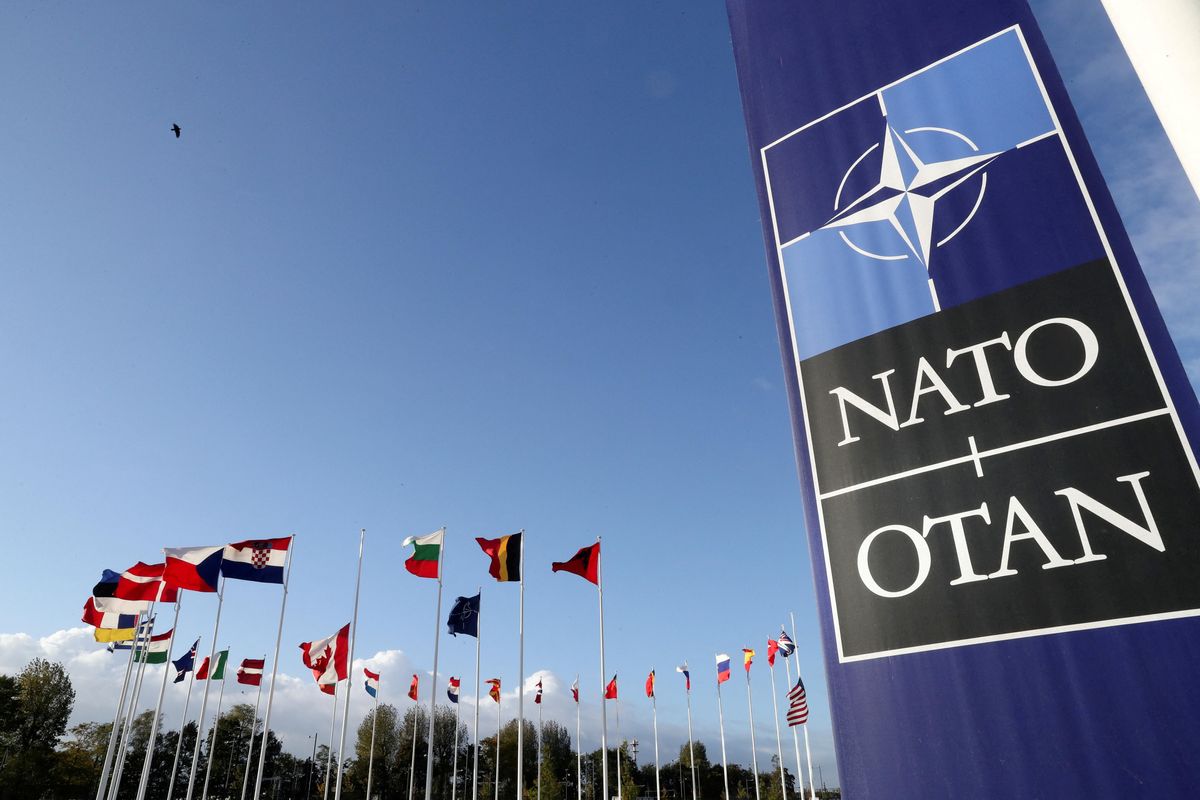 REUTERS/Pascal Rossignol
Finland & Sweden heart NATO
In a historic decision for two long-neutral countries opposed to military alliances, Finland and Sweden confirmed Sunday that they'll apply to join NATO in response to Russia's war in Ukraine. The Finns came out first and immediately informed Vladimir Putin, while the Swedes only gave the go-ahead after the ruling Social Democrats finally agreed (although they are against hosting NATO bases or nuclear weapons). The two Nordic countries are expected to formally submit their applications in the coming days, but their bids may have hit a last-minute snag: NATO member Turkey resents the Finns and Swedes for their historic support for the Kurdistan Workers' Party, which Ankara considers a terrorist organization. NATO Secretary-General Jens Stoltenberg hopes the two sides will be able to iron out their differences quickly, but Turkish demands could delay the process. Meanwhile, Putin warned Finland — which shares an 800-mile border with Russia — that joining the alliance will be a "historic mistake" and cut off the Finns from Russian-generated electricity. Still, it seems that NATO's Nordic expansion is in the works — and there's nothing Putin can do about it.
---
India's (un)timely wheat ban
As if global food prices needed another reason to skyrocket, India, the world's second-largest producer of wheat, announced late Friday that it'll temporarily suspend exports of the grain. The decision drew criticism from the G7, which warned that the export ban will create more turmoil in global agricultural supply chains already upended by the Russian invasion of Ukraine. India, for its part, insists that its recent heat wave — which has crippled wheat production and pushed local prices up — demands prioritizing its domestic market. The ban is a major flip-flop by India, which had recently pledged to increase exports precisely to make up for the shortfall in global production from the war between the world's no. 1 and no. 5 producers. But combating rising inflation — at an eight-year high in April — is a more urgent priority for PM Narendra Modi, whose ascent to power in 2014 was in part aided by public rage against inflation. Who stands to lose the most from the export ban? India's neighbors and the world's poorest consumers in Asia and Africa.
Hezbollah in trouble after Lebanese vote
As results trickle in from Sunday's
parliamentary election in Lebanon
, so far it's not looking good for Hezbollah, the Iran-backed Shiite party that currently holds a majority in parliament. The preliminary count shows several Hezbollah allies
losing their seats
to independents and newcomers who campaigned on an agenda of reform and holding politicians to account for the mismanagement that has plunged the country into its
worst economic and political crisis
since the end of the 1975-1990 civil war. The Lebanese Forces, an anti-Hezbollah former militia, might overtake the Hezbollah-allied Free Patriotic Movement as the largest Christian bloc in parliament, splitting the chamber between Hezbollah's allies and its enemies, with independents caught in the middle. What happens next? Once all the votes are counted and a majority is formed, parliament will nominate a prime minister to appoint a government, a process that can take months but is crucial in order to unlock financial support from donors and the IMF that poor Lebanese —
three-quarters
of the population — urgently need.