What We're Watching: Zuma in court, Ebola in the big city, and Italian neo-nazis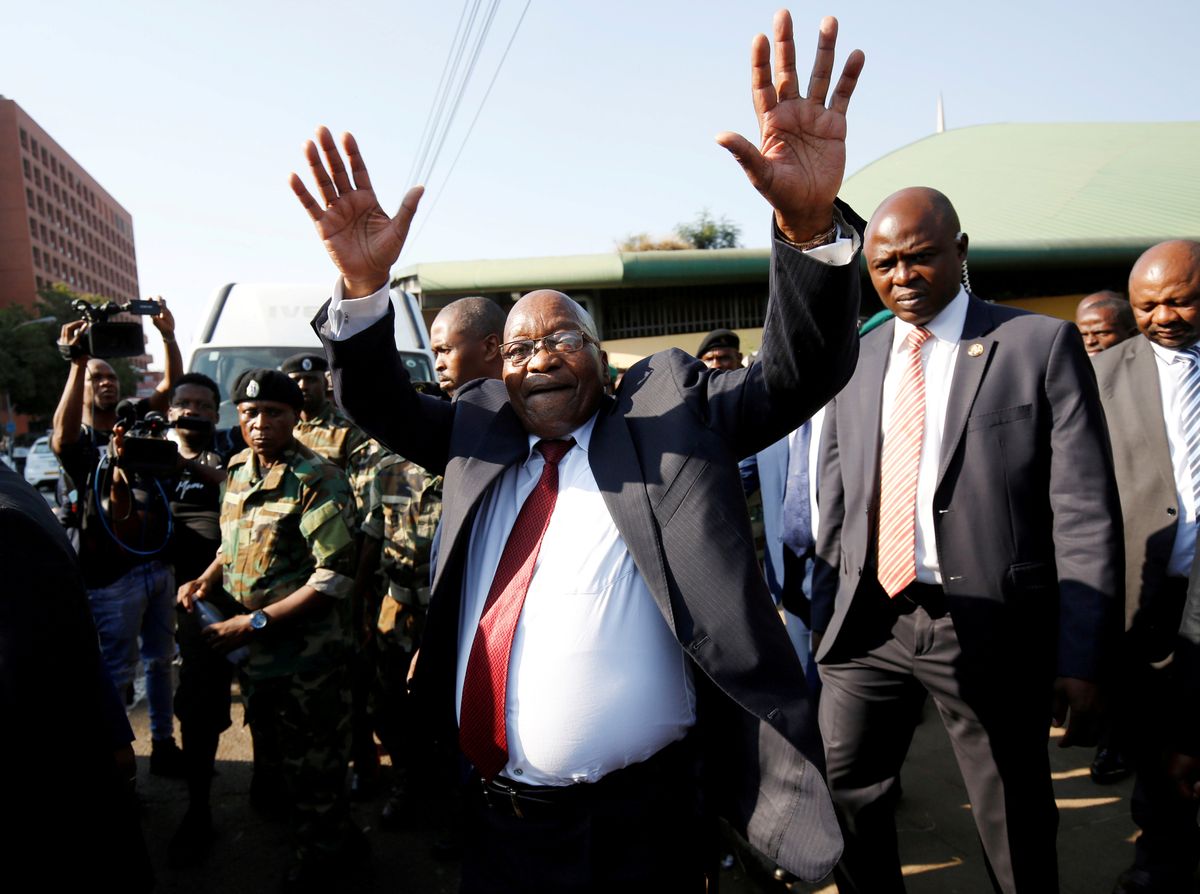 Jacob Zuma on the witness stand — The 77-year-old former president of South Africa will be in court in Durban throughout the week to answer questions from a judge investigating endemic corruption, influence-peddling, and "state capture" by business interests during his tumultuous nine-year tenure. Zuma has denied any wrongdoing and says he's the victim of a "conspiracy." We're watching to see whether the ex-president uses his time on the stand to undermine his successor, Cyril Ramaphosa, who has been struggling to unite the ruling African National Congress since guiding the party to an election victory in May.
Ebola in the city — The second-worst outbreak of Ebola hemorrhagic fever has reached a dangerous new milestone: On Sunday, the Democratic Republic of Congo's health ministry confirmed the first case of the disease in Goma, a city of 1 million inhabitants on the border with Rwanda that serves as a hub for people traveling throughout central Africa. While local authorities say the situation is under control, the presence of Ebola in a big city increases the risk that the disease could spread further. Nearly 2,500 people have been infected and more than 1,600 people have died in the current outbreak.
Heavily armed Italian neo-Nazis —Italian police who launched a series of raids on a neo-Nazi group in the northern city of Turin on Monday seized a substantial arsenal of illicit weapons, including a French-made air-to-air missile that once belonged to the Qatari military. The raids were tied to a broader investigation into Italians who had fought alongside Russian-backed separatists in Ukraine. We are watching this as a grim illustration of the reach and (fire)power of transnational crime groups and non-state actors of all stripes.
What We're Ignoring
Saudi Arabia's allure for dissidents— Crown Prince Mohammed bin Salman is making a fresh push to convince opponents of the Saudi regime to come home. One exile anonymously quoted by the Financial Times said a go-between had promised "there would be no harm or jail time" if they decided to return to the country and stop criticizing the government's human rights violations and lack of accountability. Nine months after dissident journalist Jamal Khashoggi was murdered (as part of a plot in which the crown prince was allegedly involved), we doubt many of the young monarch's critics are buying it — and neither are we.
From Your Site Articles
Related Articles Around the Web