WRESTLING WITH FOREIGN POLICY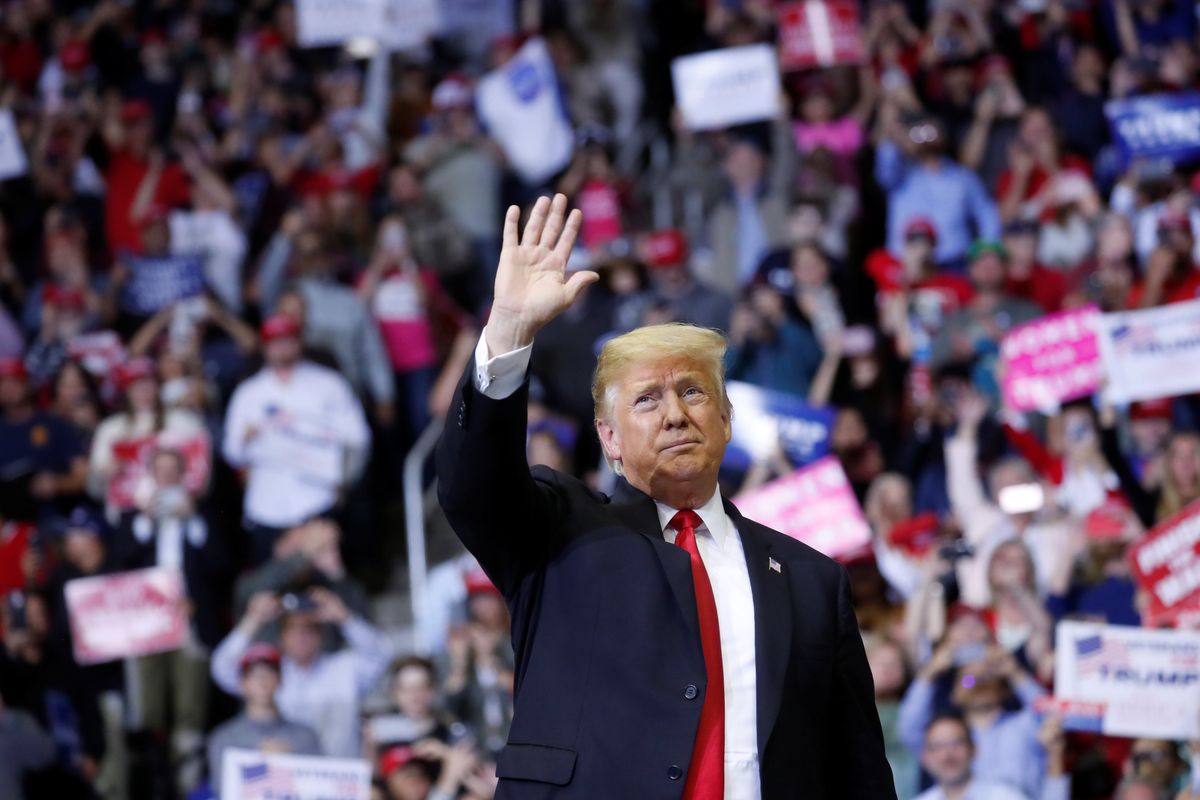 Last month, your Friday author heard an excellent speech from Gillian Tett of the Financial Times in which she recounted, among other things, observations from Naomi Klein's book No is Not Enough on President Trump's personal history with American professional wrestling and its impact on his political style. Tett wrote on the subject here.
---
If you've seen an American wrestling match, you'll recognize the atmosphere at many Trump rallies: the pumped-up, angry crowds, the chanting, and the emasculating nicknames wrestlers use to belittle one another. It's a chaotic (carefully choreographed) spectacle.
As Klein points out, it's also an audience and a ritual that liberals and the wealthy in the US tend to ignore. That makes it harder for them to recognize the fears and needs of many people who feel completely overlooked in American society. President Trump understands this.
But professional wrestling also presents a "morality play." When warriors enter the ring, every spectator knows which one is the hero and which is the villain. There can be no heroes without villains. It's the villain that defines the hero.
Trump is hardly unique in his search for useful foils. This is an element not only of the political arena but of human nature. But given his business and personal ties with professional wrestling and its most successful promoters, its influence is revealing for understanding his foreign policy—and the adversaries he's most likely to cast as villains over the coming (very challenging) two years.
Which baddies does the Trump crowd boo with greatest gusto?
China: There are good reasons why the US—and other governments—demand changes to Beijing's economic, trade, and investment policies. But China is especially well cast as a bad guy for Trump's audience because many of his most loyal supporters see that country as the threatening power on the rise, one that has "stolen" large numbers of US manufacturing jobs.
Mexico: Last month, Trump told Plitico: "I will tell you, politically speaking, that issue [of halting immigration across the US-Mexican border] is a total winner." The president's midterm election strategy made clear that, whether Trump's supporters see would-be border-crossers as jobseekers or gang-bangers, they want to keep them out of the US. Andres Manuel Lopez Obrador, Mexico's leftist new president, has promised to help Central Americans escape hardship. For now, Trump and Lopez Obrador have a few things in common, but that relationship looks likely to head south.
Iran: Many of Trump's voters are older—in fact, old enough to remember the national humiliation many felt when Iranian revolutionaries held 52 Americans hostage inside the US embassy in Tehran for 444 days from November 1979 to January 1981. But Trump supporters also tend to prioritize support for Israel's security. Iranians, more than their Arab neighbors, are apt to publicly threaten Israel.
These aren't the only villains Trump supporters want to see him throw from the ring, but they're the most reliable of his political bad guys—and there are more than enough areas of real disagreement with these governments to fuel many a fight in months to come.