Yemen: A Glimmer of Peace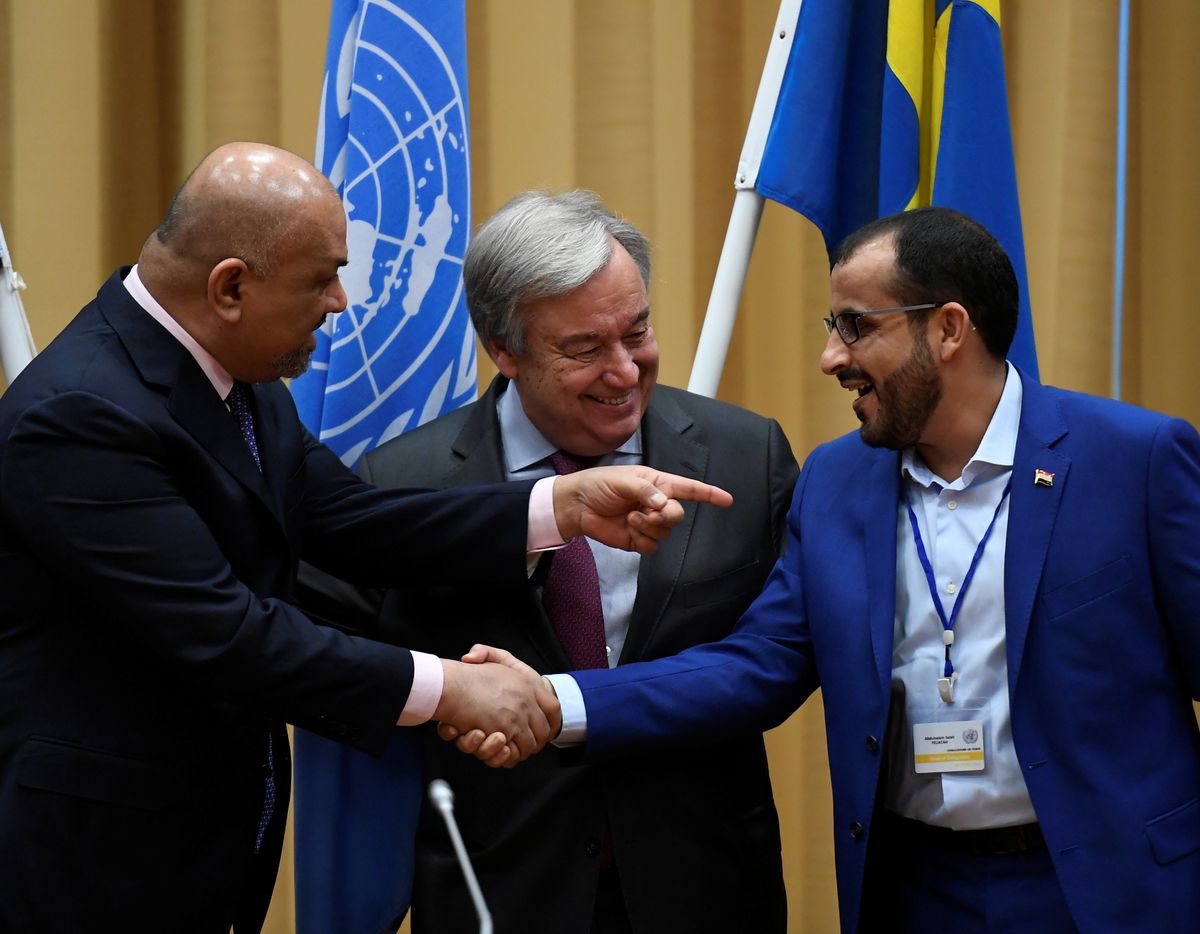 A few hours ago, a ceasefire went into effect in the strategic Yemeni port city of Hodeida. The deal raises the prospect of peace after four years of bloodshed in Yemen, and could ease what is now the world's worst humanitarian crisis.
---

The ceasefire was signed last week in Sweden, where the UN brokered the first meeting between representatives of Yemen's internationally-recognized Saudi-backed government and those of the Iran-linked Houthi rebels who have taken over most of the country – including Hodeida – since 2014.

The deal requires both sides to cede Hodeida to UN monitors and to exchange 16,000 prisoners of war.

This is unquestionably good news: until just days ago, the Saudi-UAE coalition and Yemeni government loyalists were preparing an assault to retake the city, putting at risk a port that handles some 80 percent of Yemen's food and medicine imports. With millions of Yemenis starving, the UN had warned of an impending humanitarian catastrophe and revived earlier efforts to find a path to peace.

One important factor that may have nudged the Saudi-backed Yemeni forces in particular to negotiate is that the October murder of Saudi journalist Jamal Khashoggi caused Western governments to reconsider their support for the Kingdom's involvement in Yemen. Saudi forces, which have been supported by the US, are accused of human rights violations. Just hours after the ceasefire was signed, the US Senate voted to cut US support for the Saudi campaign in Yemen. While that won't take effect until next year, the prospect of losing US backing was surely something the Saudis couldn't afford to ignore.

Still, it remains to be seen whether a broader peace can be reached after a four-year war that has displaced 2 million people and killed some 20,000 civilians.

Each side has firm demands: the Houthis want political representation in Yemen and a substantial amount of autonomy for regions where they predominate. The government and the Saudis could probably agree to that, but only if the Houthis, who've shot rockets across the border into Saudi Arabia, disarm completely. Unsurprisingly, the Houthis are loath to surrender their firepower.

Cutting across that basic divide are myriad other regional and sectarian divisions within Yemen that would need to be resolved for peace to hold.

As of now, the warring parties and the UN are set to begin addressing those issues at the next round of peace talks, scheduled for January. At a minimum, the Hodeida ceasefire will have to hold until then. That alone would be good news.