You Get To Be Xi Jinping Visiting North Korea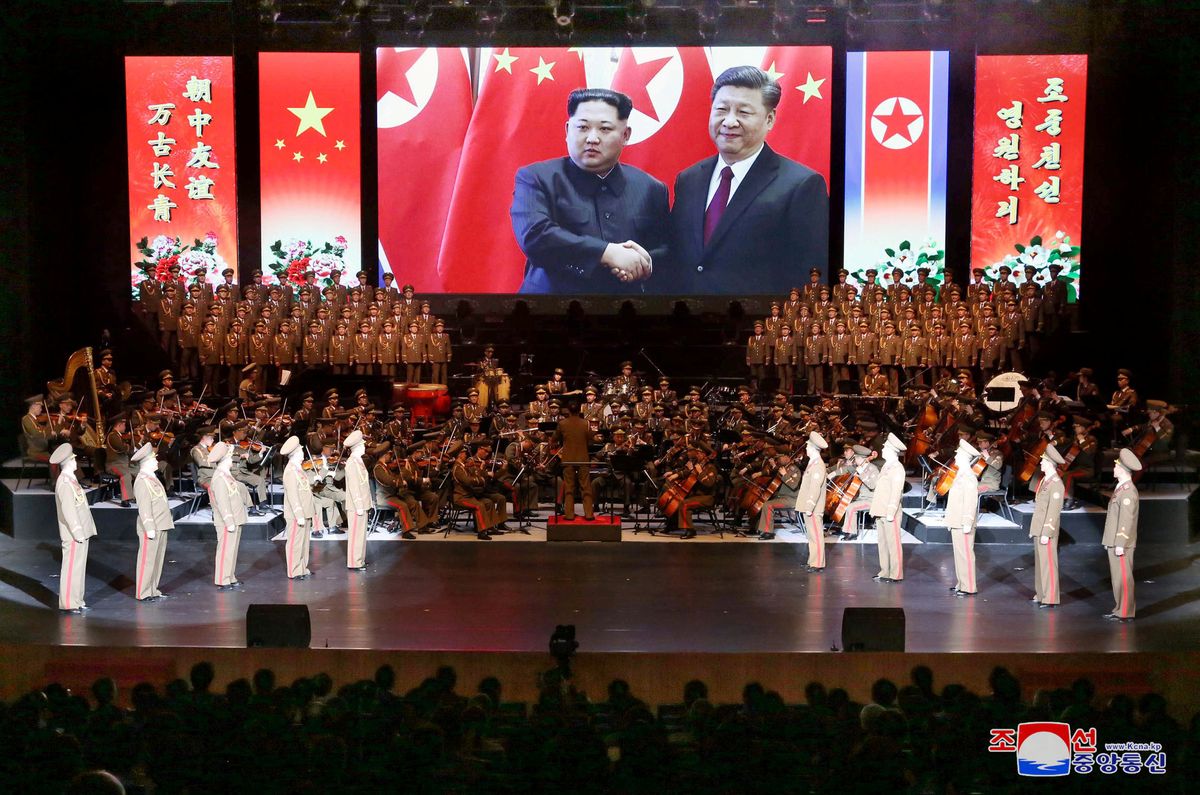 China's President Xi Jinping arrived Thursday in North Korea for a two-day visit, the first by a Chinese leader in more than a decade. The official reason is to celebrate the 70th anniversary of the two countries' diplomatic ties (together they fought the US and South Korea to a draw in the Korean war), but there are more pressing contemporary issues to address.
Here's the background:
The US and China are locked in a deepening trade war, which US President Donald Trump and Mr. Xi are set to discuss on the sidelines of the G20 meeting in Japan next week.
North Korea is under fresh economic pressure as a poor harvest exacerbates the economic effects of harsh international sanctions.
Progress on the North Korean nuclear issue is stalled, after the second summit between Trump and Kim earlier this year in Vietnam ended in failure. The US wants Kim to significantly dismantle his nuclear program before seriously loosening sanctions, but Kim wants some relief sooner than that or no dice. Meanwhile, North Korea has gone back to its pastime of firing missiles into the sea, putting everyone in the region on edge.
Let's put you in their shoes: Here's what you are thinking, if you're …
Xi Jinping: You want to show that you still have the most clout in North Korea. China accounts for 90 percent of the North's trade, and you can do more than anyone else to alleviate the country's economic isolation. That means you've got leverage. So if Trump really wants a deal with North Korea, you reason, he ought to bear that in mind when you guys sit down to talk about the US-China trade war next week.
Kim Jong-Un: You rarely let foreign leaders into your house (this is just the second time since you've taken power) but a high-profile foreign engagement like this is a diplomatic boon for you, particularly when it's China. You ideally want a little more economic help from Beijing, but you don't want to be pushed too far towards fresh talks with the US. After all, you've got these nukes, and you mean to get something concrete and immediate in return for putting them on the table. If not, you're happy to keep firing short range missiles for a while if it comes to that. Trump seems cool with it.
Donald Trump: Would you go a little softer on China just to get a deal on North Korea? Tough one -- as you look towards 2020, hitting China hard can be a political winner. Plus you've got a direct line to Kim – those love letters! – making China's clout less relevant. You can probably live with the status quo on North Korea while you focus on putting – and keeping – China over a barrel. But then you pick up your phone and open Twitter and…