Coronavirus Politics Daily: Banging at Bolsonaro, warning for Africa, enlisting tech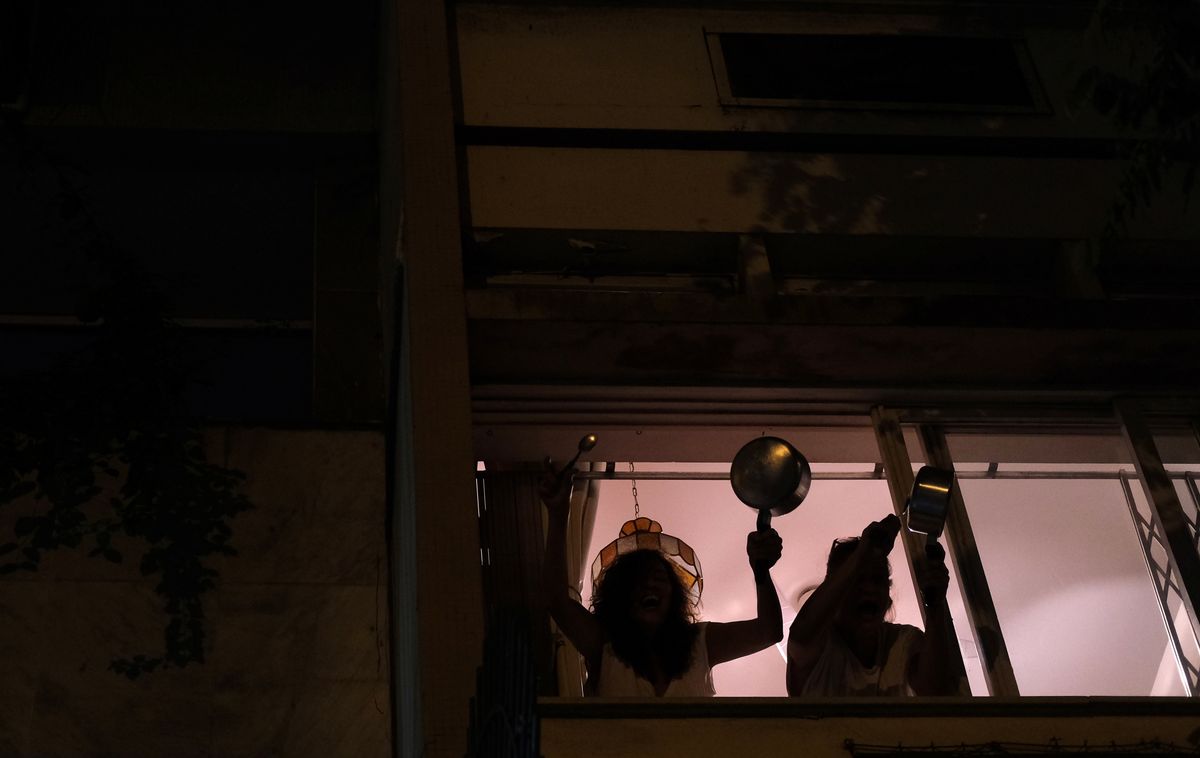 Banging pots at Bolsonaro – How do you protest your government while following social distancing guidelines? Grab a pot, head to the window, and bang it loudly. That's what millions of Brazilians did this week to vent frustration at President Jair Bolsonaro's poor handling of the coronavirus crisis. Bolsonaro at first derided the pandemic as a media-fueled "hysteria." Then, shrugging off social distancing recommendations, he egged on a mass pro-Bolsonaro demonstration last weekend. To top it off, despite being exposed to the disease during a recent trip to Donald Trump's Florida estate, he showed up at the event to glad-hand, fist bump, and take selfies with his supporters. With two of his ministers among the more than 500 positive cases of COVID-19 in Brazil, Bolsonaro's government is finally mounting a rear-guard action to squelch the outbreak and soften the economic blow. But we'll see if that stops the racket echoing through the streets of Sao Paulo and Rio. To date these are the largest protests against Bolsonaro since he took office just over a year ago.
---
WHO's stark warning for Africa – The director general of the World Health Organization, Tedros Adhanom Ghebreyesus, has told African nations to "prepare for the worst," warning that lax measures to curb transmission of COVID-19 will be catastrophic for the world's poorest continent and its 1 billion people. Africa's handling of the pandemic has received little global attention as Europe takes the spotlight. But medical experts are worried about the pandemic hitting African countries that have weak health systems, poor infrastructure, inept governments, and populations disproportionately affected by HIV and other infectious diseases. Though initially slow to act, Burkina Faso, which recorded its first death from the virus Wednesday, has now closed its schools and banned public gatherings. South Africa, the continent's largest economy and sub-Saharan Africa's worst hit country, has implemented travel restrictions, but commuters continue to cram into trains. Meanwhile, the country's health minister recently warned that cases are piling up at an "explosive" rate.
Tech fights coronavirus – Tech companies have joined the fight against COVID-19 in amazing ways: facial recognition is helping to enforce quarantines. Artificial Intelligence is being trained to detect, predict, and treat COVID-19 cases. Cellphone data is being used to track outbreaks. Social media platforms are deleting misinformation about the virus. Right now, it's all tech on deck to fight a pandemic that could cause a global depression. But these approaches raise big questions about privacy, personal data, and free speech that may arise more forcefully once the pandemic has passed.