Coronavirus Politics Daily: China's corona cases spike, Nicaragua's pres vanishes, Syrian refugees flee again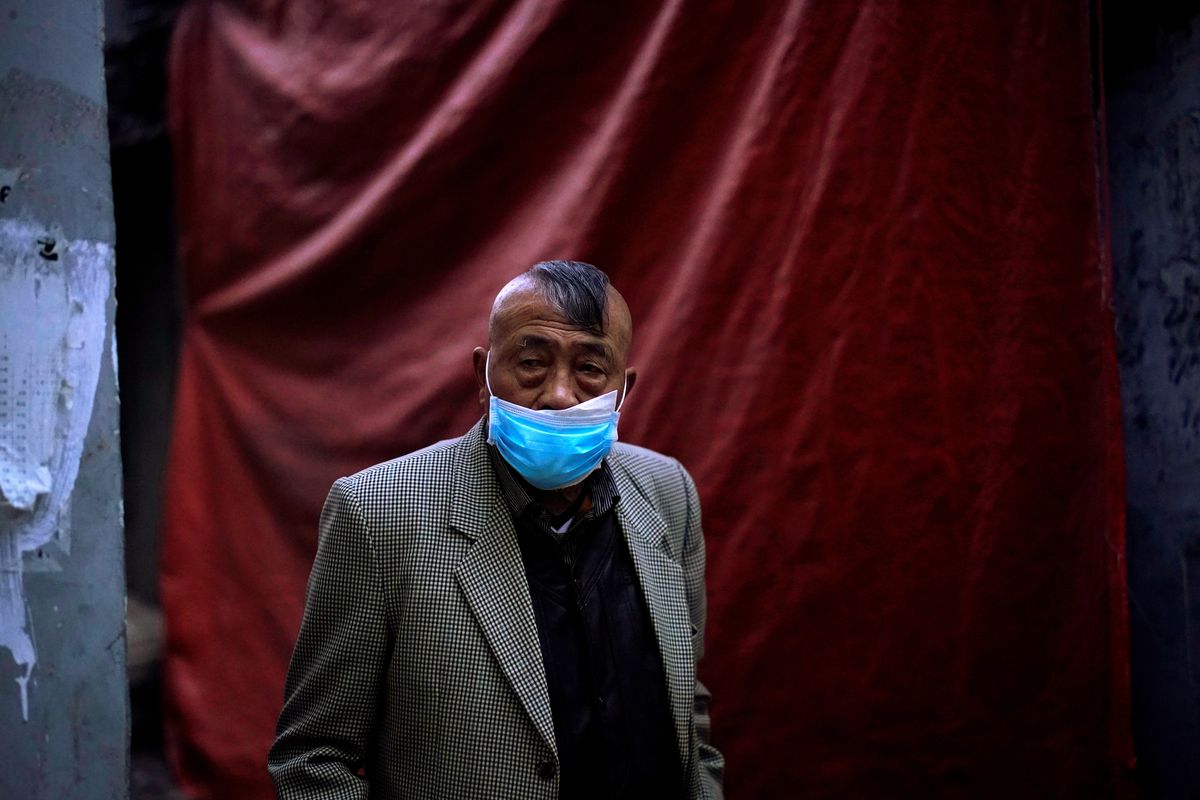 China's COVID-19 cases jump again: Two worrisome stories have emerged from China in recent days. First, Chinese health officials, now working hard to prevent a second wave of COVID-19, reported the highest daily number of new coronavirus cases on Monday since March 6, with 108 new infections registered. State media blame this latest jump in cases, at least in part, on border crossings from Russia. Second, the central government has reportedly issued new rules that restrict the publication of academic research on the origins of COVID-19, which most experts say began in China's Hubei province. This appears to be part of an official effort to blunt criticism of the government's initial response to evidence of outbreak.
---
Nicaragua's president is MIA: Amid coronavirus fears, many heads of state are making weekly (if not daily) public appearances to address their government's pandemic response efforts. In the Central American country of Nicaragua, however, President Daniel Ortega has not been spotted in public for over a month. Ortega, the socialist leader of the Sandinista movement (who has been widely denounced for veering into authoritarianism in recent years) has not surfaced since March 12, prompting rumors that he is gravely ill, dead, or else engaging in some sort of bizarre publicity stunt. In Ortega's absence, his wife and vice president, regarded by many as Nicaragua's more powerful leader, has been leading the response to COVID-19 – which is to say, leading almost nothing: the government has done little to halt the spread of coronavirus, leaving schools and businesses open and even encouraging Nicaraguans to gather at public events. Official data report just one death from the virus and no community transmission to date – claims widely dismissed as farfetched by the healthcare community.
Syrian refugees flee to...Idlib: The Syrian government's onslaught in northwest Syria forced as many as 1 million Syrians to flee north to the Turkish border where they have since languished in ramshackle refugee camps. But now many of those displaced people are heading back to their homes in Syria's Idlib province, wagering that returning to war-torn northern Syria is safer than staying in overcrowded camps potentially rife with coronavirus. There are no confirmed cases of COVID-19 in these refugee camps to date (though there's also been no testing there), but the scarcity of medical supplies, food, heat, and clean water would handicap any virus containment efforts, humanitarian aid groups warn. With a tentative ceasefire brokered by Moscow and Ankara more or less holding in Idlib province, over 70,000 displaced Syrians have reportedly returned there. While many are worried that the Syrian regime could start shelling their villages again at any moment, for now, a deadly coronavirus outbreak in a crowded camp seems like the bigger threat.