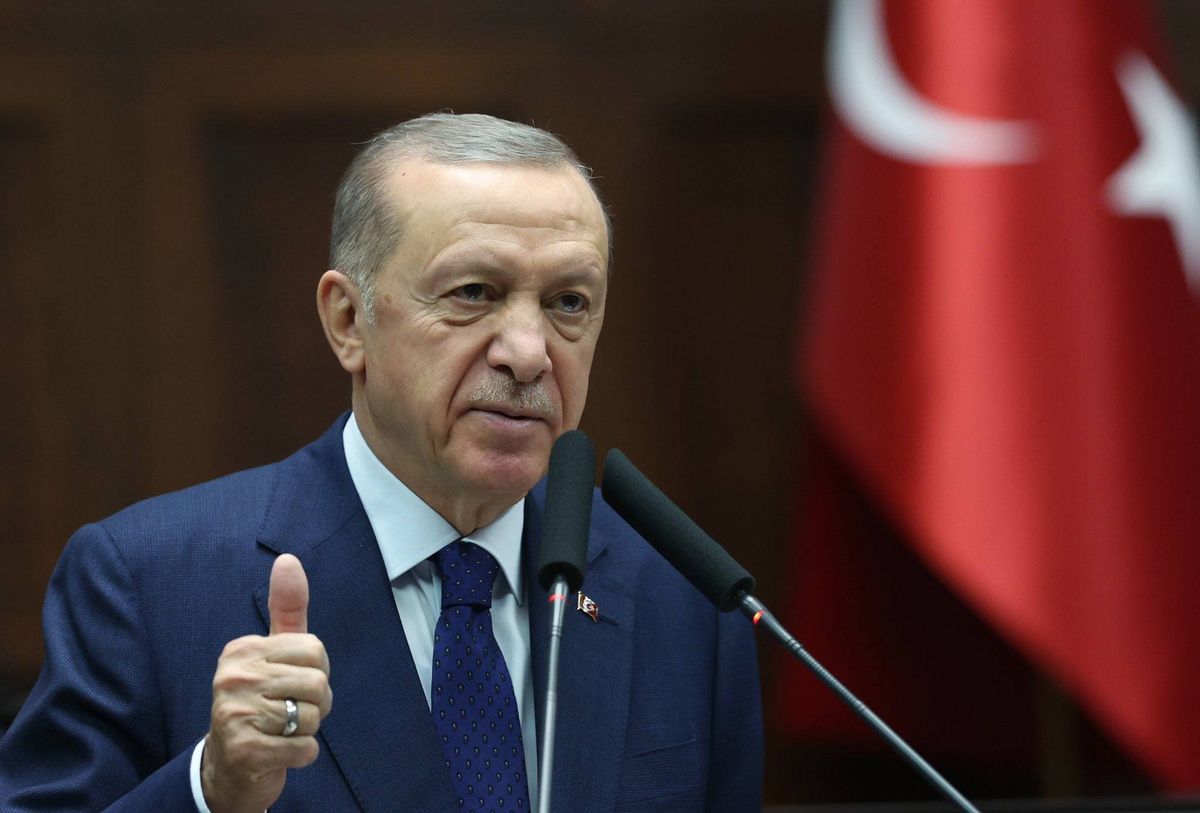 IMAGO/APAimages via Reuters Connect
What happened to Recep Tayyip Erdoğan? To be perfectly clear, we don't know, and neither does anyone publicly, yet.
---
All we know is that the Turkish strongman president abruptly cut short a TV interview on Tuesday with an apparent health problem. There's no public footage of his side of it, but the interview has audio of some muffled groaning and what sounds like a gastric sound. The interviewer stands up, alarmed. The interview ends.
On Wednesday, Erdoğan canceled several campaign rallies and tweeted that his condition is only a "minor inconvenience." Hours later, the Kremlin confirmed that on Thursday he'll get on a video call with Vladimir Putin to discuss the inauguration of Turkey's first nuclear power reactor, built by Russia.
The rumor mill has been flying like crazy, with many (now meaningless) blue checks suggesting various theories we won't repeat here. What we will say is this: Erdoğan is just weeks away from what looks like a difficult reelection bid. Any serious health troubles will not only limit his campaigning ability but could also raise questions about the 69-year-old leader's fitness for office. We'll keep an eye on the latest.
For our take on the Turkish election, see
here
.