Hard Numbers: Chinese floods, Colombian tax reform, Nigeria rescues hostages, Russian cop's golden toilet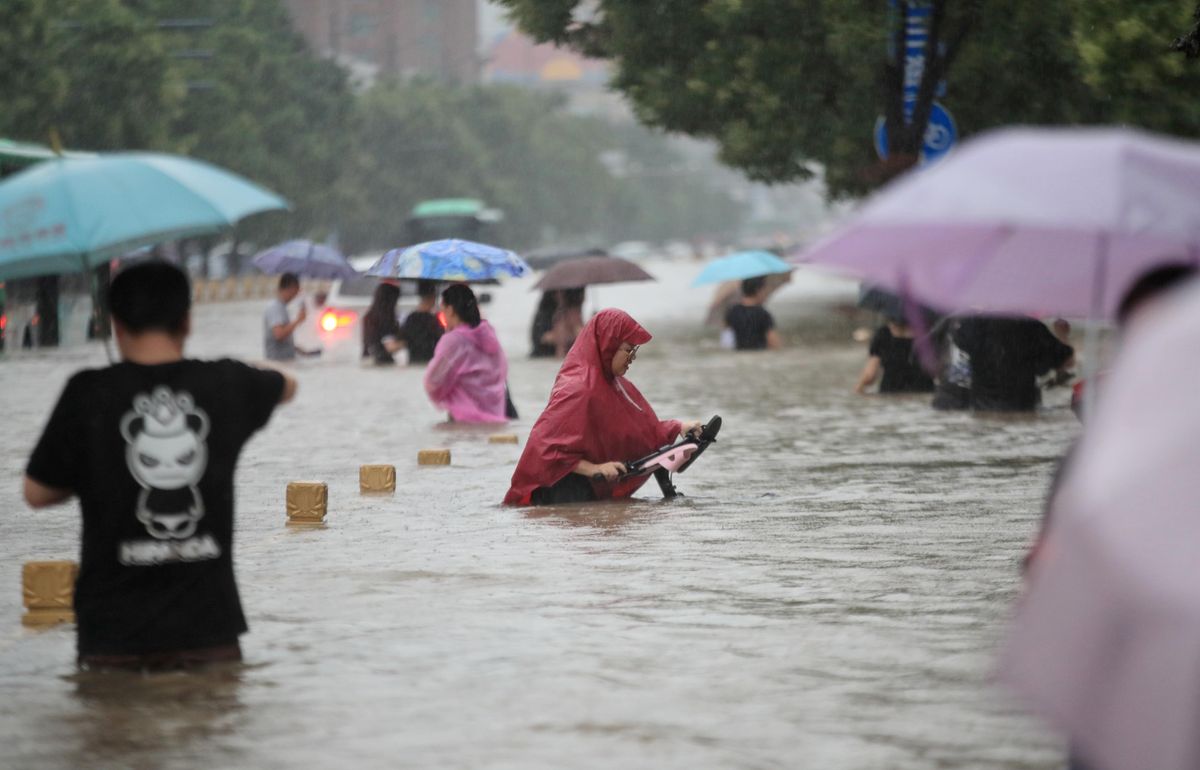 China Daily via REUTERS
12: At least 12 people have died after huge floods inundated underground railway tunnels in Zhengzhou, capital of China's Henan province, leaving passengers trapped inside carriages with rising waters. Experts have blamed the torrential downpours on climate change, exacerbated by the construction of mega-dams on the flood-prone Yellow River.
---
3.95 billion: Let's try again! Colombia's government has presented to Congress an updated tax reform plan that aims to raise $3.95 billion in new revenues. That's one-third less than the original proposal, which last May sparked violent street protests over broader rising inequality.
100: Nigerian authorities have rescued 100 women and children who were abducted six weeks ago in northern Zamfara state. The country has suffered a spike of kidnappings for ransom in recent months amid a deteriorating security situation.
255,000: Russian federal investigators busted a ring of corrupt cops accused of receiving $255,000 in bribes from criminal gangs in the North Caucasus region. The raids by the Russian feds yielded a treasure trove of goodies allegedly purchased with illicit cash, among them a golden toilet to cover their derrières.