Hard Numbers: Marcos' tax bill, Russian cash in Swiss banks, Cubans sentenced, Mali vs French media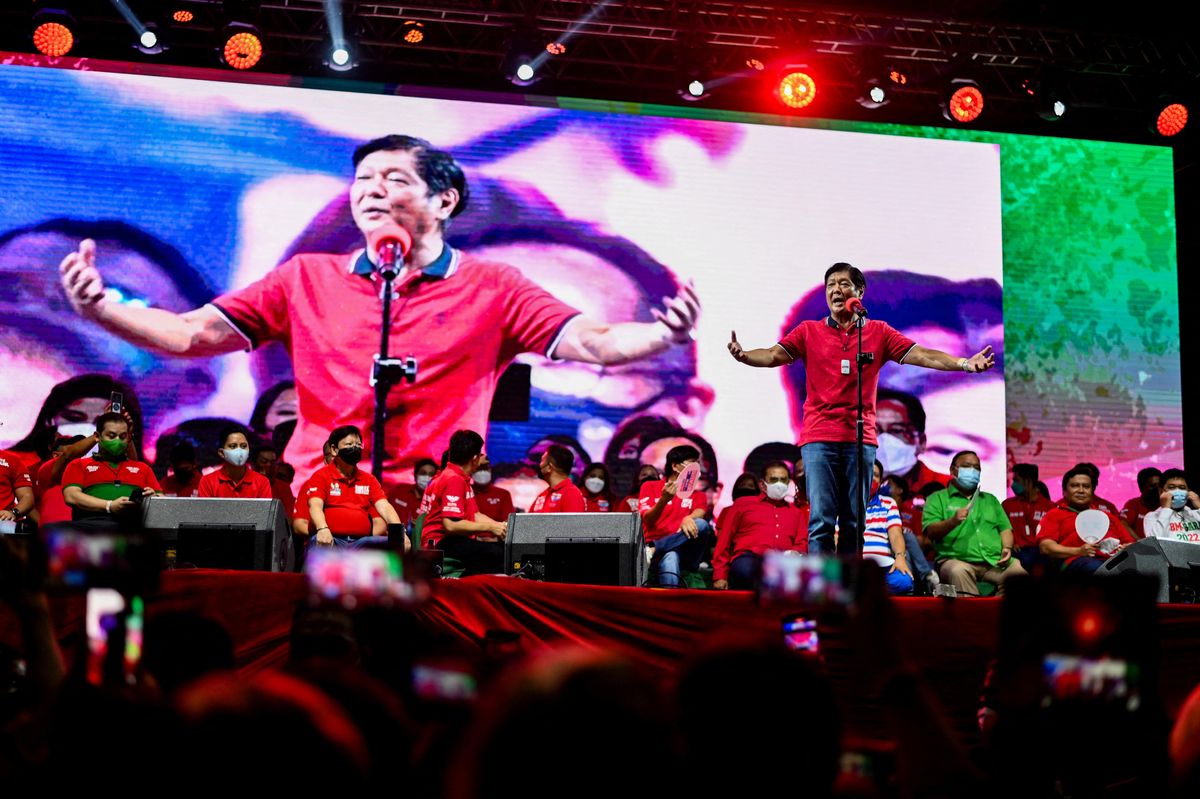 REUTERS/Lisa Marie David
3.9 billion: Philippine presidential frontrunner Ferdinand Marcos Jr. owes a whopping $3.9 billion in unpaid taxes from the estate of his dad, the late dictator. Marcos, of course, says this is fake news, but his rivals hope it'll hurt his chances in the May 9 election.
---
213 billion: That's the amount in dollars of Russian wealth stashed away in Switzerland's banks, according to the Swiss Bankers Association. The revelation is a surprise move from famously neutral Switzerland, which has long prided itself on bank secrecy.
30: A total 28 Cubans have been sentenced to up to 30 years in prison for joining rare anti-government protests last summer. The Castro brothers may be gone, but the regime is cracking down on dissent as hard as ever.
71:
Mali
says
it'll suspend French state-funded stations RFI radio and France 24 for reporting what it calls "false allegations" by the UN and
Human Rights Watch
that Malian soldiers had killed 71 civilians since December. Relations between Bamako and Paris have cratered since the
2020 coup in Mali
and the subsequent withdrawal of French troops.