Hard Numbers: Putin talks, Trump subpoenaed, Social Security boost, France sends Germany gas, Iraq's new PM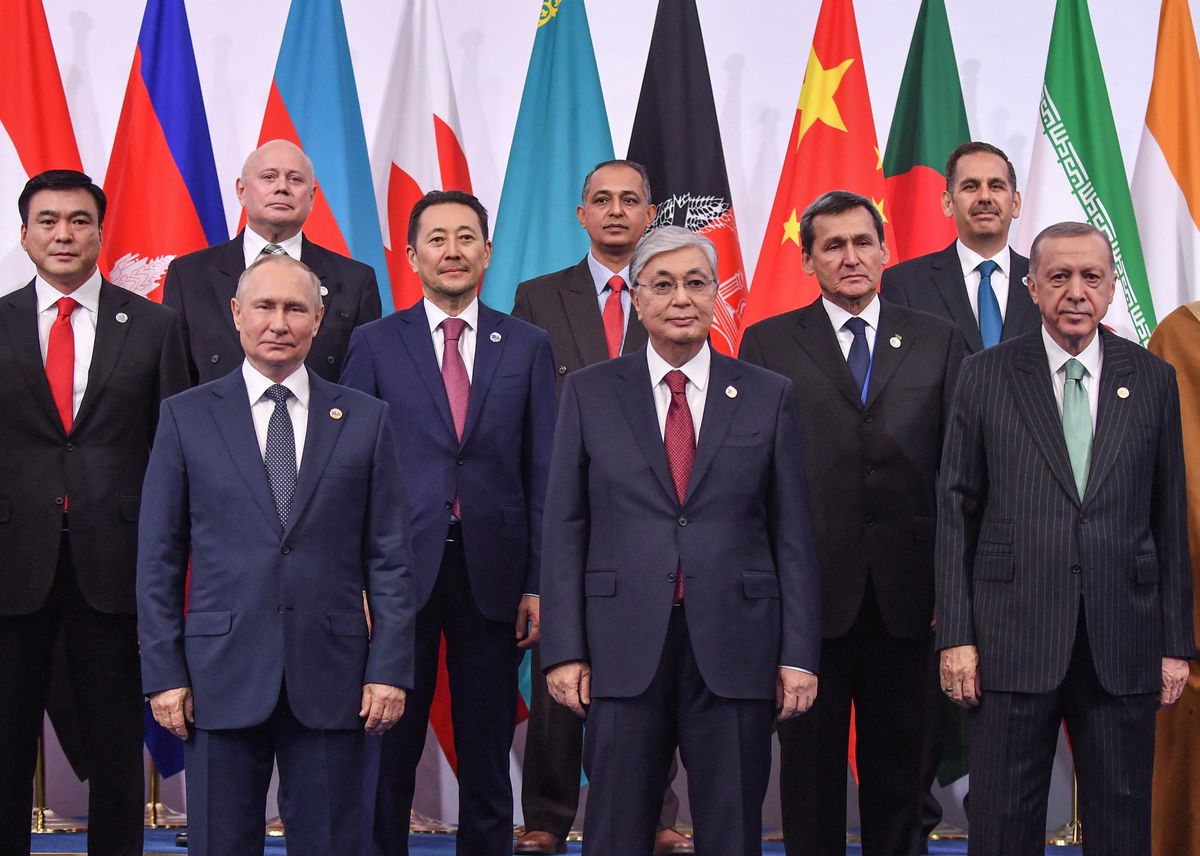 Reuters
11: Representatives from 11 countries – including Belarus, Iran, Qatar, Pakistan, Turkey, and Russia – are gathering in Kazakhstan to discuss regional economic cooperation. Russia's Vladimir Putin met on the sidelines with Turkey's Recep Tayyip Erdoğan and reportedly proposed that Ankara become a new hub for Russian gas supplies to third countries (spoiler: that's not happening).
---
9: On Thursday, the House committee investigating the Jan. 6, 2021, attack on the US Capitol unanimously decided in a 9-0 vote to subpoena Donald Trump. The former president is expected to fight the summons. CNN also aired footage from the day of the attack showing House Speaker Nancy Pelosi vowing to "punch [Trump] out if he came to the Capitol."
8.7: The US Social Security Administration announced an 8.7% increase in social security benefits starting next year – the largest increase in 40 years – in a bid to address rising inflation. Cost-of-living pressures are top of mind for voters, and this move comes less than four weeks before midterm elections. Eurasia Group's lead US politics analyst Jon Lieber comments on this boost here.
2: France has sent natural gas to Germany for the first time as part of a European "energy solidarity deal" to minimize the pain caused by Russia having turned off its taps. Though it only accounts for 2% of Berlin's daily energy needs, anything helps Germany, which prior to the war received 55% of its natural gas from Russia.
30: After months of political deadlock, Mohammed Shia al-Sudani was tapped as Iraq's new PM Thursday. Al-Sudani, aligned with Iran-backed Shiite parties, now has 30 days to form a government. In an increasingly divided political and social landscape, mass unrest is expected.
This article comes to you from the Signal newsletter team of GZERO Media. Sign up today.