A Delayed Bloodbath in Syria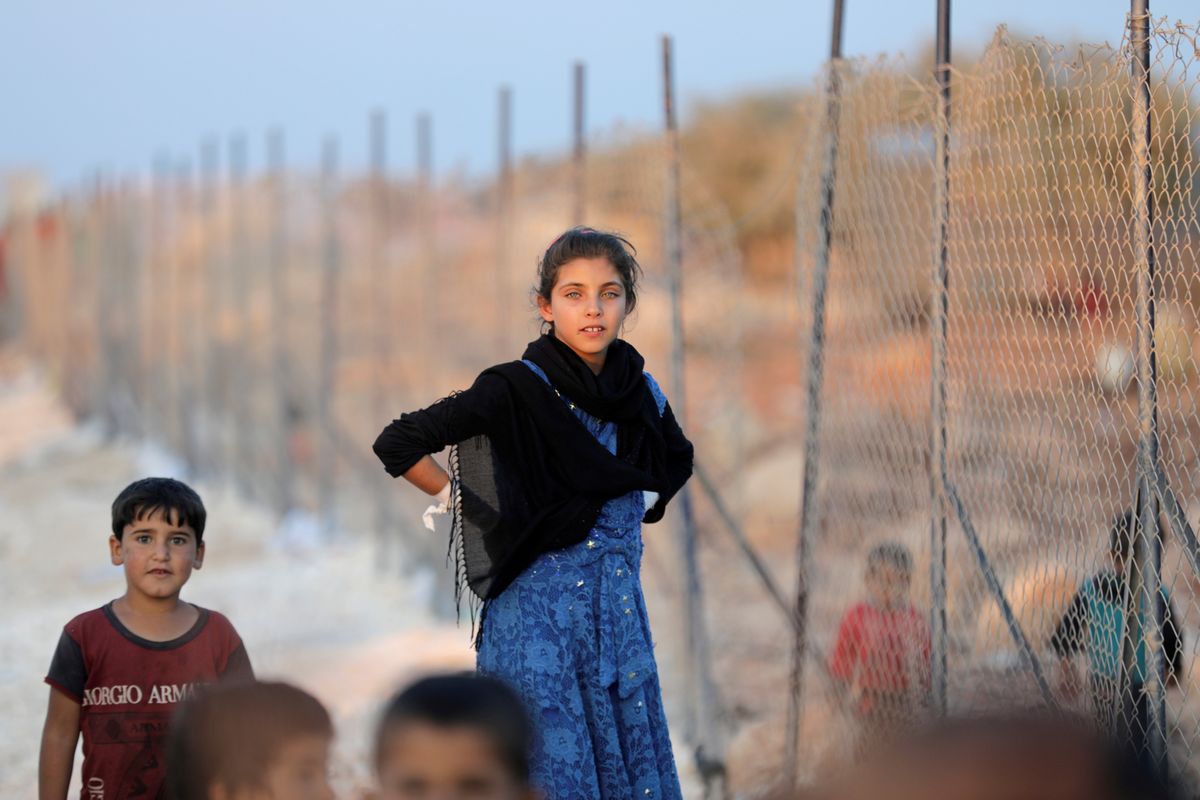 On Monday, Russian President Vladimir Putin and his Turkish counterpart Recep Tayyip Erdogan agreed to establish demilitarized zones around rebel-held territory in Syria's Idlib province. If you haven't been following closely, Idlib, located in northwestern Syria along the Turkish border, is home to thousands of rebels and foreign fighters who have taken up arms against Syrian President Bashar al-Assad during the country's six-year civil war. It's also home to about three million civilians—many of them refugees from other war-torn parts of Syria—who risk getting caught in a bloodbath as Assad, with Russian help, seeks to crush one of the last bastions of organized resistance to his regime.
---
With the UN warning that the battle over Idlib could be a humanitarian catastrophe, Erdogan wants to avoid any more refugees crossing into Turkey, which already hosts 3.5 million Syrians. Putin, for his part, is happy to play the strong statesman in this intractable conflict, as it helps to advance his own country's interests in any post-war settlement.
The good news: The agreement to create a 15-25 kilometer buffer zone that will be patrolled by Russian and Turkish troops should put any incursion by Syrian forces into Idlib on hold for now. Assad won't attack without the green light from Putin, and Syrian forces had already suspended most airstrikes in recent days. In theory, it should also give millions of civilians a safe place to hunker down instead of forcing them to seek uncertain refuge in Turkey.
The bad news: Any respite may only be temporary. There is no guarantee that thousands of battle-hardened jihadists and other rebels will agree to retreat from the buffer zone under vague terms set by Erdogan and Putin. And even if they do, civilians elsewhere in Idlib will still be in danger when Assad makes his move. A humanitarian disaster in Idlib has been delayed, but it hasn't been averted.
The bigger picture: What's more, as Syria's horrific civil war grinds towards its conclusion, the country will remain a battleground of competing geopolitical interests, with Russia, Iran, Turkey, the US, Israel, the Syrian government, the Kurds, and foreign-backed jihadists all jockeying for position ahead of any peace settlement. With so much military hardware rolling, shooting, sailing, and flying around a patchworked warzone, the risk of a miscalculation that blows up the powder keg are high: consider that on Monday a Russian reconnaissance plane was shot down by a Syrian missile that was actually aiming to hit an Israeli jet that had attacked Iranian forces. Untangle that and you see the problem.
Read more → Syria's Final Battle