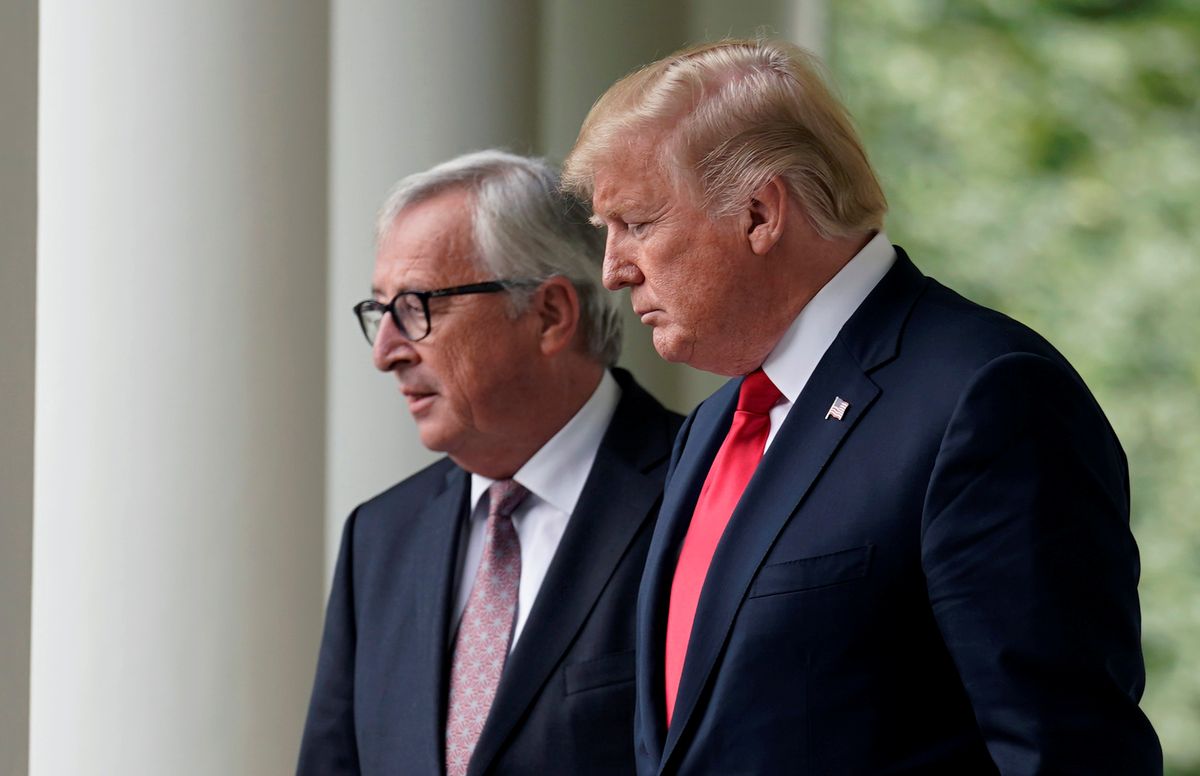 In a stunning turnaround, President Trump announced a pause in the growing trade fight between the US and EU on Wednesday. According to the agreement, the US administration will, at the very least, forgo new trade measures against the EU in return for an open-ended commitment to buy more American soybeans and liquefied natural gas.
---
But while the deal between President Trump and EU Commission President Juncker was sealed with a touching smooch on the cheek, the key question remains whether the two sides will now actually do what they've promised.
Here's Gabe with some thoughts on what's going on:
Why now? Trump understands the importance of picking his battles. With US midterms just months away, a deal to put off possibly damaging tit-for-tat trade measures with the EU is a smart political move. The conflict with China is already being felt in important red states targeted with retaliatory action. The EU commitment to buy up American soybeans could help mitigate some of that pain. Not to mention that far more Americans view China as the top global economic power today — 44 percent — than those who say the same about the EU — just 5 percent.
A new Trump tactic? But this week's deal also signaled a possibly important shift in the US president's strategy for dealing with all ongoing trade negotiations — demanding countries get rid of tariffs altogether, rather than simply reducing their deficits with the US. This approach was first floated by Trump at the G7 summit in Canada, and it could prove an effective tool for increasing US leverage in future negotiations. A push for zero tariffs, for example, on automobiles or agriculture would be tough sells for Germany and France, respectively, who Trump could then call out for hypocrisy.
Does this indicate a permanent shift on trade policy? No. In fact, it could enable the Trump administration to go after China more forcefully — unburdened by having to deal with the EU. On NAFTA, the administration has said it's planning to have a preliminary agreement in place by August. Canadian and Mexican negotiators have long since agreed to the most important US demands, but Trump has prolonged the process because the fight makes for good politics.