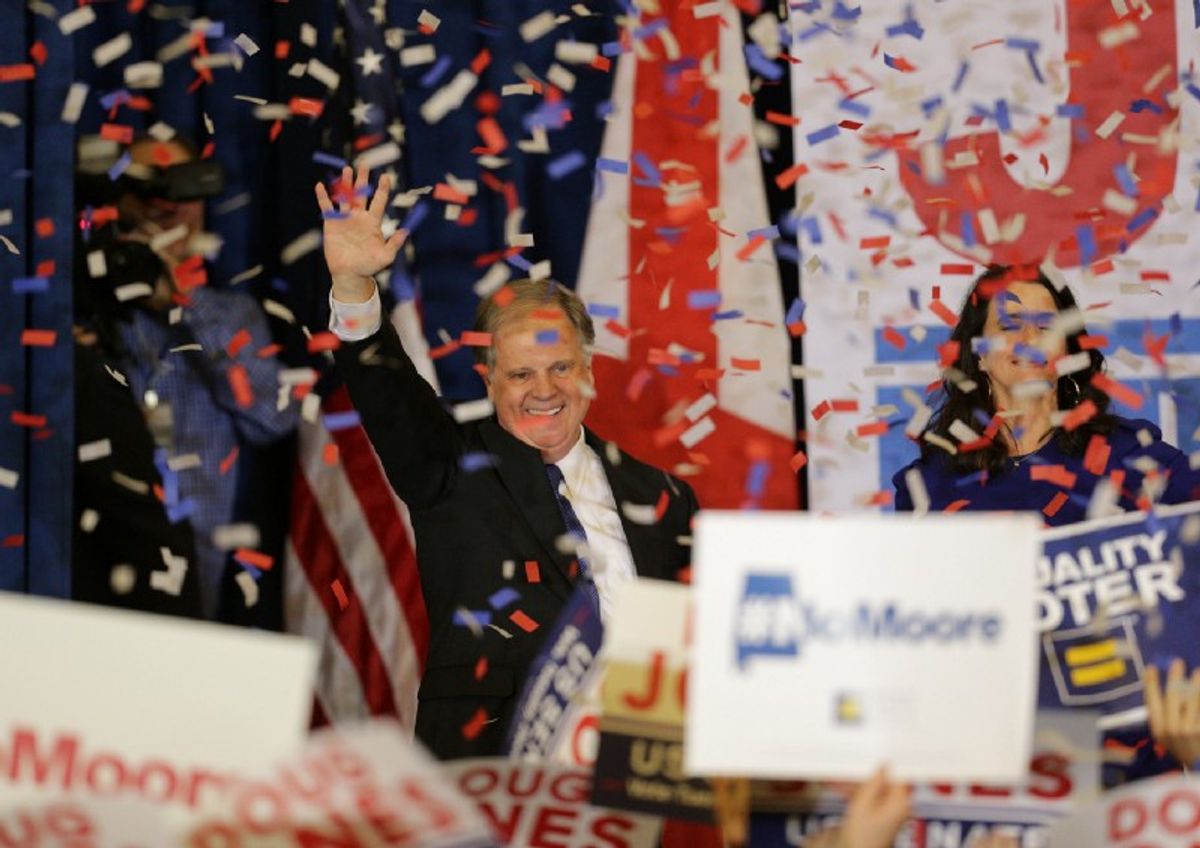 Alabama elected a Democrat to the US Senate this week. For those unfamiliar with that state's political tendencies, that's the equivalent of the US president announcing that Russia is suddenly a key US ally. OK, bad analogy. Just call it a sizable surprise.
---
There are other reasons that Alabama's vote made headlines. In a state that President Trump won last year by 28 percentage points, this week's exit polls show that just 48% of voters approve of his job performance while 48% disapprove. The more startling stat is that just 32% strongly approve while 41% strongly disapprove.
Last year's presidential vote totals and this year's Senate race exit polls don't make for an apples-to-apples comparison, and these numbers don't prove that anyone in Alabama has changed his/her mind about Trump. Instead, they suggest that different people are turning out to vote in 2017 than cast ballots in 2016. In part, that's because Alabama Republicans nominated a fantastically awful candidate for Senate.
But in a country where 42% of registered voters didn't cast a ballot for president last year, elections turn on each side's ability to motivate its supporters to show up on election day. With control of the House and Senate up for grabs in 2018, Alabama provides another sign that Dems are fired up and Republicans have cause for concern.