Going to War Without Allies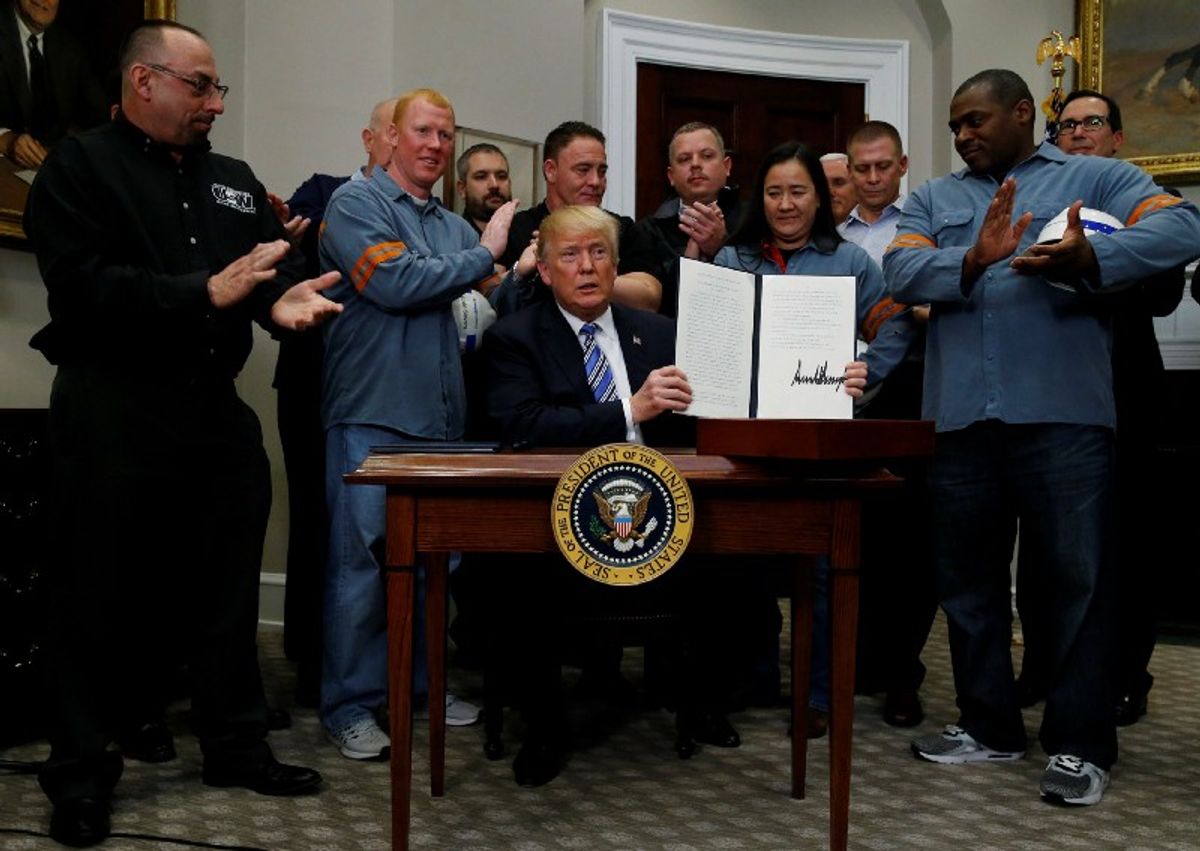 "Trade wars are good and easy to win," said Donald Trump following his announcement that the US will impose tariffs on steel (25%) and aluminum (10%).
---
He has heard the concerns of Speaker Paul Ryan, Defense Secretary James Mattis, heads of US companies that need affordable steel and aluminum, and many others, but Trump's decision will stand, at least for now. The resignation of Gary Cohn as head of the administration's National Economic Council, effective in a few weeks, will remove an important White House voice for moderation on future trade actions.
These tariffs are not about China. Canada, the EU, South Korea, Mexico, Brazil, Japan, and even Taiwan (!) send more steel to the US than China does, and Trump knows that. For now, Canada and Mexico will be exempt pending completion of the renegotiation of NAFTA, the North American Free Trade Agreement.
President Trump says the tariffs will protect US national security. "We have serious doubt about that justification," responded the EU trade commissioner. "We cannot see how the European Union, friends, and allies in NATO, can be a threat to national security in the US." POLITICO Europe says it has "obtained a four-page list of American imports that the EU has targeted for duties of 25 percent to retaliate against Trump's tariffs."
Canada has already brought a WTO case against the US on other issues. South Korea has taken the US before the WTO in response to US trade laws in place before Trump was elected, but it will use his "America First" rhetoric to bolster its case. The EU, China, South Korea, Japan and Taiwan have all demanded compensation in response to the recent US decision to impose "safeguard" duties on solar panels and washing machines.
Trade wars are good and easy to win? Here's a better rule of thumb: Don't go to war, any war, against everyone at once.
P.S. Yesterday, 11 countries — including Japan, Canada and Australia — signed a revised version of the Trans-Pacific Partnership, an enormous trade deal that the Trump Administration has rejected.