Trump's Mideast peace plan: What can we expect?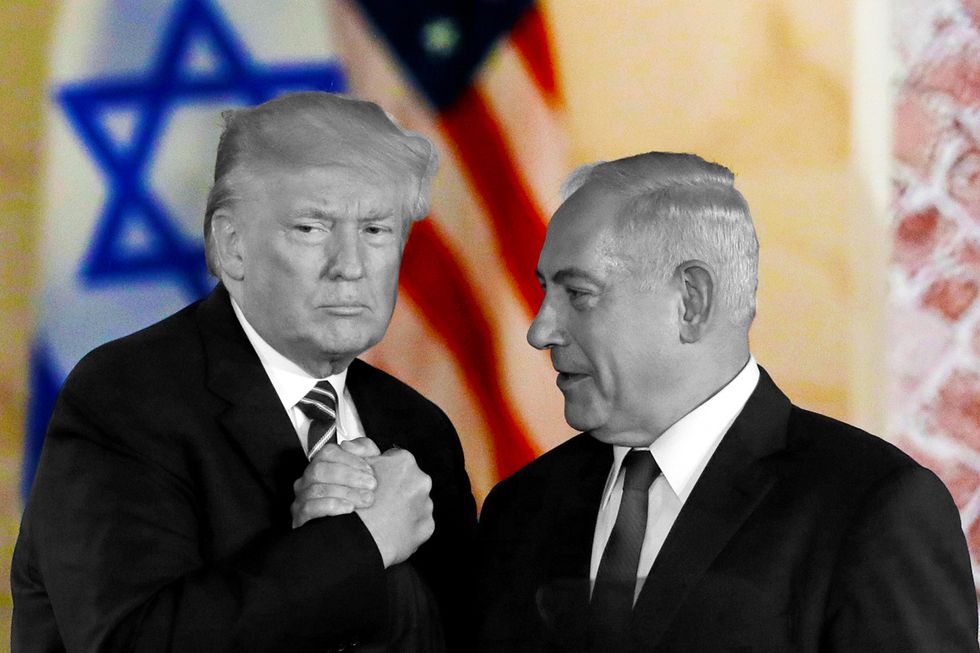 The Trump administration's Middle East peace plan – three years in the making—is expected to be revealed tomorrow at a joint White House press conference between Trump and Israeli Prime Minister Benjamin Netanyahu. Recall that the economic part of the plan, which calls for $50 billion of international investment to boost the Palestinian economy, was released last summer to weak applause, because it didn't include a framework for resolving the Israeli-Palestinian conflict.

Here are a few things to look for when more details are released tomorrow.
---
How will the plan address longstanding points of contention?
Settlements: Palestinians, appealing to international law, have long demanded that Israel remove its settlements in East Jerusalem and the West Bank, where more than 400,000 Jewish Israelis now live. Will Trump's peace plan curb Israeli settlement expansion? Or will it allow Israel to annex virtually all of the existing settlements, including those outside the major settlement blocs?
Palestinian refugees: The Palestinian call for a "right of return" – which would allow descendants of Palestinians displaced in 1948 to return to Israel and reclaim property – has previously been a deal breaker for Israeli governments across the political spectrum.
Jerusalem: Will the plan foresee Israeli citizens' withdrawal from Jewish neighborhoods in East Jerusalem that, as the Palestinians have long insisted, would then become the capital of a Palestinian state?
Security: How will the peace plan address Israel's security concerns if a Palestinian state is established in the West Bank? A model where Israel maintains control over border crossings and airspace would be hard for the Palestinians to accept.
What's the Palestinian position? The Palestinian leadership has already rejected the peace plan outright, calling it biased in Israel's favor, and will not be part of the unveiling event. It's possible that the Palestinian Authority could reconsider eventually. But deep political divisions within the Palestinian territories make it hard to envision a coherent "yes" any time soon.
Will Arab states embrace it? Arab leaders have long voiced support for the Palestinian cause, at least publicly. But in recent years, the Gulf states in particular have drawn closer to Israel against their common foe, Iran. This makes powerful Arab support for a US-brokered peace plan that leans in Israel's favor more likely than ever before.
How might this impact the Israeli election? Trump is popular in Israel, so the high-profile press conference could be a boon for Netanyahu, who – fighting corruption allegations – faces a tight election battle in March. But Netanyahu's rival Benny Gantz of the centrist Blue and White party, also met President Trump today (with less fanfare). Gantz will want to use the occasion to show right-wing voters, whose support he's counting on to beat Bibi, that he also has a warm relationship with President Trump.
So, is Middle East peace finally going to happen? It's hard to be optimistic, but we'll have more to say tomorrow once the plan is revealed in full. Stay tuned.