Vladimir Putin, and other Iowa winners (and losers)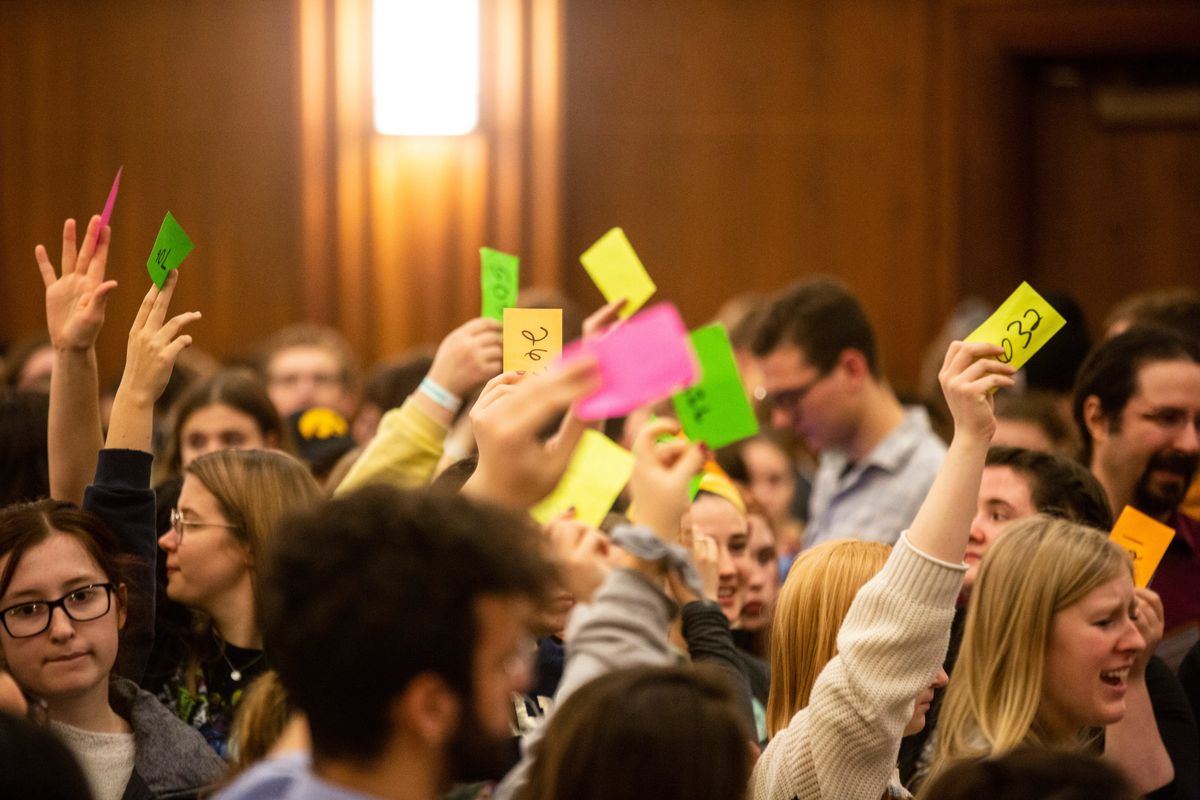 After a day and a night (and most of a day) of technical difficulties, lousy communication, and general bewilderment, the Iowa Democratic Party finally released a batch of caucus results yesterday. With results in from 71% of Iowa's precincts, Mayor Pete Buttigieg has so far won the most delegates, followed by Bernie Sanders, Elizabeth Warren, and Joe Biden. We will know more over the course of the day, but right off the bat, here are three winners and three losers.
Winner #1: Pete Buttigieg who proved he can win an election outside of South Bend, Indiana, and a primary at that (OK, a caucus.)
---

Winner #2: Vladimir Putin When the infrastructure of American democracy fails, nobody loves it more than the President of Russia. To be clear, there's no evidence of any hacking in Monday's Iowa Caucus – but there doesn't need to be. Colossal electoral screw-ups like this make Americans doubt the legitimacy of their own institutions and bolster Putin's longstanding gripe that no one should be taking democracy lessons from Washington.
Winner #3: Michael Bloomberg The media mogul and former New York City mayor has made $60 billion off of communications technology that, unlike the Iowa caucus app, actuallyworks. The Iowa fiasco may also help his strategy of skipping the early small-state primaries to focus on larger ones later on. True, he's polling in the single digits, but now he's doubling down on spending, and a poor showing by establishment centrist candidate Joe Biden clears some space for him.
So much for the winners. Now to those on the other side of the gym.
Loser #1: Joe Biden, who finds himself up against a wall early, after an unexpectedly weak fourth-place showing. He could still bounce back – he is highly competitive in a number of upcoming primaries including Nevada (Feb 22), South Carolina (Feb 29), and several Super Tuesday states (March 3) – but unless he starts winning soon, Smokin' Joe is going to look more like Joe Smokin'.
Loser #2: The Democratic Party. The party's incompetence on Monday night created an international embarrassment that Republicans will easily exploit. President Trump has already asked voters whether they'd entrust their health care system to people who can't count the number of people in a gym. His son suggested Democrats had fixed the results to hide a Bernie Sanders victory. That's a charge that some Sanders supporters might believe, given evidence that party officials tried to tip the 2016 nomination process away from Sanders toward Hillary Clinton. All of which makes the Dems look unfit and deeply divided at the worst possible moment.
Loser #3: Iowa. Why are Iowa Democrats and Republicans allowed to hold the first nominating contest every four years? Because that's how it's been done for decades. That might end after this year. For one thing, this wasn't Iowa's first screw-up. In 2012, Iowa Republicans declared Mitt Romney their winner before explaining two weeks later that votes had been miscounted and Rick Santorum had actually won. What's more, Iowa's demographics don't match the nation's well, and its caucus process is starting to look a little quaint. After years of complaints about the state's privileged status, Monday might just be the last straw.