What We're Watching: Ukraine won't negotiate, AMLO busted spying, North Korean missile diplomacy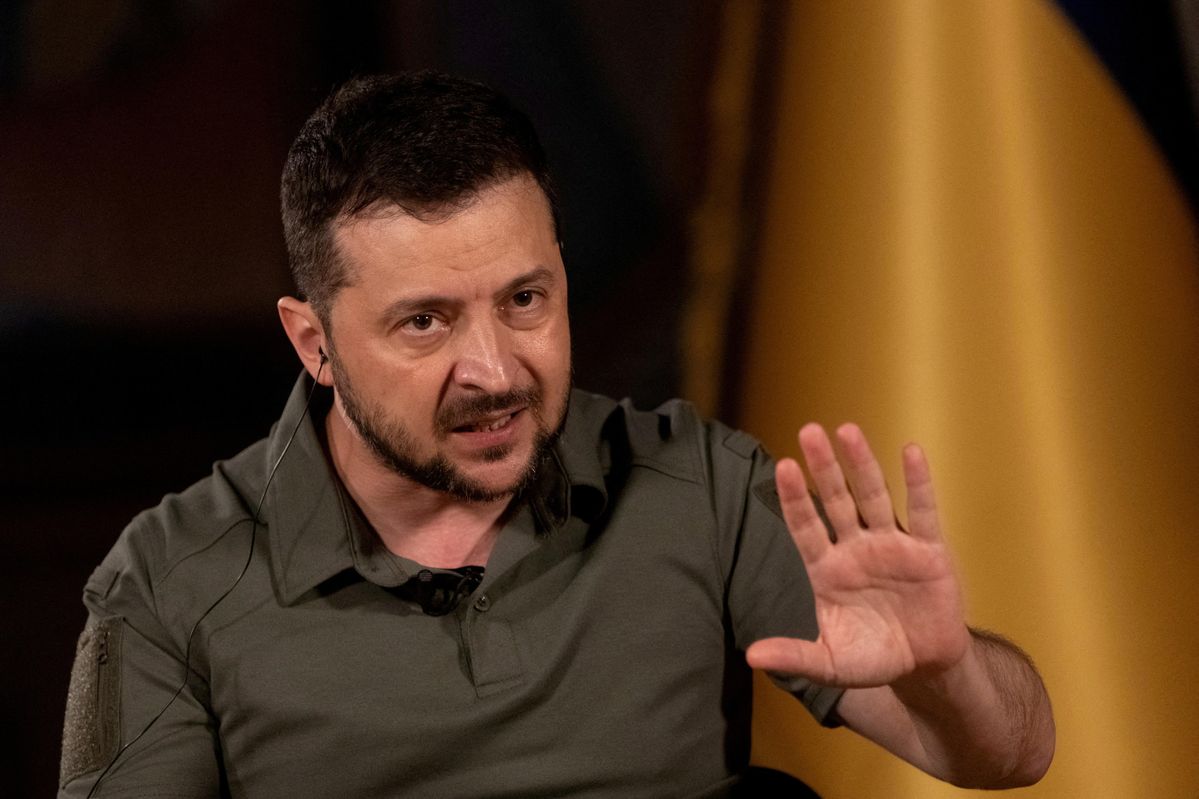 REUTERS/Valentyn Ogirenko
Ukraine on offense
Ukraine's President Volodymyr Zelensky issued a decree on Tuesday asserting that all the lands that Russia's Vladimir Putin claimed to annex last week — and Crimea, which Russia seized in 2014 — remain part of Ukraine. Zelensky and his generals appear to believe that Ukraine is winning the war with Russia, and they have battlefield advances to back up their case. The Institute for the Study of War, a Washington-based military think tank, has reported that Ukraine has made "substantial gains" on both the eastern and southern fronts over the past few days and that the units they're defeating are "some of Russia's most elite forces." No wonder Zelensky and many others would swat away suggestions from billionaire eccentric Elon Musk that Ukraine might trade land for peace. Russia has acknowledged recent losses, and blame continues to land on the country's military brass. It's not clear how far Ukraine can extend its current gains, but the recapture of Crimea, in particular, will be even more difficult than the more immediate tasks ahead for Ukrainian forces. But for now, Ukraine has pushed the Russian military, and the Kremlin, onto its heels.
---
Mexico's AMLO caught riding a winged horse
A new report says the government of President Andrés Manuel López Obrador, aka AMLO, has been snooping on journalists using the fearsome Pegasus spyware. Researchers at the Canada-based watchdog Citizen Lab and the Mexican digital privacy advocacy group R3D say the program was installed on the phones of at least three Mexican human rights investigators between 2019 and 2021. The revelation is particularly damning for AMLO, who promised after taking office in 2018 that he'd discontinue the use of Pegasus following revelations that his predecessor had used it against journalists. As recently as last year, AMLO said his government had cut all ties with NSO, the Israel-based company that makes Pegasus, which is typically sold only to governments or law enforcement agencies. According to Human Rights Watch, Mexico remains one of the most dangerous places on earth for journalists and human rights defenders.
North Korea wants attention
Kim Jong Un doesn't like to be ignored. To get attention — particularly from the US and South Korea — his usual shtick is to test ballistic missiles, which North Korea's supreme leader has been doing consistently since the beginning of the year. But he hasn't gotten much of a rise out of Washington or Seoul – just the usual strongly worded statements. So on Tuesday morning, Kim decided to look elsewhere, firing off a rocket that arced directly over Japan before plunging into the Pacific Ocean. By launching their first missile test over Japan in five years, the North Koreans may hope that rattling a US ally will get Washington to come back to the negotiating table, where Pyongyang wants the Americans to lift economic sanctions without having to surrender its nuclear weapons program first. But North Korea is hardly a priority these days for US President Joe Biden, who has enough on his plate with Russia's invasion of Ukraine, China bullying Taiwan, inflation soaring, and the midterms around the corner. And what about Japan? Expect the shock of the missile overflight to give fresh impetus for Tokyo to boost defense spending.
This article comes to you from the Signal newsletter team of GZERO Media. Sign up today.