What We're Watching: Bolivia back on the brink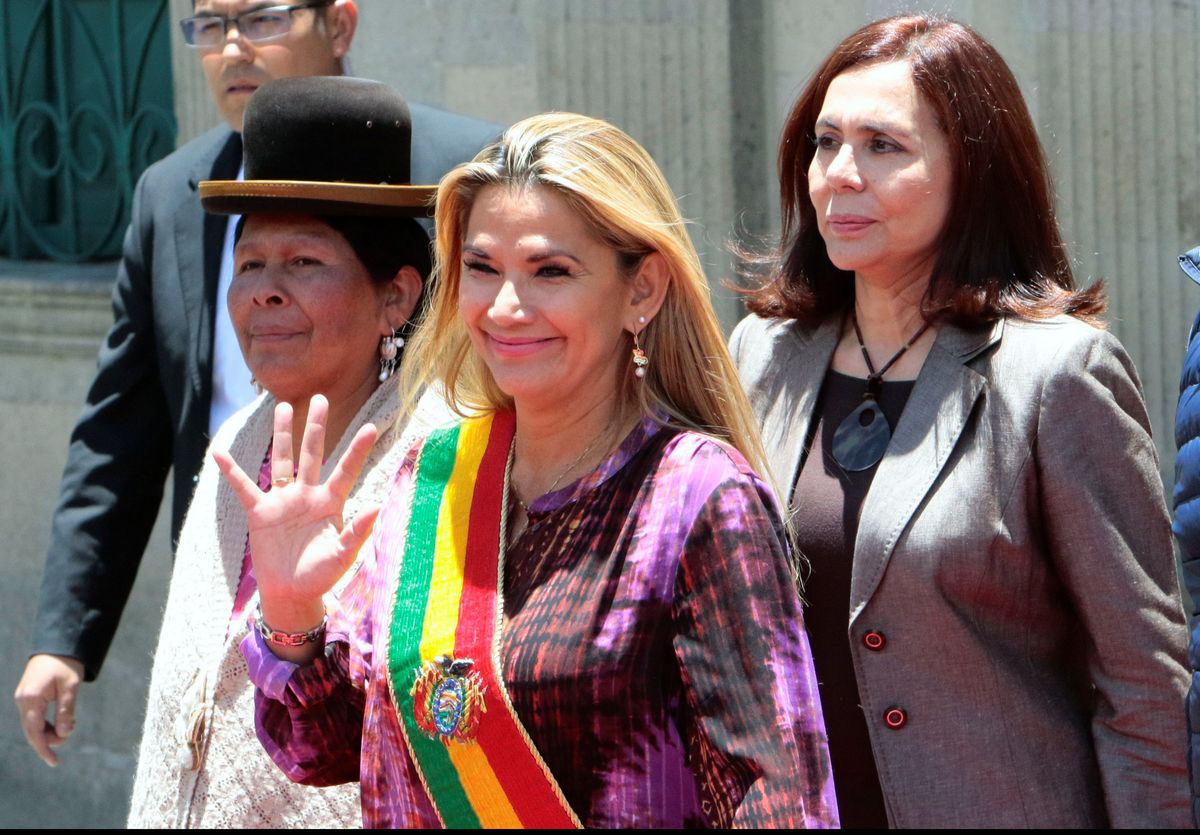 The end of the interim in Bolivia? – Mere months after taking over as Bolivia's interim president, Jeanine Áñez has decided that "interim" isn't quite permanent enough, and she now wants to run for president in elections set for May 3. Áñez is an outspoken conservative who took over in October when mass protests over election fraud prompted the military to oust the long-serving left-populist Evo Morales. She says she is just trying to unify a fractious conservative ticket that can beat the candidate backed by Morales' party. (Morales himself is barred from running.) Her supporters say she has the right to run just like anyone else. But critics say that after promising that she would serve only as a caretaker president, Áñez's decision taints the legitimacy of an election meant to be a clean slate reset after the unrest last fall. We are watching closely to see if her move sparks fresh unrest in an already deeply polarized country.

---
A broken ceasefire in Libya – A week after world leaders gathered in Berlin to broker a cease-fire in the Libyan civil war, intense clashes have resumed between two rival factions, the UN-backed Government of National Accord that governs Tripoli, and a rival faction led by general Khalifa Haftar. The Berlin conference sought to stop external meddling and arms supplies, but in recent days, foreign arms shipments have continued to arrive in Libya, providing militants with advanced weapons, armored vehicles, and even foreign fighters. Haftar's LNA has major backing from the United Arab Emirates, along with Egypt, Saudi Arabia, and Russia. Meanwhile, Turkey backs the Tripoli-based government and has deployed troops there. Prospects for peace in the war-torn, oil-rich country look as remote as ever.
The curious case of "Ayatollah Mike" – On Monday, a US Air Force plane crashed in Afghanistan. That's all we really know for sure, but the rumor mill is spinning fast and furious. The Taliban claims that it shot the craft out of the sky and that it was packed with CIA operatives. Iranian media, for their part, are claiming that one of the officials aboard was CIA bigwig Michael D'Andrea, the intelligence officer known as "Ayatollah Mike," who oversees the agency's work on Iran and Afghanistan. The sense of the coverage is that this was a response to the US killing of its top general Qassim Suleimani earlier this month, which D'Andrea would have overseen. There are very, very few people in the world who know what really happened. We're watching to see if and how this unfolds further and what effect it has on US-Iran tensions.
What We're Ignoring

Tasteless beers – The infamous Mexican drug lord El Chapo is not only behind bars, now he's in them too. His daughter has launched a craft beer named after him, as part of her El Chapo 701 clothing brand, which cashes in on the murderous billionaire drug trafficker's image and legacy. (We note that Colombian drug lord Pablo Escobar's kids already tried this trick years ago.) Meanwhile, across the Atlantic, a new beer brand that uses Nazi-style imagery on its labels was flying off the shelves in a town in eastern Germany, prompting a police investigation into illegal use of banned Third Reich symbols. We'll pass on both of these brews, if it's all the same with you.