What We're Watching: Trudeau in Trouble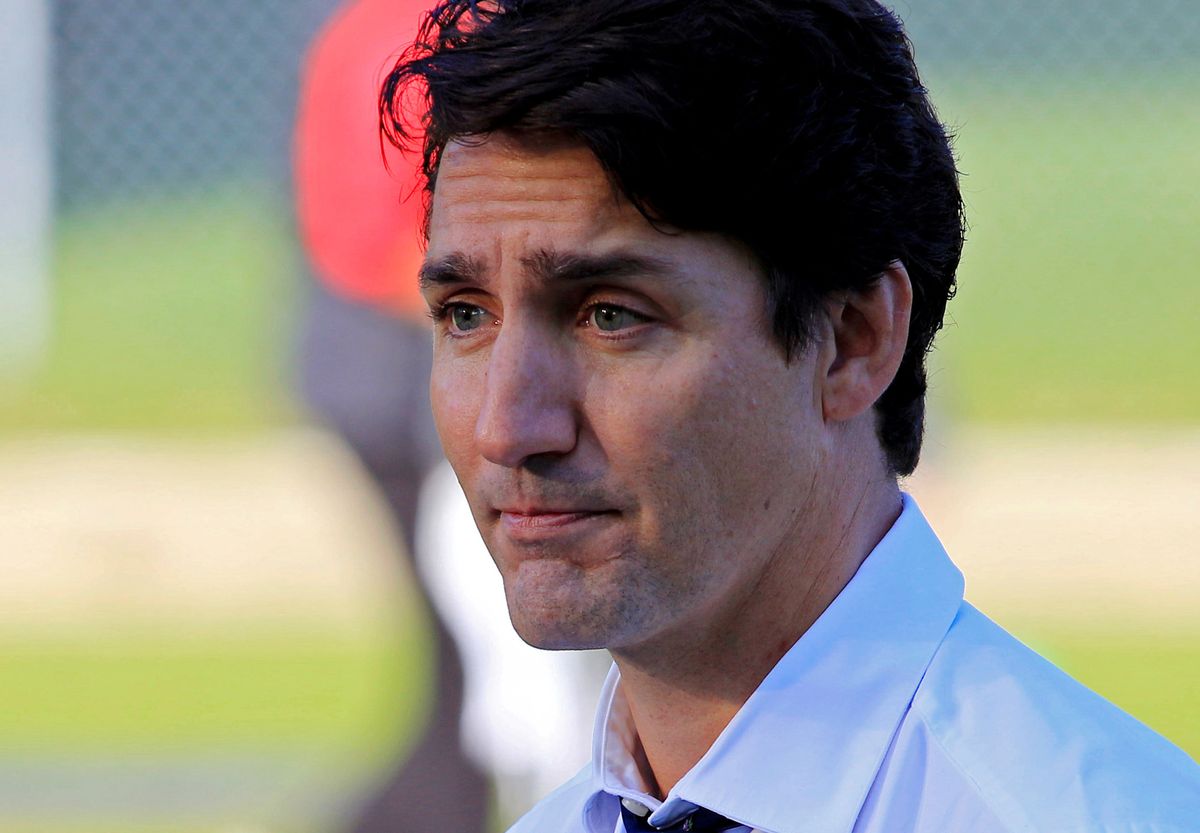 Justin Trudeau's Bid to Save Face – Canada's prime minister shouldn't play dress-up anymore. An unfortunate series of outfits he and his family wore during a visit to India in 2018 drew widespread mockery, and now there are old photos and video of Justin Trudeau wearing brown and black makeup on separate occasions at costume parties years ago. Trudeau has acknowledged that the costumes are racist and apologized profusely. It'll be up to Canadian voters to decide on October 21 just how seriously they take these spectacular lapses of judgment and good taste. In the meantime, Signal readers can enjoy this video of Trudeau throwing himself down a flight of stairs.

---
Child Soldiers in South Sudan – Though a shaky peace agreement remains in place, rival sides from a civil war that tore the country apart between 2013 and 2018 are rapidly increasing their recruitment of child soldiers and sex slaves, according to the UN. The irony is that the peace agreement itself may be contributing to this trend: whoever has the most troops will be eligible for the most funds for reintegration and disarmament. A unity transition government is due to be formed by November, but as the ranks of combatants continue to swell, with slim prospects for a strong central government, this conflict could easily reignite.
A Coverup Uncovered in Brazil – Last spring, gunmen in Rio de Janeiro murdered city councillor Marielle Franco, a 38-year old gay, black, single mother who had been a fierce critic of police brutality. Mass protests ensued. Two former police officers were arrested in connection with the killing, but Brazil's outgoing prosecutor general, Raquel Dodge, now says five local officials have tried to scuttle the investigation. She has recommended indicting them and called on federal authorities to take charge of the probe. Brazil's government is led by a man who has openly encouraged violence by the police, so we're watching to see whether justice will be served.
What We're Ignoring
Brexit Without Booze – British companies have begun stockpiling beer, wine and hard liquor to ensure that Brexit won't leave Britons high and dry during the Christmas holidays. Post-Brexit family gatherings will be difficult enough; enduring them without booze would provoke a true national crisis.