Hard Numbers: Khan chaos continues, Ukraine grain deal extended, lifeline for Credit Suisse, violence mars Nigerian vote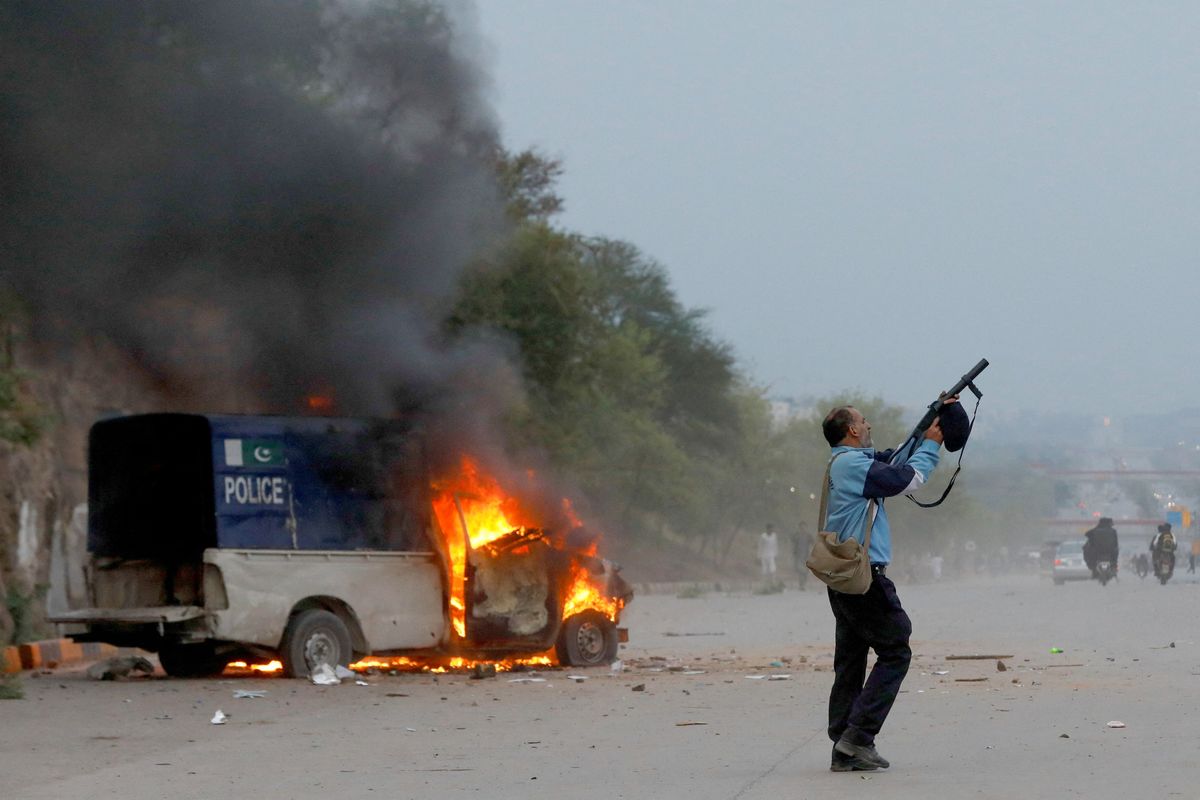 REUTERS/Akhtar Soomro
61: At least 61 supporters of Imran Khan – Pakistan's former prime minister who was ousted last April in a no-confidence vote and now faces corruption charges – were arrested on Sunday, when police stormed the former cricket star's Lahore compound. At the estate, police found iron rods, weapons, and Molotov cocktails that were used in recent clashes with authorities. Khan was supposed to appear in court in Islamabad, but the hearing has been pushed back because of the ongoing violence.
---
60: A deal – brokered by Turkey and the UN – to allow grain shipments through the Black Sea that have been hindered by Russia's blockade of southern Ukraine has been extended for at least 60 days. Ukraine and Turkey say the deal has been extended for 120 days, but Moscow claims to have only agreed to half of that.
3.25 billion: UBS, Switzerland's biggest bank, has agreed to buy embattled Credit Suisse, the country's second-largest lender, for $3.25 billion. After reporting big losses in 2022 and feeling the fallout from recent financial turmoil in the US, Credit Suisse has been faced with a crisis of confidence. Crucially, its boost last week by the Swiss National Bank failed to reassure the markets.
800: Millions of Nigerians voted Saturday for 800 candidates running for governorships and state legislature seats in 28 out of 36 states. Just weeks after a contested presidential race, violence delayed counting in some places, prompting a few states, including Lagos, to allow voting for a second day.