Imran Khan released from prison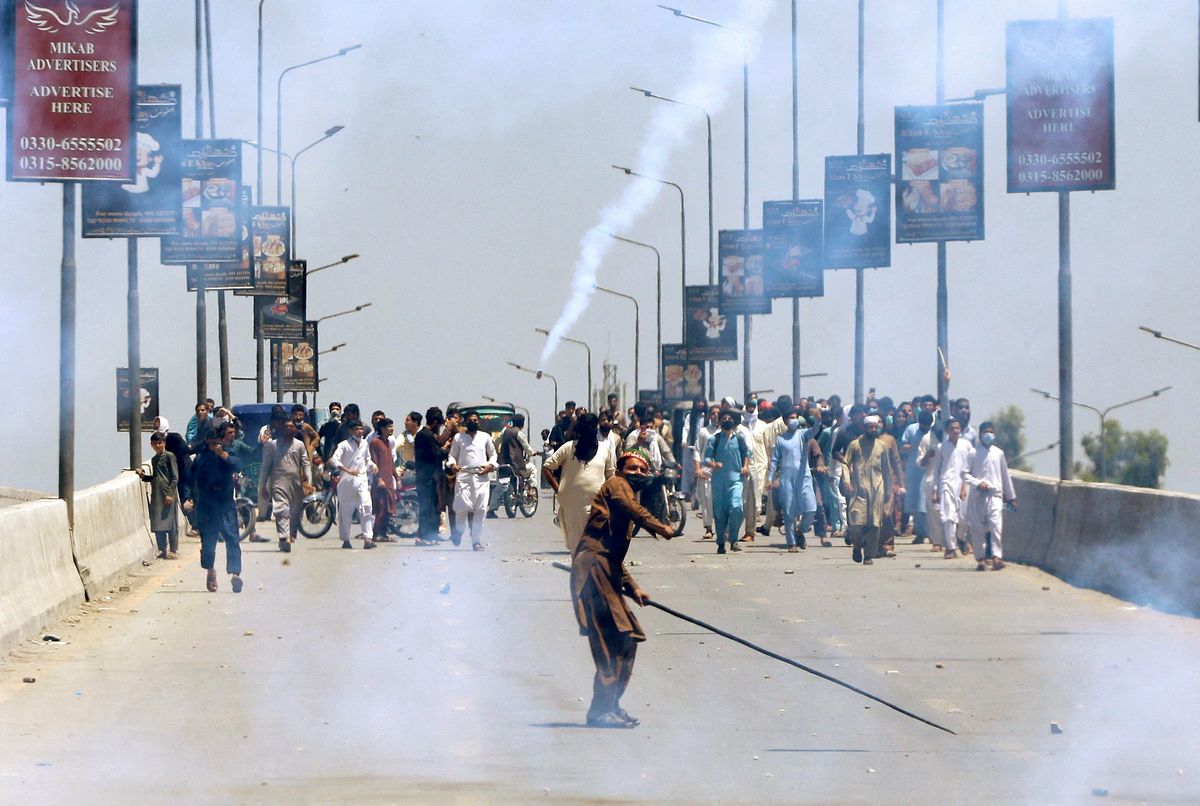 REUTERS/Fayaz Aziz
Pakistan's Supreme Court on Thursday ordered that former Prime Minister Imran Khan be released from jail. He was set free on Friday and cannot be arrested again for at least two weeks.
---
Protests have raged nationwide since Khan's arrest on Tuesday on corruption charges. His detainment came after Khan accused a military intelligence officer of plotting to kill him. That accusation was a red line in a country where the military is the most powerful institution. After Khan's supporters responded by taking to the streets. In response, authorities shut off the internet and cellphone networks, deployed the army, and arrested at least 3,000 protesters. At least 10 have been killed in the turmoil.
Khan – a former cricket star who was elected on a populist-Islamist platform in 2018 – was ousted from power in 2022, and tensions between him and the military have been rising ever since. He has remained the most powerful politician in the country and successfully forced fresh elections by dissolving the general assemblies in both provinces, triggering a constitutional mandate for elections. Those votes were delayed by political wrangling -- a postponement the Supreme Court ruled unconstitutional, but the Election Commission of Pakistan has again challenged the ruling, which means the elections have been delayed again.
Khan is expected back in court in the coming weeks. He has pleaded not guilty to corruption, but if he's convicted he could be barred from standing for office.
*Correction: Our morning newsletter incorrectly reported that the provincial elections would be held this weekend. The ECP's challenge of the high court's ruling has forced another postponement.