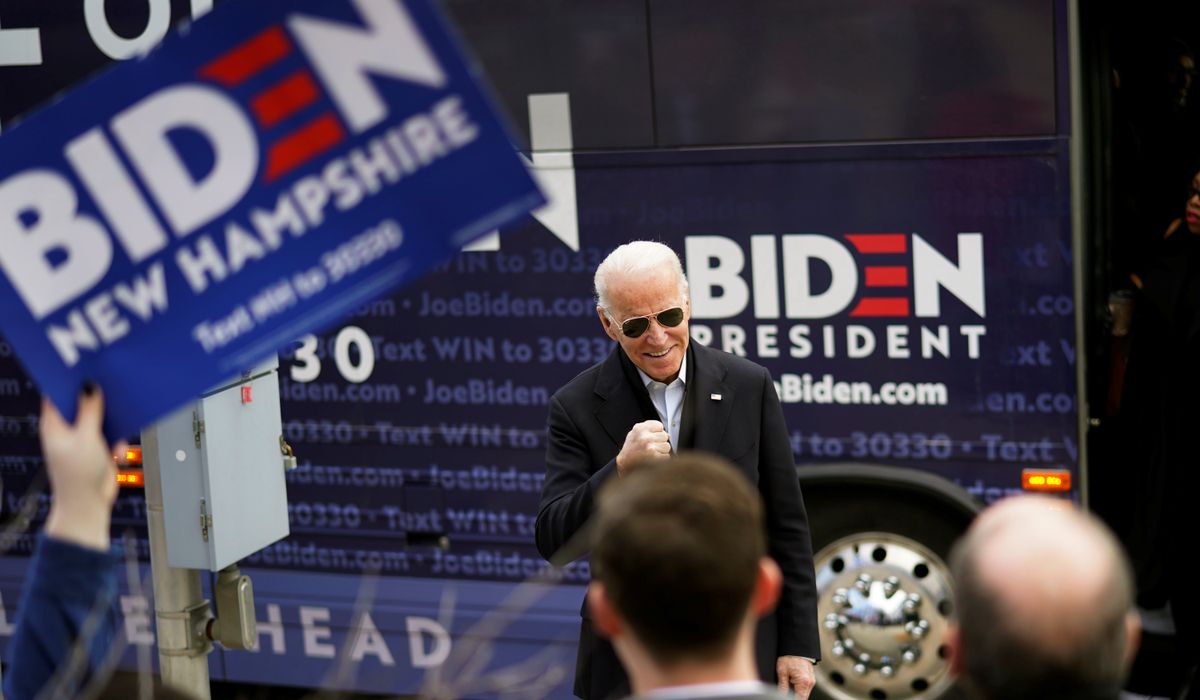 Voters in New Hampshire head to the polls tomorrow to choose among the Democrats who hope to unseat Donald Trump in November. In the process, they may decide the fate of Joe Biden, the man many people once thought had the best chance of doing that.

Biden's case to voters: His role as Barack Obama's vice president, established political brand, decades of political experience, centrist reputation, and ability to speak authentically to working class voters in the midwestern states that were crucial for Trump's 2016 victory make him the best choice to beat Trump in 2020.
---
The first test of that case came last week in Iowa, a state where 31 of 99 counties had voted for Obama and then flipped to Trump. These were supposed to be the working class folks that Democrats needed to win back from the GOP. Surely Biden was the man for the job.
In reality, Biden won exactly one of those 31 counties. One. About two-thirds of them went to 37-year old Pete Buttigieg, a man whose political experience is limited to two terms as mayor of South Bend, Indiana. Another handful of counties went for Democratic Socialist Bernie Sanders.
Look more closely at those Iowa counties. Who would vote for Obama and then Trump? Maybe someone who rejects the entire political establishment in favor of something wholly new. The first African-American president, followed by a celebrity real estate tycoon who had never run for office.
This outsider's appeal is not just an American story these days. Consider the global backdrop for this election. Since Trump won in 2016, we've seen…
France elect a president who'd never before run for office, and who created a brand new political party of his own just a year before the election.
Germany make the far-right AfD the country's largest opposition bloc and the Greens the fastest-rising party on the left.
Italy elect a protest group founded by a comedian and a former separatist party.
Mexico elect a president leading a party he invented four years before the election.
Brazil elect a formerly little known far-right lawmaker from a party that held a single seat in Congress.
Ukraine reject the incumbent president and a former prime minister in favor of a guy who played the president on a TV show.
And voters in Ireland last weekend break the century-long stranglehold of two centrist parties by awarding the most votes to a party with past links to a terrorist organization.
In a world where voters are rejecting the entire political establishment, Joe Biden has been in politics for 50 years.
Maybe New Hampshire voters will put him onto the path toward a political turnaround. Or maybe we should question what it means to be "electable" in 2020.