What We're Watching: Russian annexations, Brazilian election, DeSantis-Biden truce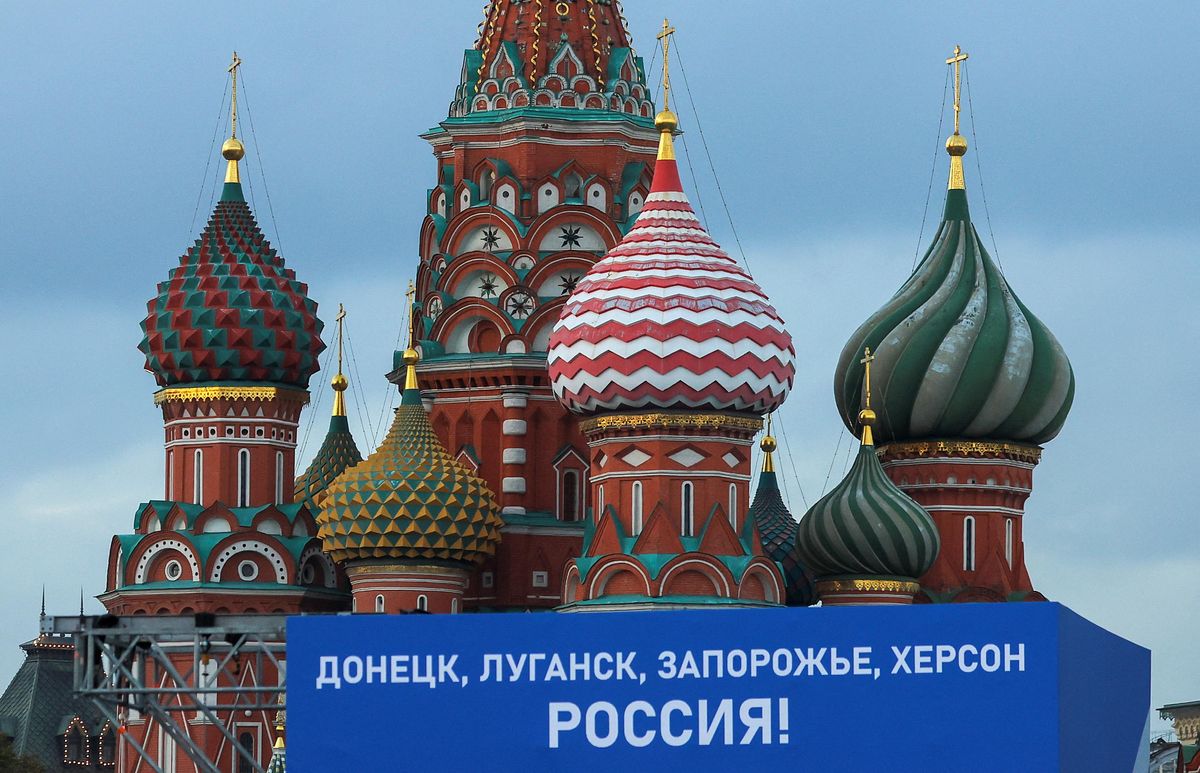 REUTERS/Evgenia Novozhenina
Bluffs called in Ukraine
On Friday, Vladimir Putin will announce that four regions of Ukraine – Donetsk, Luhansk, Zaporizhzhia, and Kherson – have become part of Russia following referenda in those places that virtually no one outside Russia considers legitimate. Russian officials, including Putin himself, have said that Russia will defend its territory by any means necessary, including with nuclear weapons. This warning will have no impact on Ukrainian forces, who appear close to retaking the strategically important city of Lyman in Donetsk as part of its remarkably successful counter-offensive. Nor will it weaken support for Ukraine from America and Europe. So, what happens when Ukrainian soldiers score more victories on land that Putin claims is part of Russia? We're about to find out.
---
Brazil's election: one and done?
This Sunday, voters go to the polls in the most polarized presidential election in the country's history. The top two vote-getters are certain to be the incumbent, right-winger Jaír Bolsonaro, and his biggest nemesis, leftist former President Luiz Inácio Lula da Silva. The only real question is whether Lula, who currently leads Bolsonaro by double digits in some polls, will get more than 50% of the vote, winning the election outright in the first round and avoiding a late October runoff. If so, will Bolsonaro accept the result? He has spent months riling up his supporters with baseless doubts about the credibility of the electoral system. Some even fear a January 6th scenario if he loses. As his communications minister said, ominously, earlier this week: we are now nearing the "moment of truth."
Hurricane halts DeSantis-Biden feud … for now
Hurricane Ian left more than 2.5 million people without power Thursday after slamming into Florida. Early reports reflect a death toll of 14, which is expected to rise in the coming days. Having already left 11 million Cubans in the dark, the storm is working its way up America's Eastern Seaboard, raising the risk of floods and outages. President Joe Biden has called it potentially the "deadliest hurricane in Florida history," while Florida Gov. Ron DeSantis described it as a 1-in-500-year event from which the state will struggle to recover. DeSantis, a Republican star who recently grabbed headlines for flying migrants to Martha's Vineyard, and the president say they've set politicking aside amid the disaster. DeSantis accepted federal assistance after speaking with Biden, noting that he was "thankful" for the help. Will the pause in their rivalry last, or will the two soon tussle over the amount of disaster aid Florida will get? Biden is planning to visit the state, so we'll be watching to see whether DeSantis greets him with open arms … or has somewhere else to be. The closer we get to Election Day, the more DeSantis will want to convince GOP voters he can stand up to Democrats — and therefore should be the Republican presidential nominee in 2024.
.
This article comes to you from the Signal newsletter team of GZERO Media. Sign up today.