Coronavirus Politics Daily: Ventilator shortage in Africa, India's risky reopening, exodus from the Gulf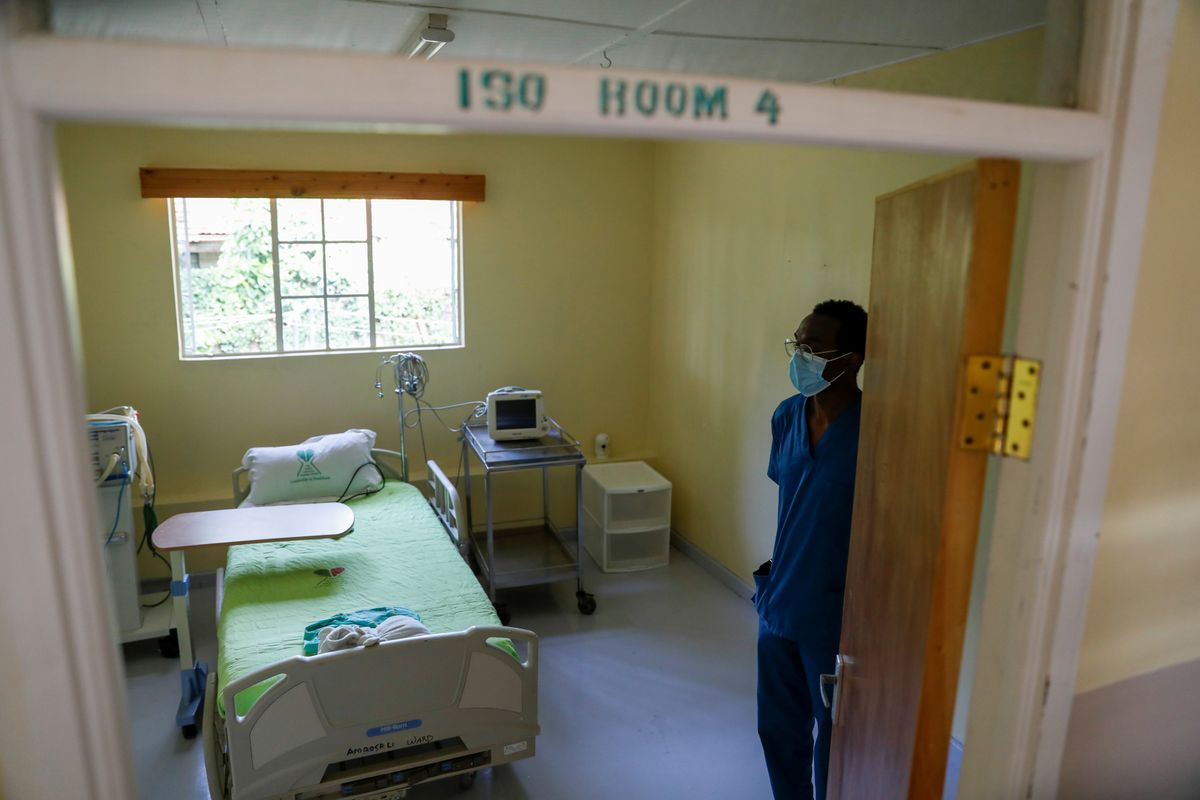 Bleaker projections for Africa:
For weeks, global health experts have been warning about the possibility of a coronavirus catastrophe unfolding in Africa. Now, as cases rise across the continent, the bleakest projections yet come from a
Reuters report
on the African countries' dilapidated and insufficient health care infrastructure. Africa has fewer than one ventilator and one intensive care bed per 100,000 people, while the continent's three most populous countries – Nigeria,
Ethiopia
and Egypt – have fewer than 2,000 intensive care beds for their combined 400 million inhabitants. The World Bank, for its part, says it has secured medical equipment for 30 African nations, but the shipments are still en route.
Testing capacity
in Africa is also extremely limited. Countries such as Kenya and Chad say they simply
don't
have enough testing kits on hand and are waiting for aid to arrive. To date just 685 tests per million people have
been conducted
in Africa compared to 23,000 tests per million people in Europe. UN models now predict that the outbreak could surge from thousands of cases now to
10 million
in the next six months, causing up to 3.3 million deaths.
---
India's premature reopening? When India implemented the largest human lockdown in history back in March, it appeared to have averted a disaster, curbing the spread of COVID-19 before it swept the world's second most populous country. (To date, India has some 53,000 confirmed cases, a much lower per capita rate than most countries, though its testing capacity is limited.) But as the government – concerned about the devastating economic impact of the lockdowns on hundreds of millions of poor or low-income families – moved to lift some restrictions this week, COVID-19 infection rates quickly spiked, and the daily death rate from the disease surged from a handful in mid-April to over 100 in recent days. Most of India's coronavirus cases are in bustling urban areas where some people already seem to be suffering social distancing "fatigue" – including police who have been laxer in enforcing measures. While public health experts don't know whether recent numbers represent a definitive upward trajectory of COVID cases in India, they agree on one thing: the coronavirus outbreak there has still not peaked.
The great Gulf exodus: For decades, foreign workers – mainly from South and Southeast Asia, but also from Egypt and the Levant – have formed the economic backbone of the Persian Gulf economies. In the UAE, for example, the foreigners who drive the buses, care for the kids, run the shops, and toil on construction sites outnumber Emiratis by a staggering ratio of 9 to 1. But now, as coronavirus shutters economies across the region, many of the 35 million foreigners in the UAE, Bahrain, Saudi Arabia, Oman, Qatar, and Kuwait want to leave, as their jobs vanish and COVID-19 rips through the cramped workers compounds where many blue-collar foreigners live. With hundreds of thousands of them now seeking to leave, there's a big dilemma for their home countries. On the one hand, they are under pressure to bring their own citizens back – India, for example, has readied plans to bring home a million or more. But as they struggle to control outbreaks of their own, they also fear introducing more vectors of the disease from heavily infected countries abroad.