Hard Numbers: Saudi oil windfall, Castillo's friends, Chinese map raid, Truss ahead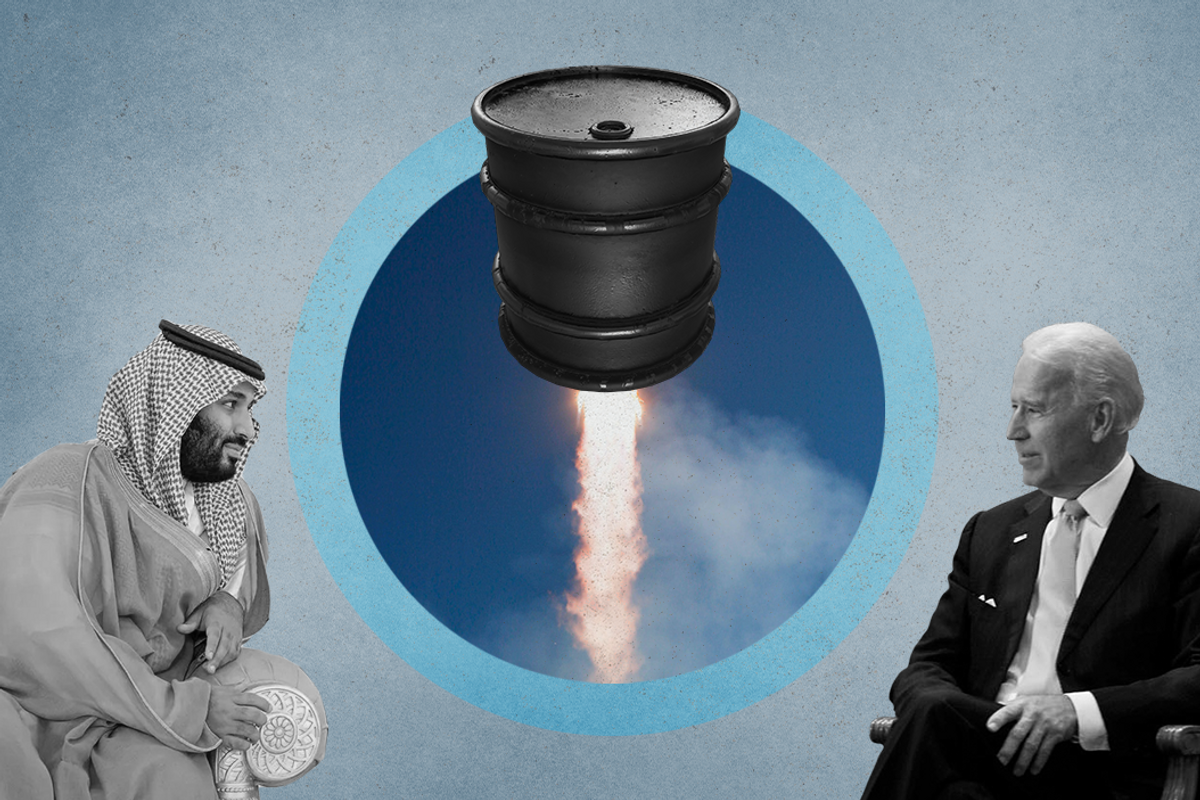 Paige Fusco
48.4 billion: Saudi Aramco, the (almost entirely) state-owned Saudi oil company, made a record $48.4 billion in profits in the second quarter of 2022, up 90% year-on-year thanks to high global prices. Fist bump notwithstanding, US President Joe Biden's call for Crown Prince MBS to pump more oil has so far fallen on deaf ears.
---
4: In a joint statement, four Latin American governments — Argentina, Bolivia, Ecuador, and Mexico — backed the embattled Pedro Castillo to continue as Peru's president. Castillo has already survived two impeachment attempts and is under six separate criminal investigations, including for obstruction of justice, after little over a year in power.
23,500: Chinese customs officials seized 23,500 "problematic" maps intended for export over their drawing of China's official national borders. The maps didn't accurately represent Beijing's vast maritime sovereignty claims in the South China Sea and the East China Sea.
22:
UK Foreign Secretary Liz Truss is leading former Chancellor of the Exchequer Rishi Sunak by 22 percentage points in the race for Conservative Party leader and next British PM, according to a new
poll
. Truss is
widely favored
to win the contest as she's more popular with the Tory base than Sunak, who's coming under increasing pressure to drop out.