Hard Numbers: US inflation soars, India health worker shortage, Quebec's no-vax tax, African soccer scandal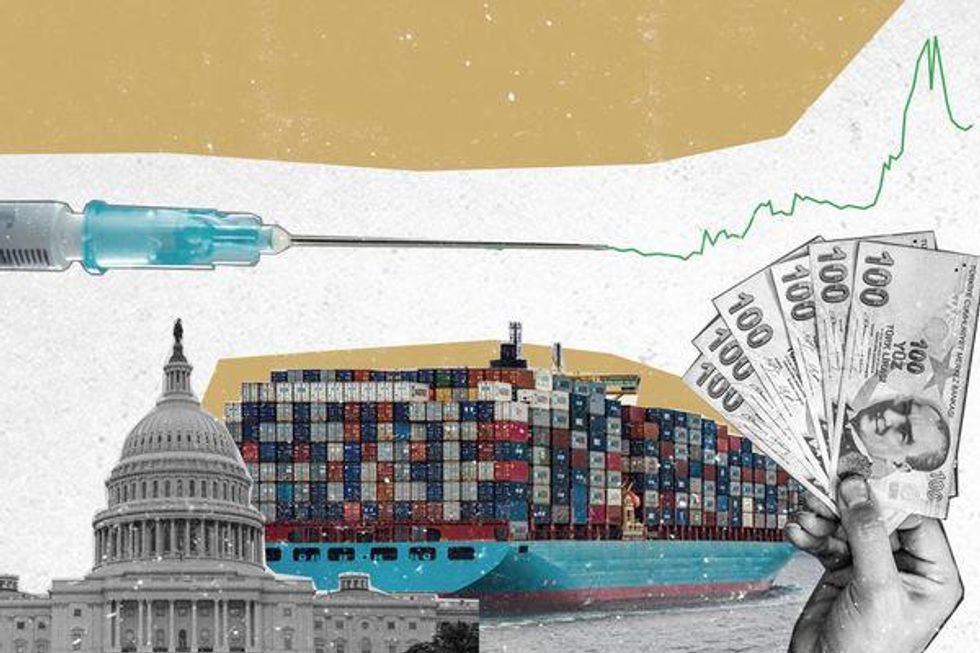 Jess Frampton
7: US monthly inflation in December crept up to 7 percent, the highest year-on-year rise since 1982. The Federal Reserve has signaled it may raise interest rates higher, and sooner, than previously expected to fight rising prices.
---
17: India has just 17 active health workers per 10,000 people — far below the WHO-recommended minimum of 44.5 — as more doctors, nurses, and midwives get sick with omicron. The staff shortage is worse in rural areas, where three-quarters of the Indian population live, threatening another COVID emergency.
10: The Canadian province of Quebec plans to slap the world's first no-vax tax on the 10 percent of adults there who remain unvaccinated against COVID for non-medical reasons. No specifics yet on how much, but Premier François Legault says it'll be a "significant amount."
2: A Zambian ref caused a scandal at the African Cup of Nations soccer tournament in Cameroon by not once, but twice blowing the final whistle early in a group-stage match between Mali and Tunisia. Mali won 1-0, but the Tunisians are furious and want the game to be restarted to play the few remaining minutes.