What We're Watching: Chinese tennis star reappears, Bulgarian president re-elected, US Fed chief renominated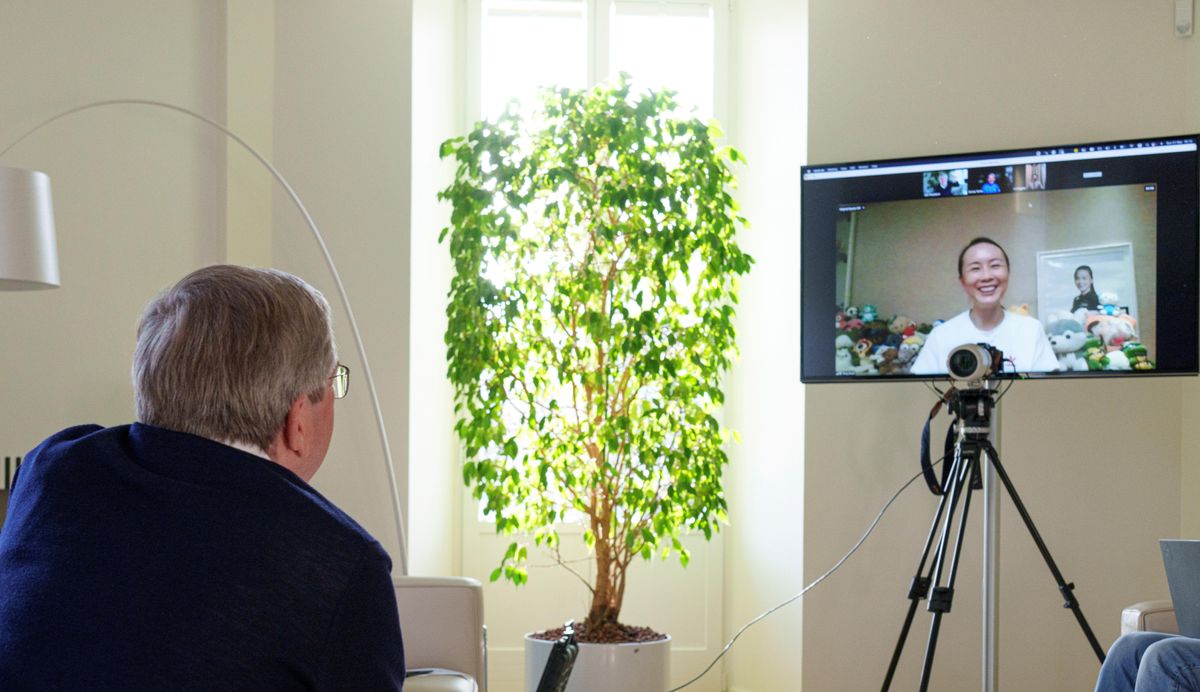 Is Peng Shuai really safe? The Women's Tennis Association has said that Chinese tennis star Peng Shuai's video call with the International Olympic Committee (IOC) on Sunday does not sufficiently address concerns about her safety and whereabouts. Peng disappeared from public life several weeks ago after accusing former Chinese Vice-Premier Zhang Gaoli of sexually assaulting her. Over the weekend, Chinese state media published photos of her at a restaurant and a tennis tournament, and she held a half-hour call with the IOC in which she said she was fine and asked for privacy. But no one can be sure that Peng wasn't coerced into making those statements. The WTA, which has threatened to pull tournaments out of China, continues to call for a full investigation into Peng's allegations, and the story is adding fresh impetus to calls for nations around the world to boycott the upcoming Beijing Winter Olympics.
---
Bulgaria's president wins re-election. Rumen Radev, a political independent and anti-corruption crusader, won a second five-year term as president after trouncing his opponent Anastas Gerdzhikov, who was backed by the center-right GERB party of long-serving former PM Boyko Borissov. Although the Bulgarian presidency is largely ceremonial, Radev's victory could ease more than six months of political chaos: the country has held three different parliamentary elections this year, with a different winner each time. The victor of the most recent one, held last week, was "Change Continues," an anti-corruption alliance founded by two US-educated entrepreneurs just two months ago. Radev is close to "Change Continues," but the party still needs to hammer together a coalition. A little political stability would be a good thing as Bulgaria struggles with one of the worst COVID waves — and lowest vaccination rates — in Europe.
Powell is renominated to head the Fed. US President Joe Biden will renominate Jerome Powell to head the Federal Reserve for another four years. Tapping Powell, who has bipartisan support, avoids a political fight during the confirmation hearings and preserves continuity as the US economy struggles with the worst inflation rates in decades. The move will stoke tension with progressive Democrats, who wanted a nominee tougher on banks and more responsive to the economic impacts of climate change. Their preferred choice, Lael Brainard, will serve as vice-chair. Powell, who was first nominated by Trump, has a tough job ahead of him: inflation is soaring thanks to some combination of post-pandemic bottlenecks, high government spending (which will spike again as a new infrastructure plan moves forward), and low interest rates. But keeping inflation in check is just one of the Fed's jobs. Another is to maximize employment. Some 20 months after the first US lockdowns, millions of workers have yet to return to the labor force.
What we certainly aren't watching anymore

Afghan soap operas.
The Taliban government of Afghanistan
has decreed
that women may no longer appear in soap operas or other dramatic television programming. The ruling, issued by the Ministry for the Promotion of Virtue and the Prevention of Vice, came atop several other guidelines restricting what women are permitted to wear on TV and in public. Back in the 1990s, when the Taliban last ran the country, they famously banned all TV and films. It appears for now that TV programming will continue, but does anyone want to, like, watch this stuff?