Hard Numbers: UK nurses dangle strike, China exports less, European energy bills soar, Nigerian TikTokers sentenced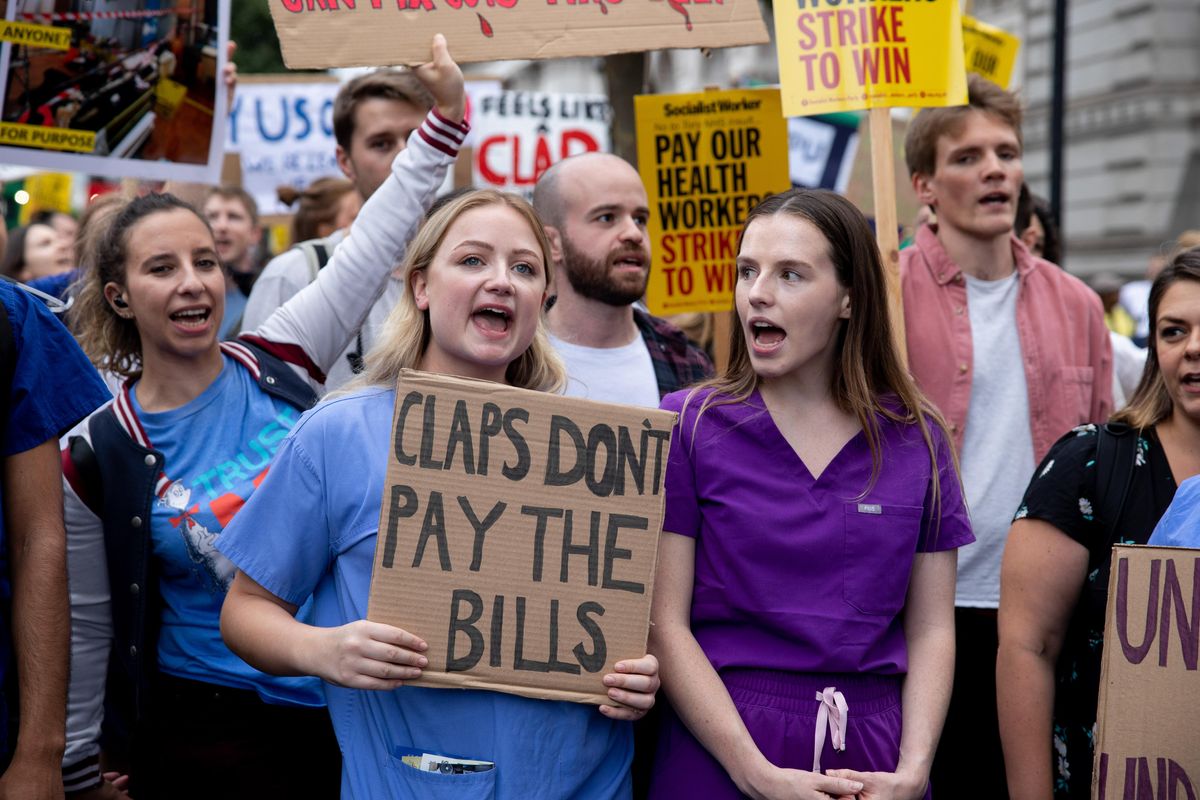 Hesther Ng / SOPA Images/Sipa US via Reuters Connect
300,000: More than 300,000 registered nurses in the UK are threatening to go on strike before Christmas if the National Health Service doesn't boost their pay above inflation rates. The likely biggest-ever strike in NHS history might be a major test for newly minted PM Rishi Sunak, whose government is strapped for cash amid record waiting times in British hospitals.

---
0.3: China's exports unexpectedly dropped in October by 0.3% year-on-year for the first time since May 2020. The decline was driven mainly by lower demand for Chinese goods from the US and the EU, both of which face a possible recession next year.
90: Energy costs for European households have almost doubled in a year, according to a new survey. Gas bills have surged by 111% and electric bills by 69%, with the average cost up by 90% across the continent thanks to the energy fallout from Russia's war in Ukraine.
2:
Be careful when making fun of public officials in Nigeria. Two TikTok stars have been
sentenced
to 20 whip lashes each, a $23 fine, and to clean the court premises for a month for mocking a state governor over alleged corruption, land-grabbing, and ... sleeping on the job.