The WTA ditches China over Peng. Is an Olympic boycott next?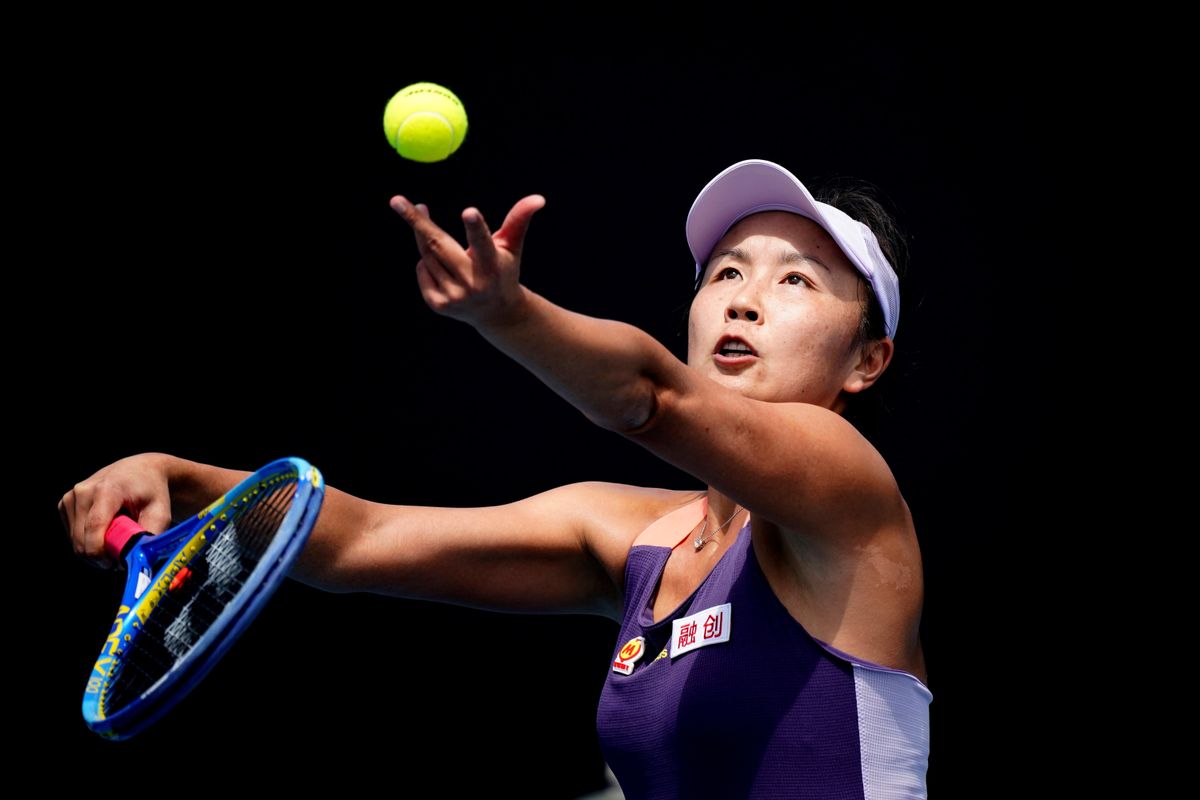 The Women's Tennis Association this week decided to suspend all tournaments in China, over doubts that the country's star player Peng Shuai is safe and sound. Peng recently disappeared for three weeks after accusing a former Vice Premier of sexual assault. Although she has since resurfaced, telling the International Olympic Committee that she's fine and just wants a little privacy, there are still concerns that Peng has been subjected to intimidation by the Chinese state.

---
The WTA, which wants to be able to interview Peng outside of China, says it's putting principle above profit in a country where it reportedly has more than $100 million on the line. The NBA, by contrast, which has been famously reluctant to criticize China, has operations there worth some $5 billion. (Spot the difference?)
The decision by the WTA — the first major sports organization to ditch China over human rights questions — will add momentum to longstanding calls for a boycott of the upcoming Winter Olympics in Beijing, despite the International Olympic Committee's "unanimous conclusion" that Peng is fine.
Until now, the Olympic boycott campaign has focused chiefly on China's human rights abuses in Xinjiang and Hong Kong. But Peng Shuai attaches name recognition, star power, and a courageous personal story to the issue in a way that could galvanize wider awareness and pressure. Influential global tennis superstars like Serena Williams and Novak Djoković have already praised the WTA's decision, and trending hashtags abound.
The Biden administration, for its part, says it is considering a "diplomatic boycott," in which top officials would not travel to the Games. Britain and Canada have floated similar ideas, but to actually keep their athletes from competing would be a major escalation. The US hasn't done so since boycotting the 1980 Moscow Summer Games over the Soviet Union's invasion of Afghanistan a year earlier.
The boycott dilemma. Doubtless a boycott by the world's largest economy — and perennial top medalist at the Games — would be a blow to China's prestige. But in addition to considering the impact on athletes, Washington would also need to answer an important global political question: how many other countries — particularly smaller ones wary of angering a cash-flush China — would actually follow suit?
Biden wants the world to believe that "America is Back" — but if the US stands up with a boycott that few others follow, it could look like an own-goal.