US economy's slowing growth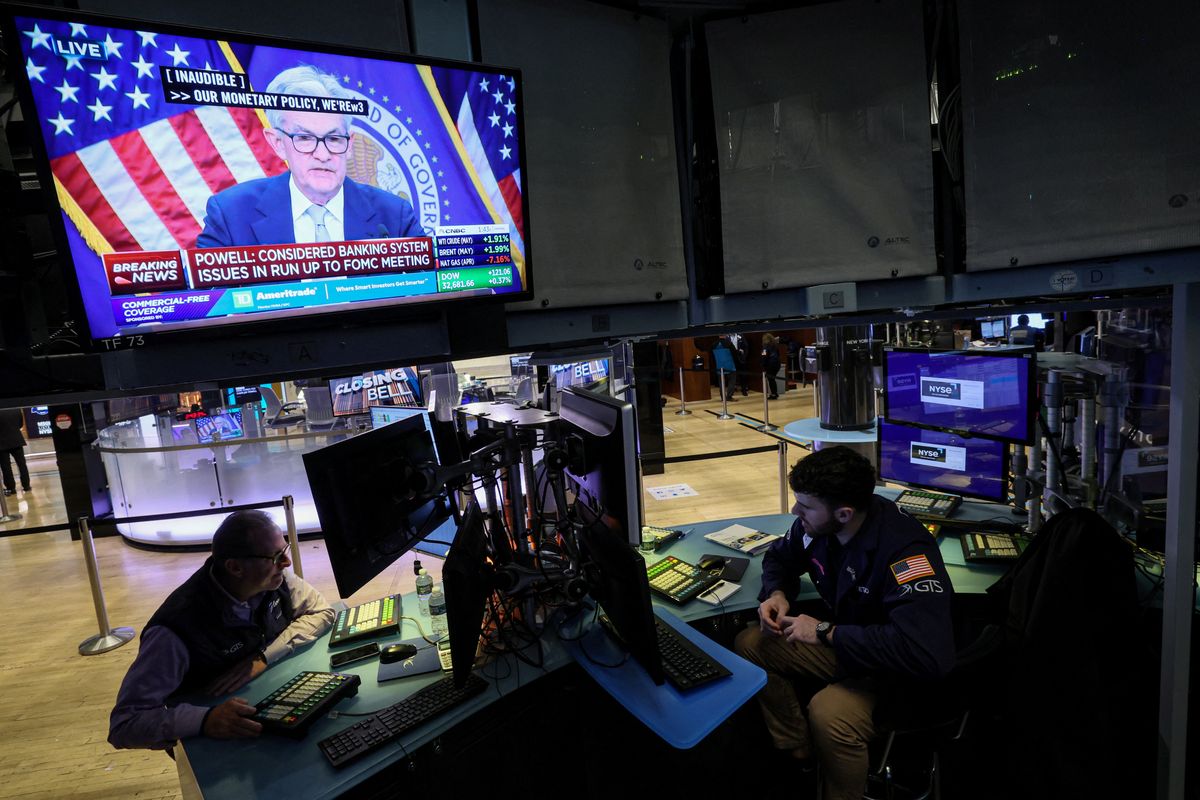 Reuters
The US economy grew by just 1.1% year-on-year in the first quarter of 2023, suggesting that the Federal Reserve's tightening of monetary policy to stamp out inflation is indeed slowing down the biggest economy in the world.

---
It's a big drop from the 2.6% growth rate recorded in the last quarter of 2022 and suggests that the Fed's spree of interest rate hikes since last year — raising the benchmark policy rate from around zero to 5% — is starting to have an impact despite consumer demand, which had so far remained strong due to a tight labor market and steady wage growth.
Ahead of next week's policy meeting, Fed Chair Jerome Powell will be weighing up whether to keep tightening or to hit the brakes so as not to send the economy into a recession.
But there are still many unknowns on the horizon, including a looming crisis in Congress over
raising the debt ceiling
that could send markets into a tizzy, as well as more fallout from the ongoing banking crisis. This comes as many analysts,
including Fed officials
, say that the US will enter a recession later this year before the economic recovery can begin.