What We're Watching: US troops in Eastern Europe, Peru government reshuffle, Denmark lifts COVID restrictions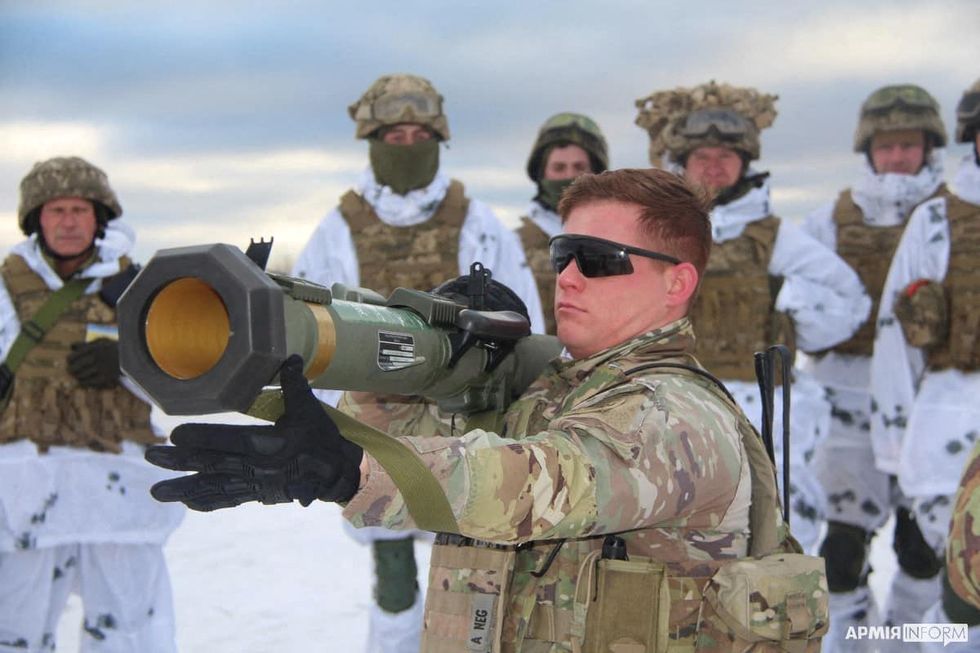 Reuters
US deploys troops to Eastern Europe. A day after Russian President Vladimir Putin accused the US of "ignoring" Kremlin demands to limit NATO further expansion to the East, the White House sent more than 3,000 troops to alliance members Germany, Poland, and Romania. This was in addition to an order for 8,500 US troops to be ready to deploy to Eastern Europe on short notice. With Russia continuing to mass more than 100,000 troops along the Ukrainian border, Moscow and Washington have been at loggerheads in diplomatic efforts to defuse the crisis, raising fears of war. Russia wants guarantees that NATO will not expand further East into what the Kremlin sees as its sphere of influence. But the West refuses to accept that demand, offering instead to commit only to limits on weapons deployments in Eastern Europe. It's worth noting that none of the 3,000 US troops are being sent to Ukraine — neither NATO nor the US have an appetite for sending troops there. But Putin, it seems, just might …

---
Is it time to ease COVID restrictions? Denmark has become the first EU country to lift all pandemic-related restrictions, noting that COVID-19 can no longer be considered a "socially critical sickness." Prime Minister Mette Frederiksen said masks and "green passes" will no longer be required in public places, but she noted that this could change if new variants emerge. This development comes as Denmark is recording one of the highest per capita COVID caseloads in the world, though hospitalizations and deaths remain low because most of the population – just over 80%, according to Our World in Data – is vaccinated. Other EU countries are making similar moves: France is lifting some restrictions, though indoor mask requirements and vaccine mandates remain, and the changes come despite still-high cases and deaths. Finland is on a similar trajectory. Meanwhile, the World Health Organization has warned countries not to prematurely "declare victory" over the virus, saying that COVID "continues to evolve."
Peruvian president reshuffles Cabinet … again.
Pedro Castillo has switched up his cabinet for the third time in six months, replacing half of its 18 members, including the finance minister and prime minister. The move came after Peru's interior minister resigned late last week, accusing the president of thwarting efforts to tackle corruption. The folksy Castillo — a former rural schoolteacher who campaigned on horseback with a gigantic pencil — rode to an
election win last year
on promises of tackling corruption. But he has struggled to form a working relationship with non-leftist parties, and his ministers keep getting caught up in scandals. A recent
crime wave in the capital
, Lima, and last month's disastrous
oil spill
at the country's largest refinery haven't helped. The latest reshuffle raises questions about whether Castillo can see out his term. The Peruvian presidency is a famously fickle post — in 2019, a
carousel of impeachments and resignations
saw the country with three different presidents in a single month. Can Castillo stay in the saddle until the next election?